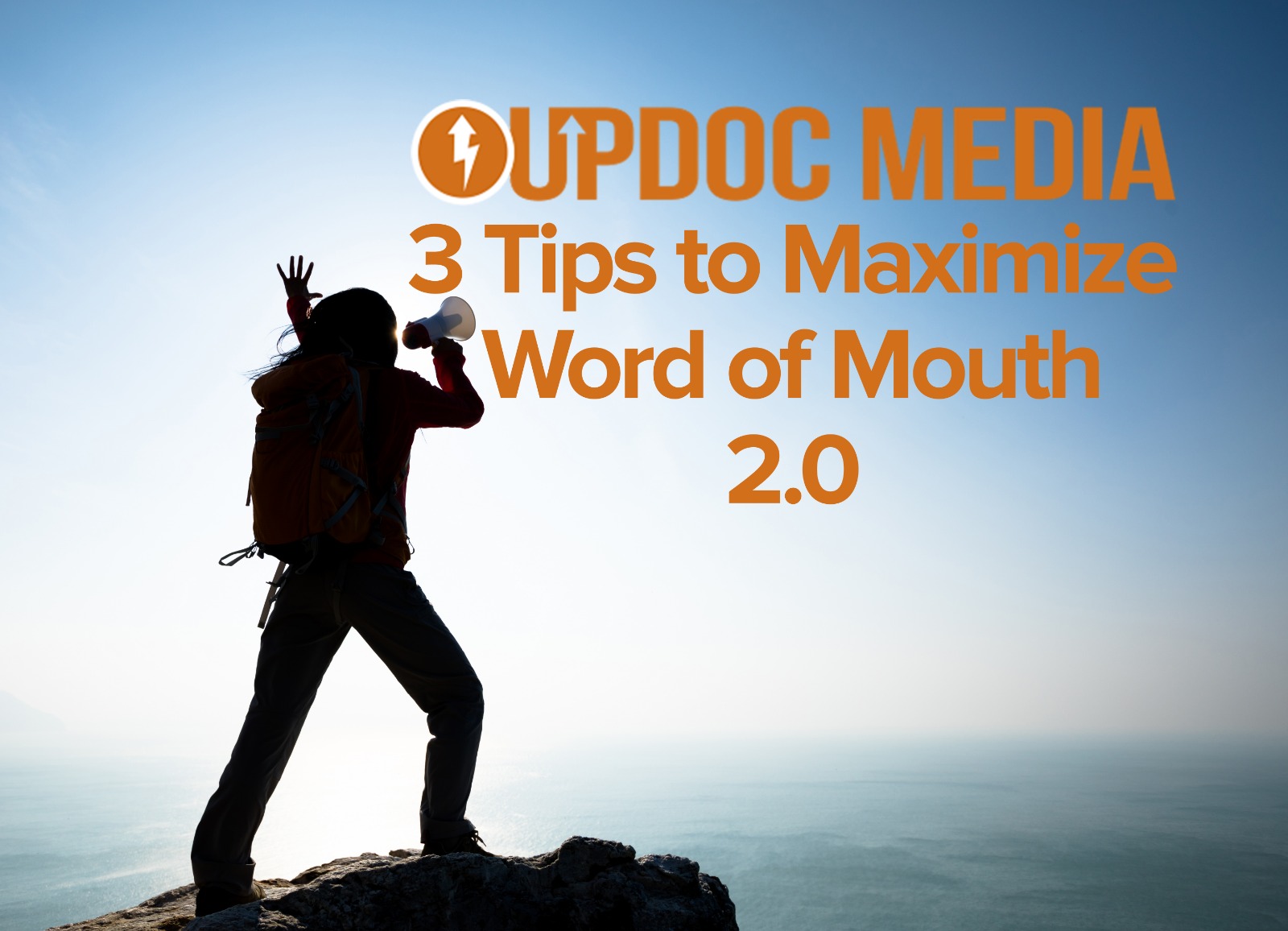 As promised in our last blog post 5 Marketing Traps To Avoid in 2020, we are unveiling these tips to maximize word of mouth 2.0. Now, over the years, we've received a bit of criticism for seemingly throwing shade at word of mouth. It's important to note it's not that we don't believe in word of mouth as a marketing channel — it's that we feel word of mouth has changed as to truly leverage it in its entirety, we must change the way we engage in it.
Our quintessential example came to light during the Private Practice Section's conference a number of years ago when owners and managers were sharing with us their frustration. They've noticed that medical office referrals have inherently changed their behaviors. They may circle "physical therapy" on a script pad, or check that as part of a massive patient discharge instruction packet — then send their patients on their way. On their own time, patients would then look up "physical therapy near me" or some string of words in a similar sense including their insurance carrier; or, they'd look at all the clinics that were in-network with their plan — from there, they'd do an online search for the closest ones, the ones with neat names, etc. As such, it's vitally important to appreciate that the contemporary healthcare consumer has become a sophisticated information gatherer. In fact, the healthcare consumer of the 2020s is a diligent, intelligent, and skeptical shopper.
A few quick stats and facts about healthcare consumers:
77% of consumers use online reviews as their first step in shopping out a brand.
84% of consumers trust online reviews as being reliable and genuine.
Consumers value narrative reviews more than starred ratings, alone.
91% of consumers will read reviews, regardless of their feelings about the reliability of online reviews.
41% of consumers admit that social media would affect their purchasing choice.
If you're interested in more consumer behavior stats, you can find them in our marketing algorithm as well as this blog post "Consumer Facts: Word Of Mouth Marketing 2.0."
So, as we continue to forge a strong 2020 for ourselves in the face of looming changes to the landscape of healthcare, it's going to be of paramount importance that our connection with our past, present, and future patient's remain strong to not only weather the storm… but, to thrive in it — harness the winds, and surf the waves of disruption. Here are 3 ways to maximize your practice's Word of Mouth 2.0.
---
1. Prompt Patients for Reviews During The Care Experience
Everyone knows that online reviews matter — and, they matter a LOT. Based on the available consumer data and our own research, CONSERVATIVELY: 88% of healthcare consumers will first perform an online search to check for the validity of a provider or practice, primarily gauged by online reviews. However, we can also appreciate that on the practice and provider side, reviews can sometimes be difficult to generate. Staff members and clinicians are not entirely confident nor comfortable in prompting patients for those reviews.
The feedback we've received is that clinicians, support staff, and reception teams alike all feel awkward or salesy when asking for reviews. The thing of it is, there are many opportunities in every day clinical care to garner reviews; and, when done right — it can feel smooth, natural, and seamless.
It all begins with opportune moments — Touch Points. As clinicians, these moments are something we are quite familiar with. In fact, we hear it all the time:
"No one has ever told me that before!"
"That's the first time my knee didn't feel stiff."
"They told me I'd be in pain for the rest of my life."
"They told me I'd never be able to stand again!"
It's during these key moments that clinician need to prompt their patients to write an online review. It takes less than 60 seconds; and, you can even make a thing of it — something as corny as ringing a bell, doing a team shout, or taking a picture in a dedicated selfie corner can create a corny but truly positive atmosphere.
As less boisterous approach could be using using a small easel at the front desk; or, inserting a business card as part of a discharge packet with a QR code that loads up a review generator for your patients to drop their 5 stars… right then and there!
Here's an example for a Maryland based, health membership practice: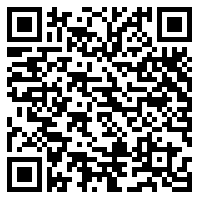 The neat thing about QR codes is that most devices (including Apple products) are set to automatically open up QR code links. That means that whether this is located on a poster in the clinic, on an easel by the front desk, on a business card, or perhaps on a mailer or postcard — it is easily accessible, opens up right away, and allow for the user (your patient/customer) to write a review RIGHT THEN AND THERE on their phones!
Want us to generate them QR codes for you? Not a problem. Use the Online Review Code Generator by UpDoc Marketing!


2. Document Your Brand Ambassadors for their PT Wins
Drawing from our New Year 2020 blog post "10 Healthy Habits to Promote Physical Therapy" in fond recollection of a CSM session that went viral on Twitter — content marketing and a digital footprint has become a baseline, entry level must have for businesses. However, it's the testimonials, and more importantly… the JOURNEY of recovery and the story that surrounds it which really wins it for prospective patients shopping out their healthcare options.
It cannot be understated how important it is for prospective patients to see themselves in the documented Physical Therapy Wins you release on your website, on your social media channels, and shared via user generated online reviews. These not only seal the deal — they can lead to viral awareness of your brand at the local and regional level. Imagine forty or fifty thousand views on a video in your immediate community… completely organic, shared by those who follow you, by current and past patients, by friends and colleagues… especially when users share such stories — you might be able to buy that type of awareness, but you can't buy that kind of trust.
If you're feeling the itch to brush up on your storytelling savvy, consider checking these posts and vlogs out: 5 Steps to a Captivating Story, Storytelling with Clarity vs. Uncertainty, and The 3 Rs Of The UpDoc Story Flow.

3. Email. Email. Email. Email.
Get ready for an uber-dork-nerd-early-internet-moment.
"It's the Email the Email, What. What. The EMAIL." — Strong Bad
LOL! Too random? Eh… just me being true to myself. Ben Fung likes to geek out. MOVING ON 😉
Here's the thing about email:
Yes. People are tired of getting spam.
Yes. Emails can be annoying.
However… shoppers welcome emails when they are personalized emails — over 70% of them prefer it.
In fact, 91% of consumers are more likely to shop with brands who provide relevant offers and recommendations. AND, 72% of consumers will only engage with marketing messages that are customized to their specific interests [More Facts Here].
Ultimately, the thing about email is this: When done right, emails can generate a BUNCH of five star reviews.
To date, it is one of the best channels for garnering positive reviews. And, as the UpDoc team serves as super-users for multiple CRM and automation platforms, we've been told by several that work in multi-channel automation (email, SMS, chatbot, etc.) that email is still the best way to connect with patients because of the professional nature of the interaction vs. a retail or commodity driven brand would otherwise be.
Outside of online reviews, your digital footprint and reputation — emails can help with arrival rates, decrease cancellation rates, help fill holes in schedules. Emails are a powerful way for people to get acquainted prior to the beginning of a course of care, and, can set up a clinician for success with defined expectations. Emails are also one of the most reliable ways in collecting patient care survey data and brand experience surveys. Of course, all the above are things we do for our clients; and, it's key to mention that email as a data collection channel is a fantastic secondary measure for direct ROI metrics to your company's marketing dollars.
Finally, as a quick mention along side the email topic: Remember that even if your reviews are good, you need to make sure your website is becoming to those sentiments. A large majority of healthcare consumers will stop the shopping process if your website incongruent with what they initially expected upon search — in fact, 40% of users while experiencing a negative browsing experience will not return to your website…. EVER.
If you'd like a snapshot of where your website's health stands on the surface, check out our free audit tool at the UpDoc Marketing division website — just scroll to the bottom!
---

Word of Mouth works best when you've upgraded to a 2.0 approach.
Meeting your customers where they already are, being visible to future customers where they are already looking, and sharing stories of your patient's winning the day by featuring them as your heroes — THAT is word of mouth 2.0. It's by adopting the perspectives our customers already hold that we can avoid marketing traps and continue down the path of implementing Marketing Best Practices for 2020.
If you have questions about digital marketing or business development, be sure to let us know! We're just a quick call or message away.