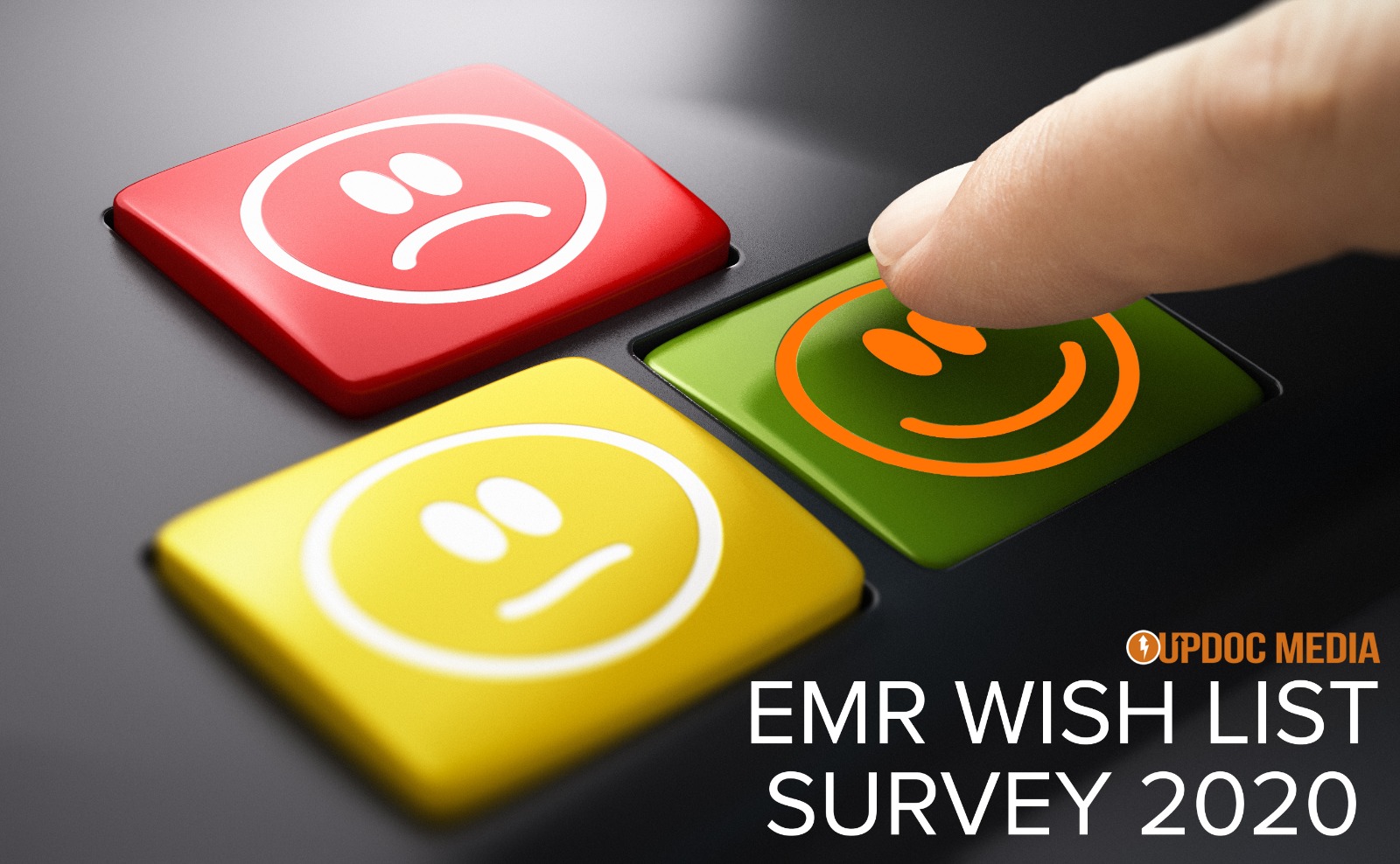 One of our most popular reports and pieces of content is our EMR Wish List Report. Born out of providers desperation en masse to better understand the available options, pros, cons, must haves, nice to haves, etc. for this piece of technology that we so deeply reply on… we, here at UpDoc, felt compelled to help bridge the gap. Something awesome happened in these moments:
EMR companies listened. In fact, they eagerly gobbled up your responses, the narrative analysis, and the satisfaction measures.
Providers and practices were able to better match their needs with an EMR platform of choice.
And, finally, collaborative solutions within the landscape of EMR companies began to sprout — understanding that winners in our space come from growing markets and creating solutions… not fighting over pieces of pie.
All that said, we are very pleased to present this year's EMR Wish List Survey which once again gives you a voice to drop your thoughts, make your marks, and present your needs to the profession at large. The team at UpDoc wants to thank you advance for your participation, and, the positive waves the survey report will soon be making.
---
---
---
Is the survey form above not working? No worries… click ⟶HERE⟵ or on the button below: