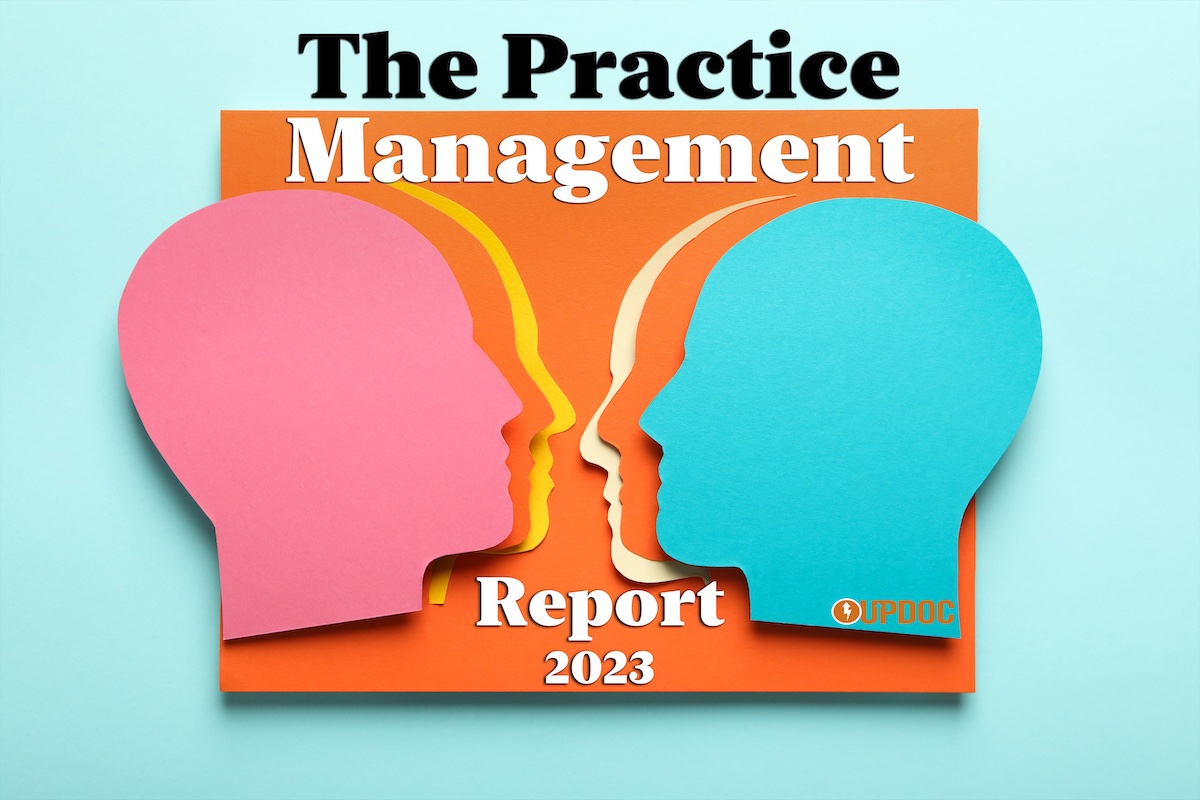 This 2023 edition of the Practice Management Report is really an inflection point between this reporting series and the Talent Acquisition and Retention Report series.
We are blending the knowledge and data we've garnered in previous years which were heavy in sentiment analysis; mixing in this year's more multivariate — more standard approach — in measuring where practice managers at all levels are feeling strong, feeling challenged, and what their circumstances are in terms of workforce management.
We have a pretty even representation from all levels of management, and a fair distribution from size and scale of operations as well.
Strengths and Challenges Moving Into 2024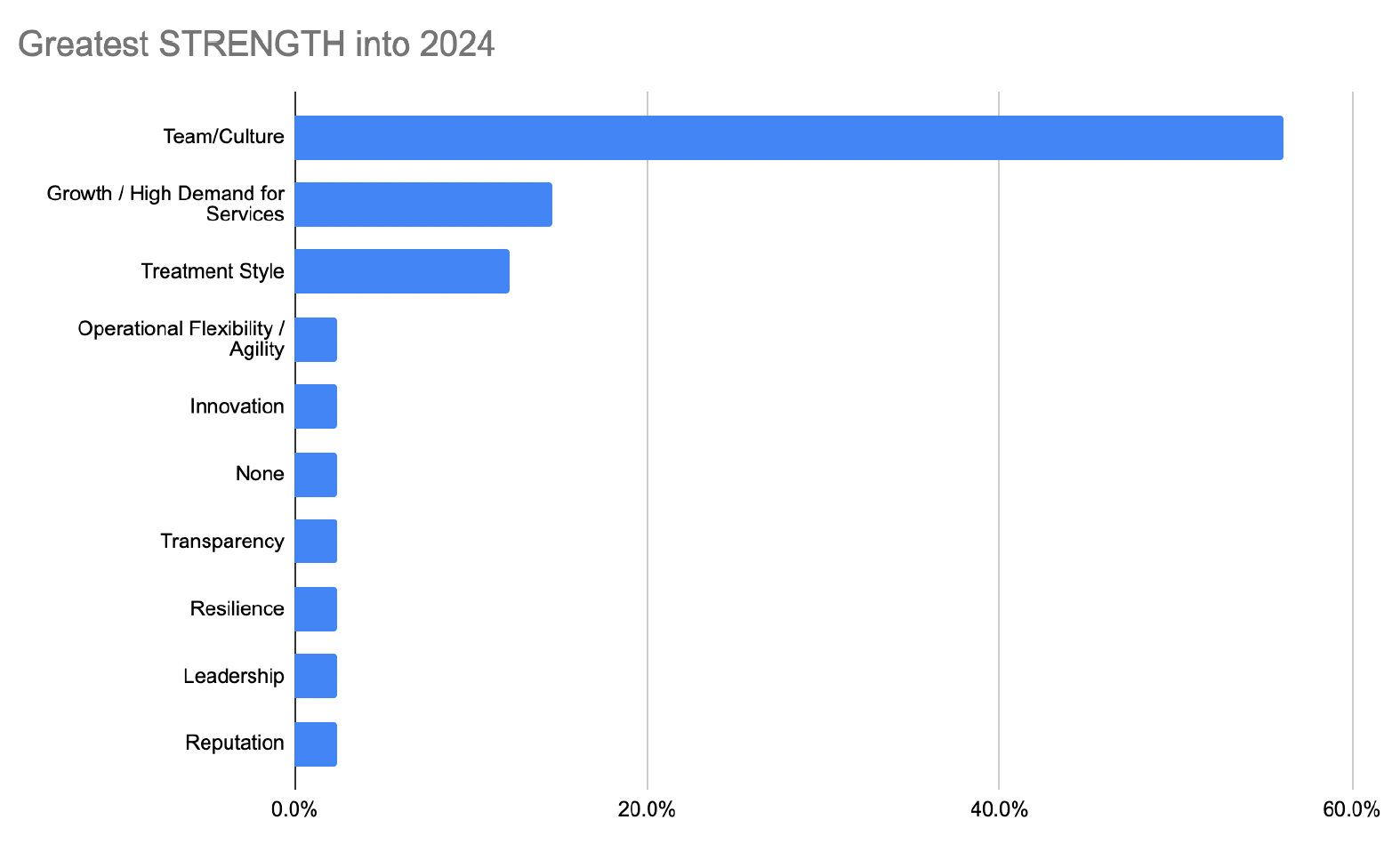 There are some very interesting parametric observations to be discussed here.
78% of LINE Managers felt their greatest strength was Team/Culture.
ONLY 29% of MIDDLE Managers felt their greatest strength was Team/Culture.
53% of UPPER Management felt the greatest strength of their organization was Team/Culture.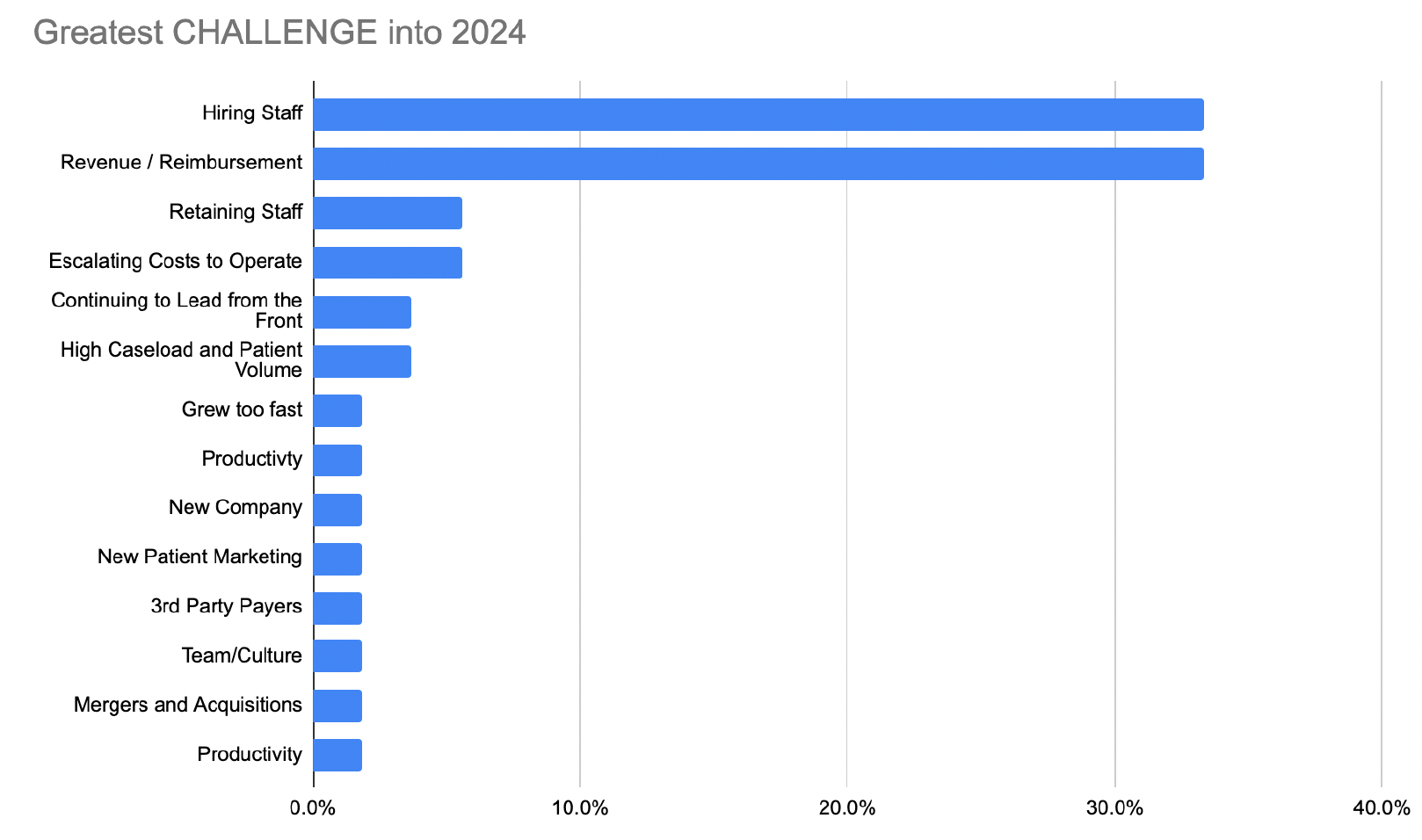 50% of LINE managers expressed sentiment concern about retaining, hiring, and the ability to pay their employees a competitive wage; there was also sentiment from the line managers about remaining an effective leader.
64% of MIDDLE Managers had concern regarding hiring and retention, but also made mention to concerns of escalating costs to operate.
Only 35% of UPPER Managers had their primary concern as the hiring and retaining of employees; other main challenges focused on the financial and operational considerations, as well as the remaining as a supportive and effective leader to the organization.
Expected Hiring Timelines
Unveiled in this report is an updated expectations data spread of:
How long hiring managers are waiting to receive their first applicant, after posting the job opening.
How long it takes to finally fill that position after going through the interview process.
And, how long the expected talent retention window would otherwise be.
Other Report Highlights:
Organizational Confidence in Workforce Intelligence: Do We Have The Tools?

Tracking Burnout
Measuring Corporate Culture
Identifying, Recognizing, and Rewarding Excellence

Resignations Are A BIGGER PROBLEM Than You Think

The Forgotten Middle Child: Middle Management
Ready to read the report?
Please submit the form to receive the e-periodical!