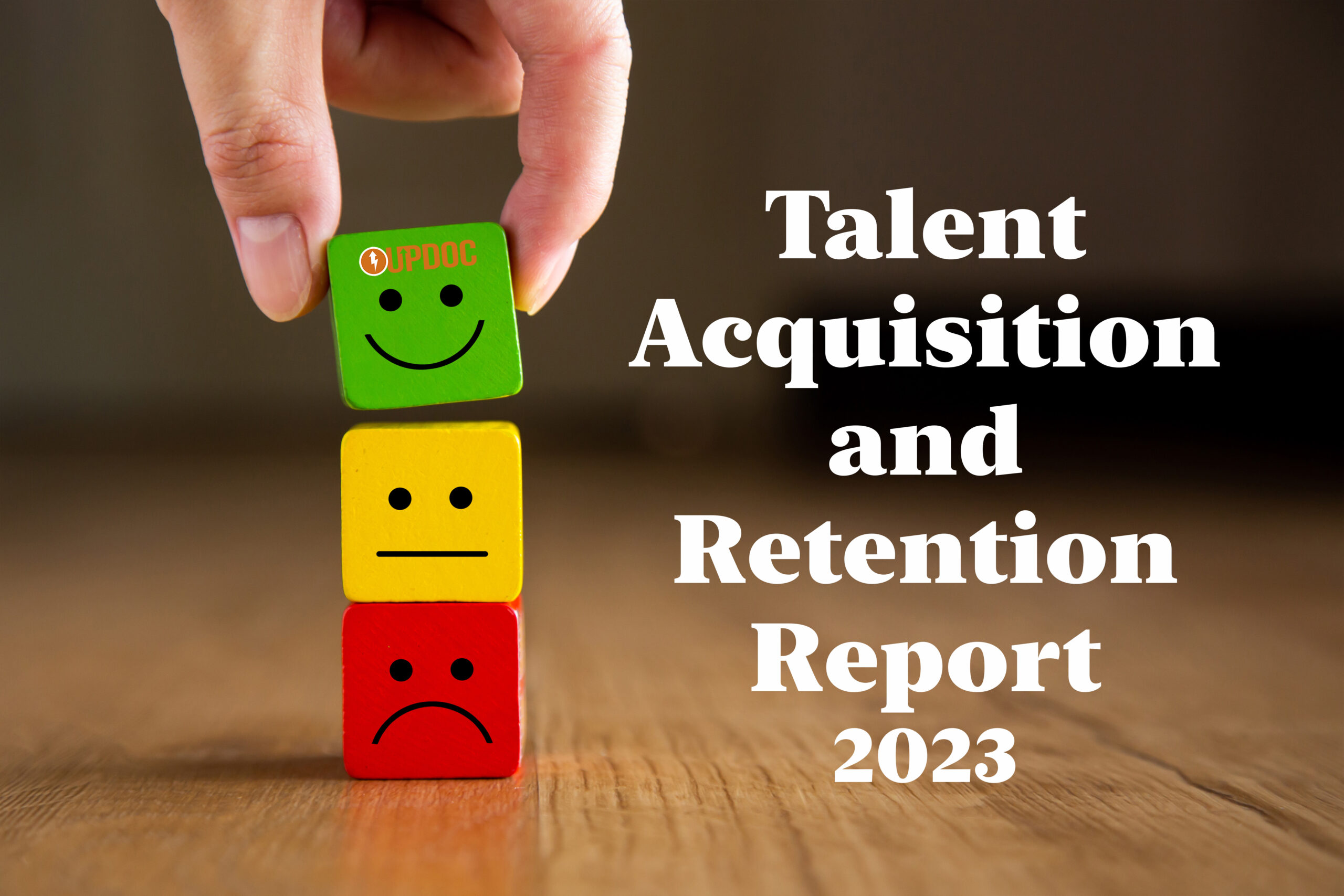 BACKGROUND
As the times continue to progress, one thing over the years of business management in rehab therapy and healthcare at large has not changed — the struggle of talent acquisition and retention.
In fact, it is rarely the case that the executives and clinic owners we speak with and serve concern themselves with gaining new patients, or even the decline of reimbursement. What seems to threaten the growth and health of their organizations, more than any single decision making item, is that of the workforce — namely: talent acquisition and retention.
In our most recent Corporate Quality Podcast episodes on the matter, Episode 20: You Need to Re-think Hiring for Your Physical Therapy Business to Succeed and Episode 21: Staying or Leaving?: Is Your Physical Therapy Company Meeting The Needs of Employees? (Preliminary Data)— we teased out some of the take away items and trends we've seen in the wake of the Great Resignation, the Great Rehiring, and all the continued accelerated workforce and job market trends we are seeing here in 2023.
This report reflects the most recent updates to our survey and report series on talent.
WHAT'S NEW?
This 2023 edition of the Talent Acquisition and Retention Report features both numerical and narrative data with a special focus on where people are looking for jobs, where managers are posting for jobs, and what would cause them to actually apply.
One of the larger complaints we are seeing from the employer side is that they are spending many thousands of advertising dollars per FTE with very little return; many times, platforms will boast how many eyes have seen the job listings, however actual applications are few and far between.
This edition also has a special focus on messaging that the job market voices feel need to be shared; key phrases to avoid for job postings; and, there is a special section we aim to reserve for a unique episode of the Corporate Quality Podcast on "the voice of the job market."
Data Analysis You'll Be Interested In
There is a pivotal element of change that both talent and decision makers are looking to incorporate.
Over 76% of hiring managers are actively recruiting, however with little to no positive gains.
Only 20% of the workforce seems to be truly satisfied with their current job.
Much of the workforce would stay or leave based on NON-MONETARY factors of the workplace.
There is a significant segment in managerial roles that are looking to step down, back into a pure clinical role.
There is a dominant single factor by which job listings are either ignored, or applied for — we discuss compounding factors in the report, as well as how to make a job listing more effective.
There is also a single dominant factor by which both the talent pool and managerial staff would most definitely leave their current role — we discuss this in detail.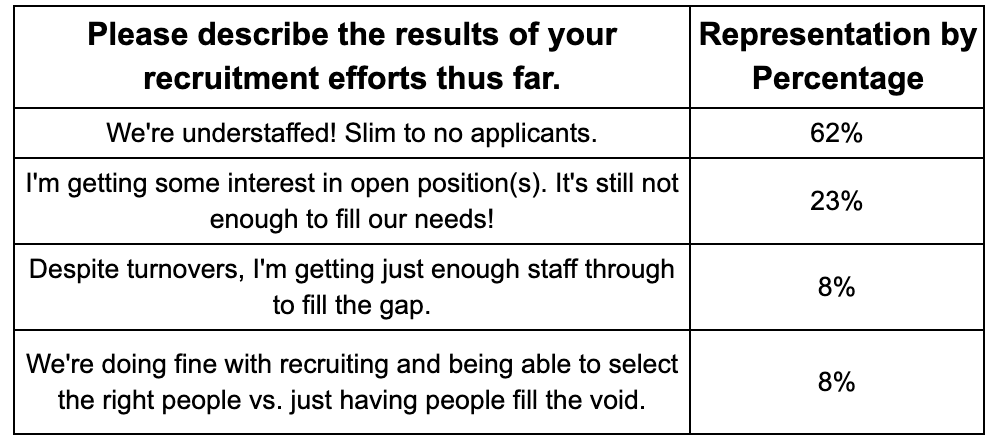 Only 16% of hiring managers feel they are recruiting well enough to stopgap their clinical supply chain.
How Is Recruitment Going?
"Not great, Bob."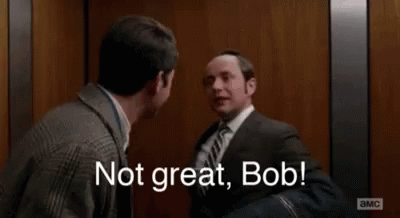 Settings that Talent is Interested In
There seems to be this perception, especially in private practice outpatient clinics, that most of the talent is exiting the outpatient realm for the higher paying positions in Home Health.
While this had been a trend for some time, it appears that the talent pool is more spread out now, as it pertains to where they are looking.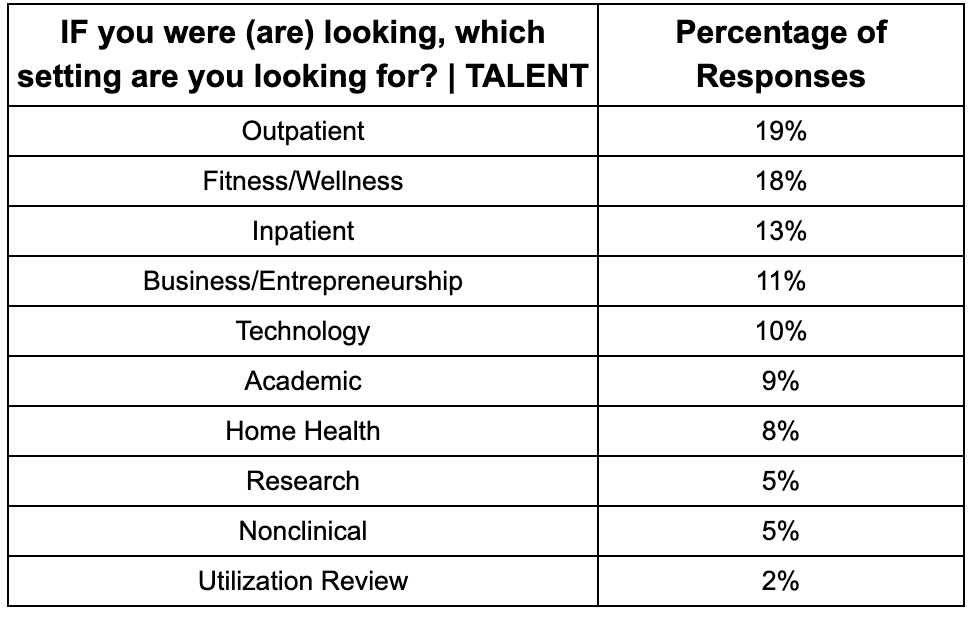 Where Are People Looking For Jobs?
In this report, we explore where people are looking for jobs; and, compare it against where hiring managers are actually posting.
We also dive into the factors by which applicants would otherwise actually sit down and apply for a job posting; versus all too commonly passing on by a viewed opening — a frustrating occurrence as hiring managers continually see that their job postings are being seen... however, aren't being applied for.
Ready to get the report?
Please use the form below to sign up and receive the latest e-periodical edition of the Talent Acquisition and Retention Report via e-mail.
Be sure to check your spam and promotions filters; as always, it is helpful to whitelist updocmedia.com to ensure you receive all of our latest industry reports.
---