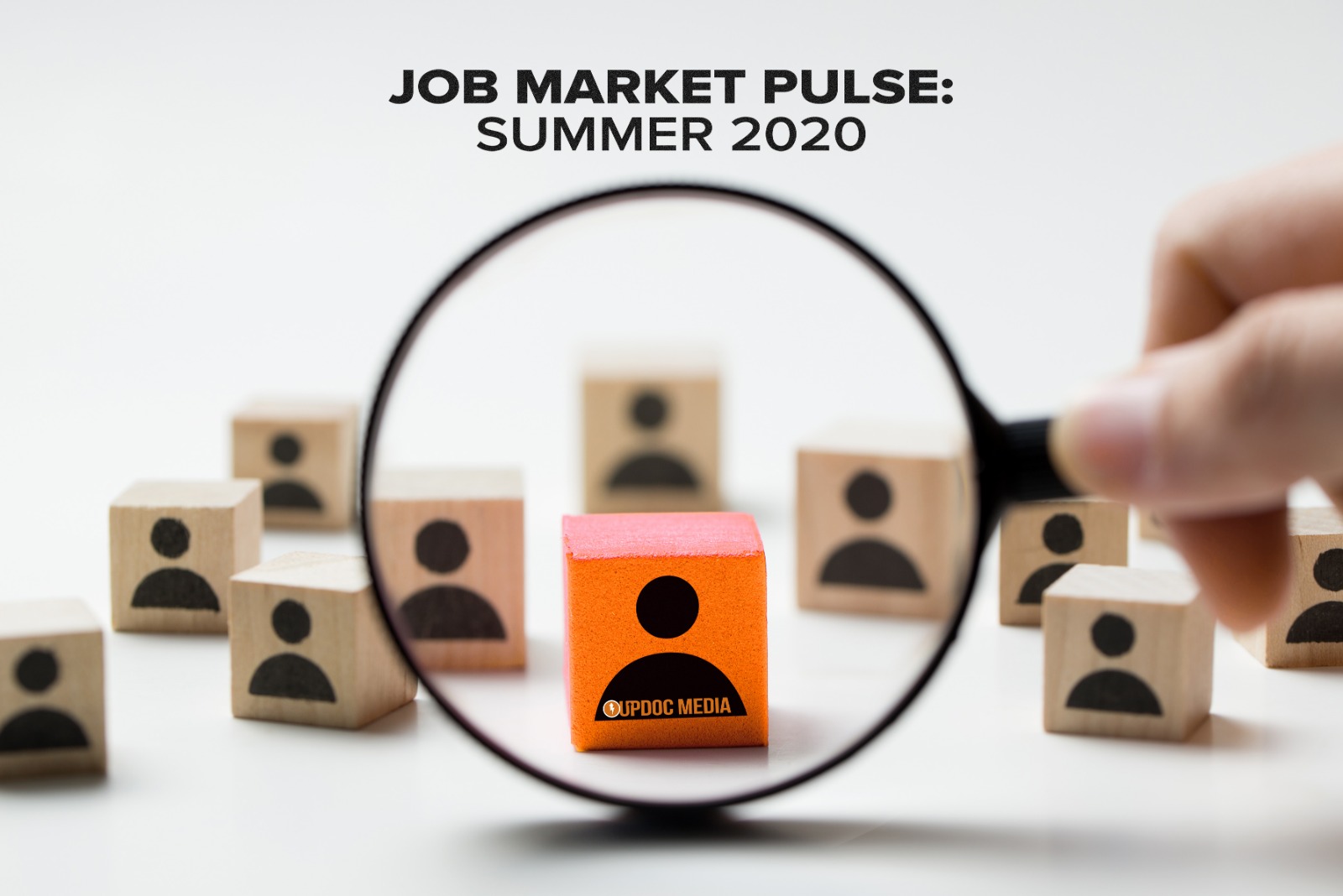 Welcome back to the Job Market Pulse UpDate e-Periodical. As always, for the full report and the ever popular raw and data breakdown spreadsheet — please sign up USING THE FORM BELOW to send the report directly to your email inbox.
---
This Summer 2020 edition of the Pulse follows the New Year UpDate. Traditionally, we use the Summer as an annual mass reporting on job market trends in rehab therapy. HOWEVER, due to the onset of the pandemic, the data has been significantly variant in both submission rates and in swinging changes to the job market as a whole. No doubt, you've been aware of the mass layoffs, furloughs, re-categorization of workforce classifications, etc. — some of you might have unfortunately been a part of a sucky end of that deal. #JustBeingReal
This Pulse will be different.
First, we are including many one-off data points. While not statistically significant, gives us at the very least — a reference point.
Second, we have our first Pharmacist contribution! It is fantastic to see cross-discipline engagement in this regard.
Third, we will be investigating more "intangible" elements of the job market for which we've continually tracked. This is particularly important for organizations who wish to be winners post-pandemic.
Fourthly, last but not least… there are some truths that need to be spoken regarding organizational behaviors and ethical considerations of the general workforce. Healthcare is broken and this includes the way we regard our workforce. While there are some true all-star companies that are worthy of multiple business accolades, there are also those which may be involved in mannerisms that are not necessarily above reproach.
Ready? Let's go!
---
As reference, here are the most recent "anchor" graphics from our most recent Pulse release.
Quartiles of Pay by State (From New Year 2020)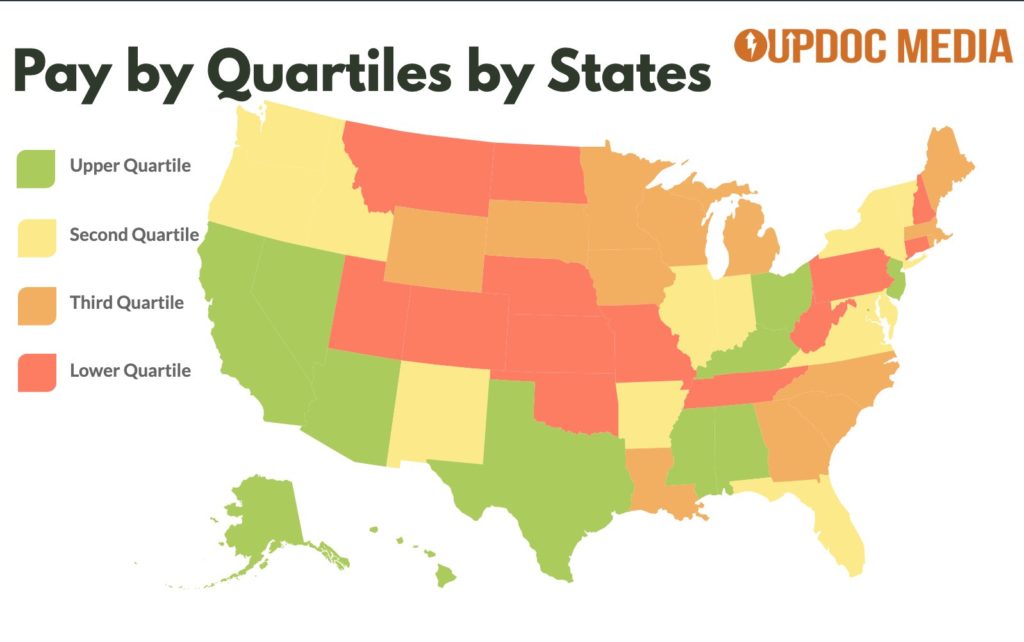 TOP 5 & BOTTOM 5 STATES BY PAY (From New Year 2020)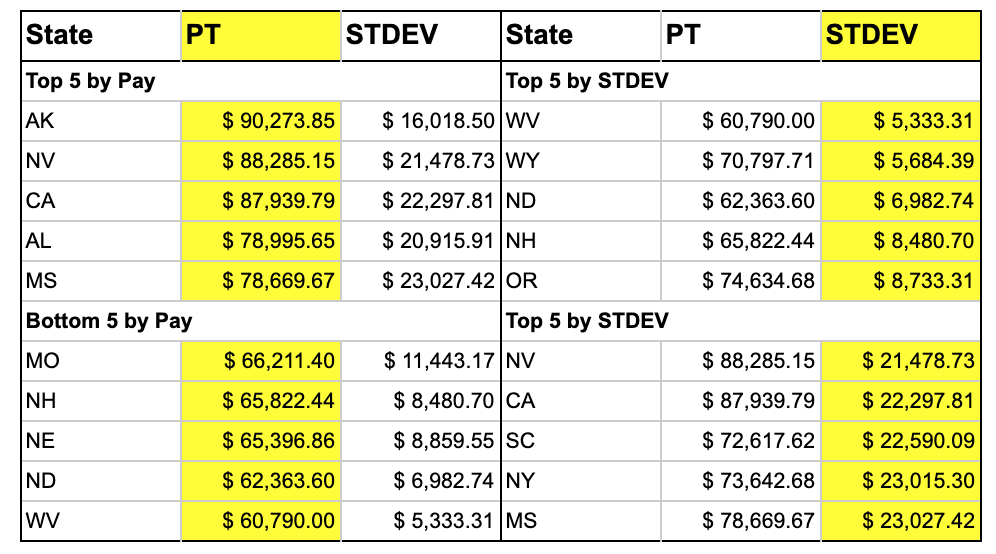 ---
Here are some historical snapshots in time of the Job Market Pulse.
It's actually rather interesting to see some of the visual shifts and numerical progressions since launch. PLEASE NOTE: These are images across windows of time and should be appreciated as a trend progressions of the past up until present.
---
---
Ultimately, one of the unsurprising but nevertheless intriguing pieces of the pandemic's effect on the rehab therapy job market is that os a reset — "there is no normal."
Therefore, it is incumbent on industry leaders and organizations seeking to become blue ocean wayfinders to craft and curate the best solution sets based on the safeguarding and elevation of ALL stakeholders — some options which are mentioned in the report.
---
DO YOU HAVE NEW JOB MARKET DATA TO ADD?
CLICK ON THE BUTTON BELOW TO CONTRIBUTE TO THE PULSE!
---
READY TO SEE THE FULL REPORT? SIGN UP BELOW!
PLEASE NOTE: Due to the Pulse having a PDF attachment link, stricter e-mail inbox filters will mark the e-periodical as a promotion, update, or sometimes even as spam. Please check these folders if you don't receive the report within 24 hours.

If you're still having problems receiving the e-periodical, please email ben@updocmedia.com.