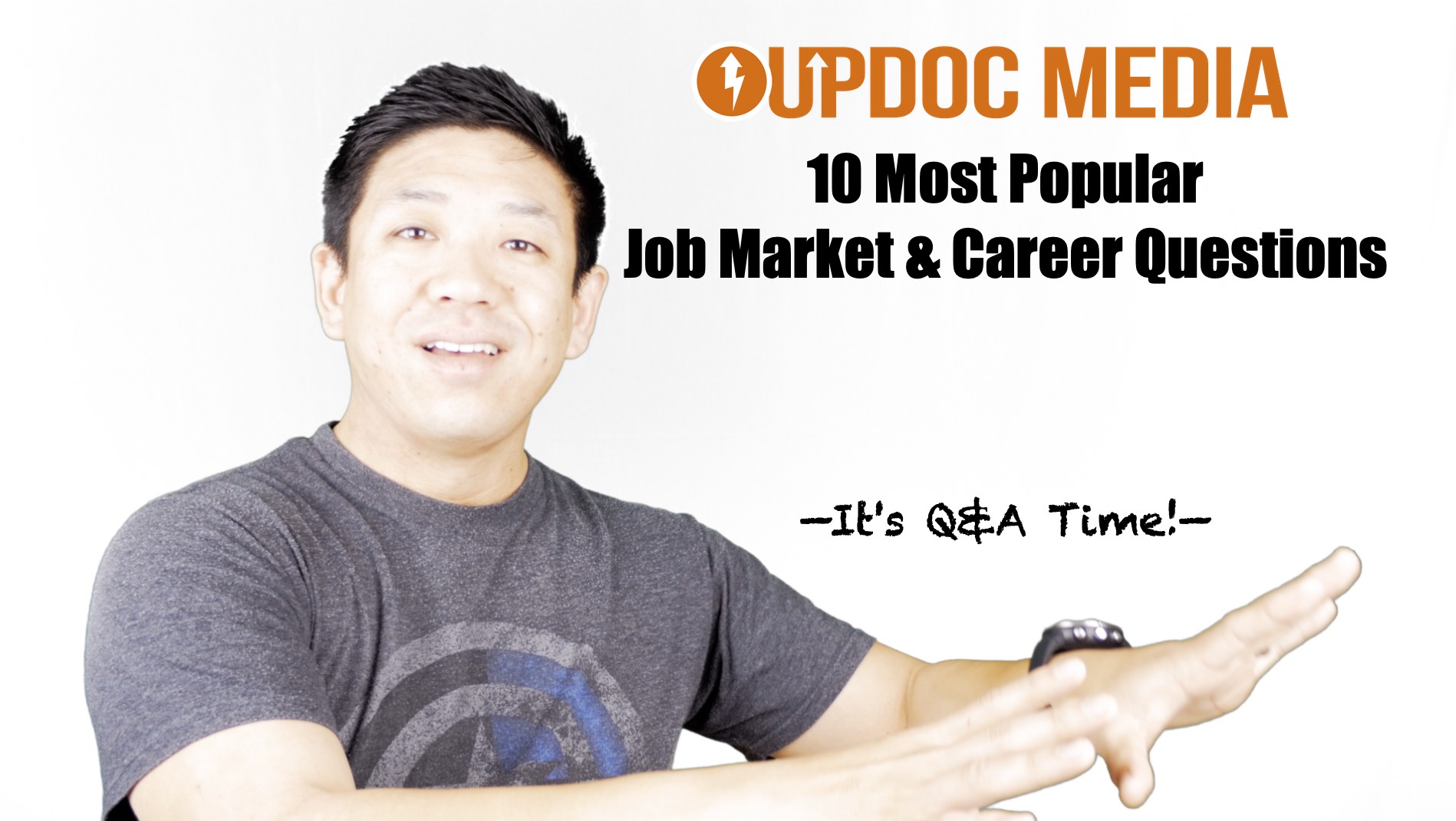 Author: Ben Fung, Chief Operating Officer
This post comes as a follow up to a virtual lecture given to Ithaca College's DPT program with a shoutout to Dr. Jason Cherry, Clinical Assistant Professor, Department of Physical Therapy. There were a lot of great questions submitted and after looking at them all, decided upon 10 of the most popular questions that resonated both with the cohort as well as the greater student body and community of developing professionals in physical therapy, rehab therapy, and healthcare clinical providers at large.
Here are…!
10 Most Popular Job Market & Career Questions (Dec 2018)
---
Show Notes:
How can I transition between jobs without burning bridges? [0:12]
How picky can a new grad be with their first job? [1:07]
How do I stand out in my resume? [Video Time 1:58]
What can a new grad do to "play up" a competitive edge? [Video Time 2:35]
What can a developing professional do to move up in the career ladder? [Video Time 3:05]
What key questions should I ask during an interview? [Video Time 4:05]
Is it ever too early to express interest in an employment opportunity? [Video Time 5:00]
When s it appropriate to talk about the money? [Video Time 5:40]
Is there a way to negotiate during the interview without coming across as too pushy? [Video Time 7:17]
Is the pendulum swinging back to company loyalty? [Video Time 8:42]
Some Closing Thoughts
It's no happenstance that value based healthcare, improving reimbursement, company loyalty, and burnout were mentioned throughout this video as part of the response to the questions submitted. It's important to examine these topics as both employers and prospective candidates will have different aims across various stages of career and business development. If there are any areas to really focus in on, I would recommend that: (1) companies double down on company culture in building a brand that leads this coming wave of value based healthcare, (2) development professionals appreciate their own value as well as the value of businesses that are truly willing to take them in to be groomed for leadership, and (3) for all to reconsider where the purpose of healthcare is going and how we can best careers as well as companies in strategic directions that align with our passions — it is through this approach that we can not just mitigate burnout, but spark a new wave of inspiration for which healthcare providers in this generation desperately need.
More Videos, Resources, and Blog Articles