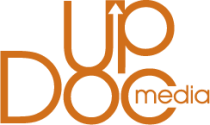 Welcome to the UpDoc Media Blog!
I'm Ben Fung, Chief Content Officer as well as your Editor in Chief at UpDoc Media. Here at UpDoc Media, we're bringing you the content you need to know, delivered with clinical precision. Our topics will include a diverse array including categories such as business, marketing, medicine, health, fitness, technology, and lifestyle.
Along with our blog, UpDoc Media is also bringing you a premier selection of podcasts as well as our up­-and­-coming webinars. These webinars will give you an exclusive look into both foundational and cutting edge material, delivered by our content experts. Moreover, these online courses offer the actionables you need to cultivate your competitive advantage and forge success – in business and in life.
Again, welcome to UpDoc Media! We're looking forward to our time together.
Until next time, I remain yours in service, ­