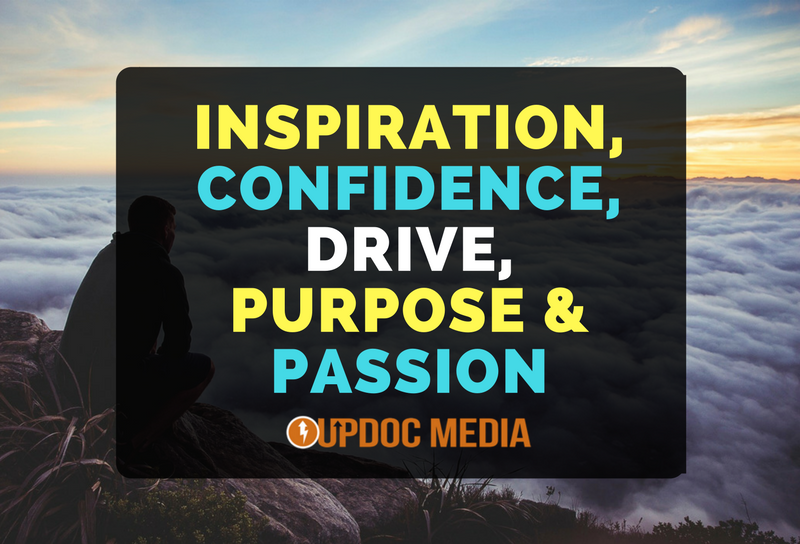 It's a Monday. Usually, Monday mornings are a drudge of things to do. Still, every once in a while, someone reaches out and we both leave with inspiration. Yet, all to often in the world of physical therapy, colleagues sail by each other like two ships passing in the night. It is TRAGIC, the amount of inspiration we are leaving behind, simply by not reaching out to our colleagues to exchange thoughts, ideas, and friendship.
So… it just happened that, today, a soon to be Doctor of Physical Therapy, Lisa Weiss, sent me a Facebook message asking for my thoughts on "3 important topics to hit home on for my classmates to take with them into careers" for the commencement speech she'll be giving her colleagues.
As usual, I started typing the same way I would be speaking as if Lisa was sitting across from me at a coffee shop. Thanking her for the kind message, I opened my reply with:
"I'd definitely send them out there with inspiration, confidence, driven, purpose, and passion."
This moment, immediately became an inspiration of my own with an entire speech segment flying through my fingers! I promised not to steal her thunder, but we thought it'd be cool to share just a snippet of our ideas.
---
Inspiration, Confidence, Drive, Purpose & Passion
As you venture out there, new grad, licensed, fresh professional… as you become seasoned and veteran in our field, never forget these five reasons of why you began this journey:
Inspiration: Find daily inspirations in daily wins, for yourself and for your patients.
Confidence: Stand strong in the foundations you've been taught, the training you've received, and the mission of lifelong learning. More importantly, GIVE confidence freely to those you serve.
Drive: So much of healthcare is innately reactionary. As physical therapists, we can give people the inner fuel they need to pursue their health — their LIVES proactively.
Purpose: Always remember the reasons of why you went through so much schooling, so many years, and, so much debt! In doing so, NEVER SETTLE FOR LESS in any way; in your practice, in your position, in your pay, career path, and never settle for the purpose of your patients.
Passion:  To serve well & transform society, we must share our passions through the perspectives and lenses of those we serve. We must share the victory stories of our patients; we must share for them, with them, and through them. And, why is it so important to share passion? Because, passion inspires.
---
To hear the rest of it, you'll have to wait for Lisa's speech on August 11th.
Nevertheless, I hope this encourages you, if anything, to do one thing: REACH OUT & CONNECT! You never know how things might end up. I mean, who knows… you may end up forming a company with someone you barely know and start a business together before physically meeting in person 😉
#UpDocMediaOriginStory