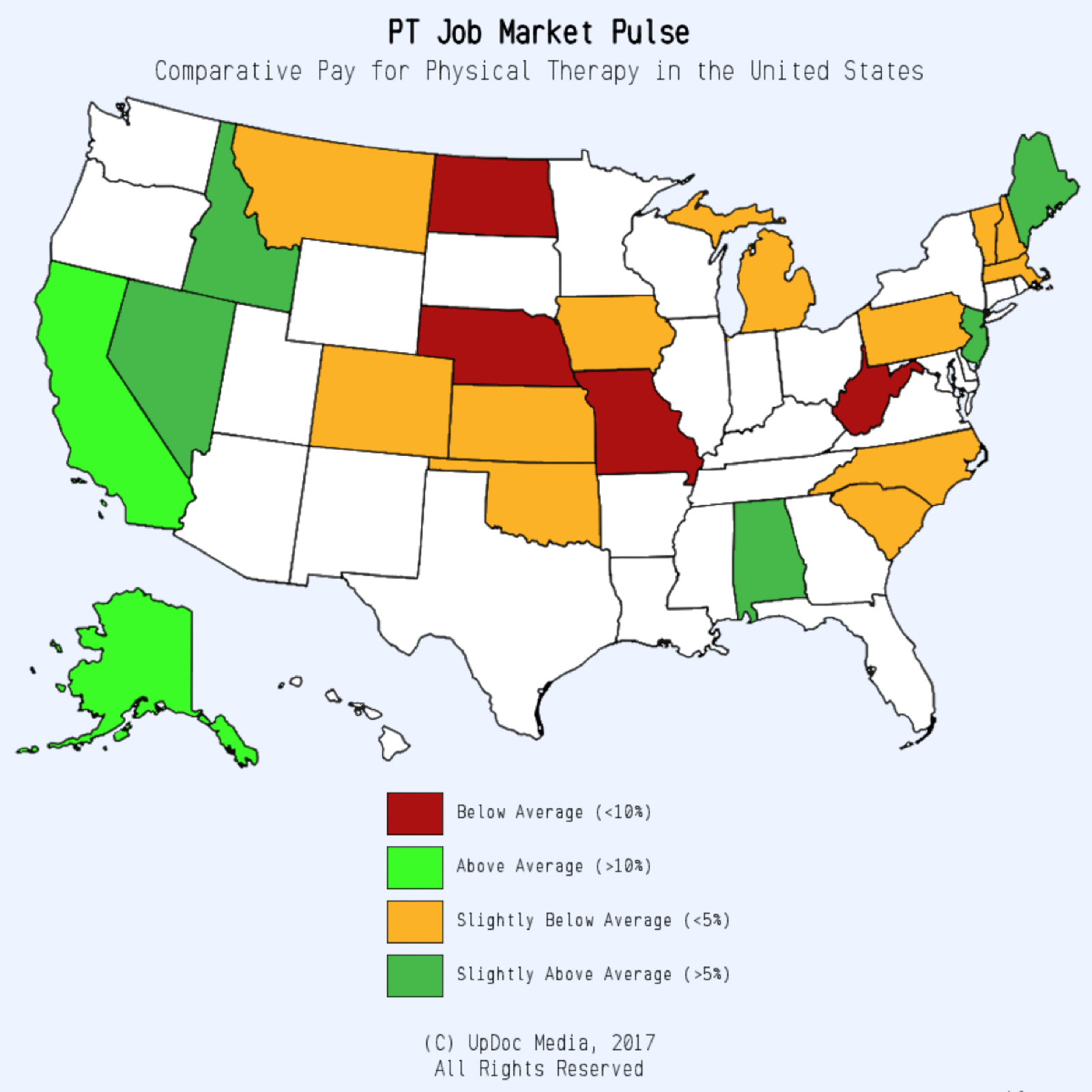 When we launched UpDoc Media in 2015, we crashed our site for the better part of 24 hours because of the The PT Job Market Outlook 2.0. Since then, we created this open source job market data pool called the PT Job Market Pulse.
June 2nd, 2017 marks the one year anniversary of the #PTfam coming together, sharing information and most importantly… sharing in each other's success. In this, I am truly pleased and privileged to share in this journey of creating a truly relevant, live trended, open source movement. Today, we are pleased to share the one year anniversary edition of the PT Job Market Pulse. As always, it will be sent in a periodical via email. For now, please enjoy the short summary infographic &  receive the entire PT Job Market Pulse Year One Periodical by signing up, down below:
---
---
Please Note: If you're already subscribed to the PT Job Market Pulse, you'll receive the Year One Periodical this week. If you're new the Pulse, (by popular request) you'll receive an automatic copy within 24 hours of joining the movement!