The team at UpDoc Media is pleased to share that we've been selected as one of the first agency partners for the
Reach
Patient Relationship Management platform by
Strive Labs
; with access to advanced capabilities, algorithms, and customizations.
Why Marketing Automation + Patient Relationship?
Patient relationship management was identified as one of the key solutions to driving better revenue for practices at PPS 2018. And, from what we've seen here at our marketing solutions at UpDoc, it's an integral part of a complete marketing ecosystem.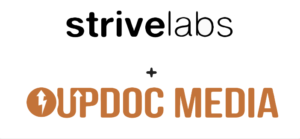 SPOILER ALERT: Five Star Review Case Studies BELOW! 
⬇
Review Campaign Case #1 — ALL The Reviews.
This was a well established brand with about 40 reviews, trickling over years of operations. Using our Smart Automation Marketing (S.A.M.) methods, we prequalified past and current customers to be sent email review links, resulting in this flood of five star reviews.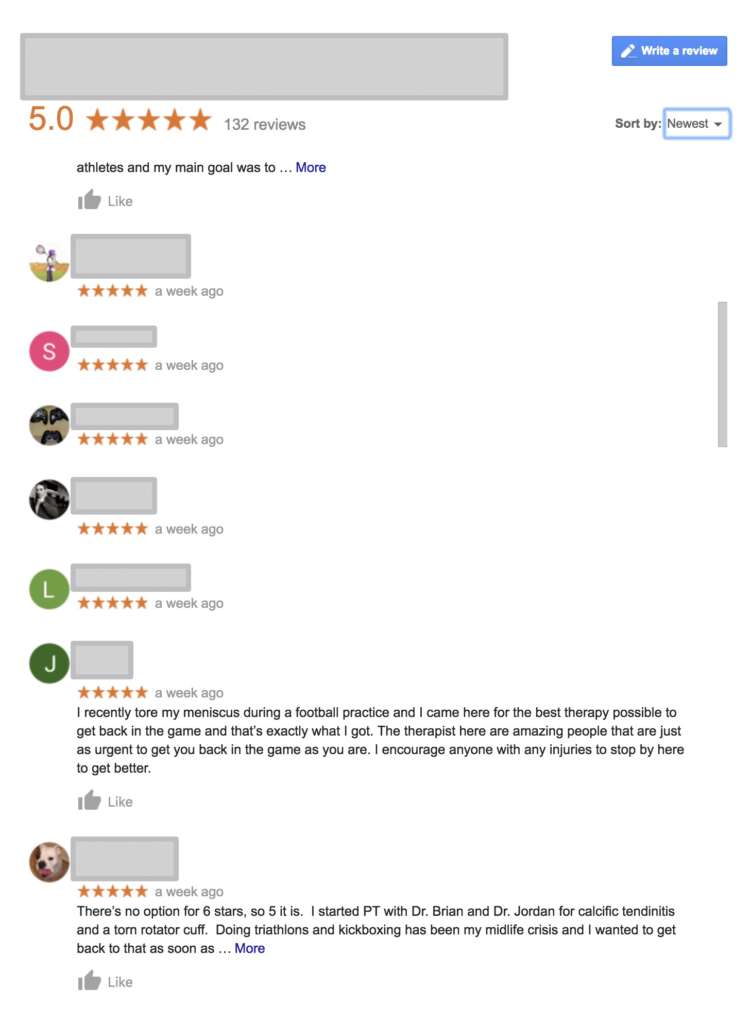 Review Campaign Case #2 — Just Getting Started
This company had been in operations for over a decade. They didn't have much of an online presence. After initializing a Review Campaign with UpDoc Media's S.A.M., they received a sudden boost in online reputation and associated SEO + consumer discoverability.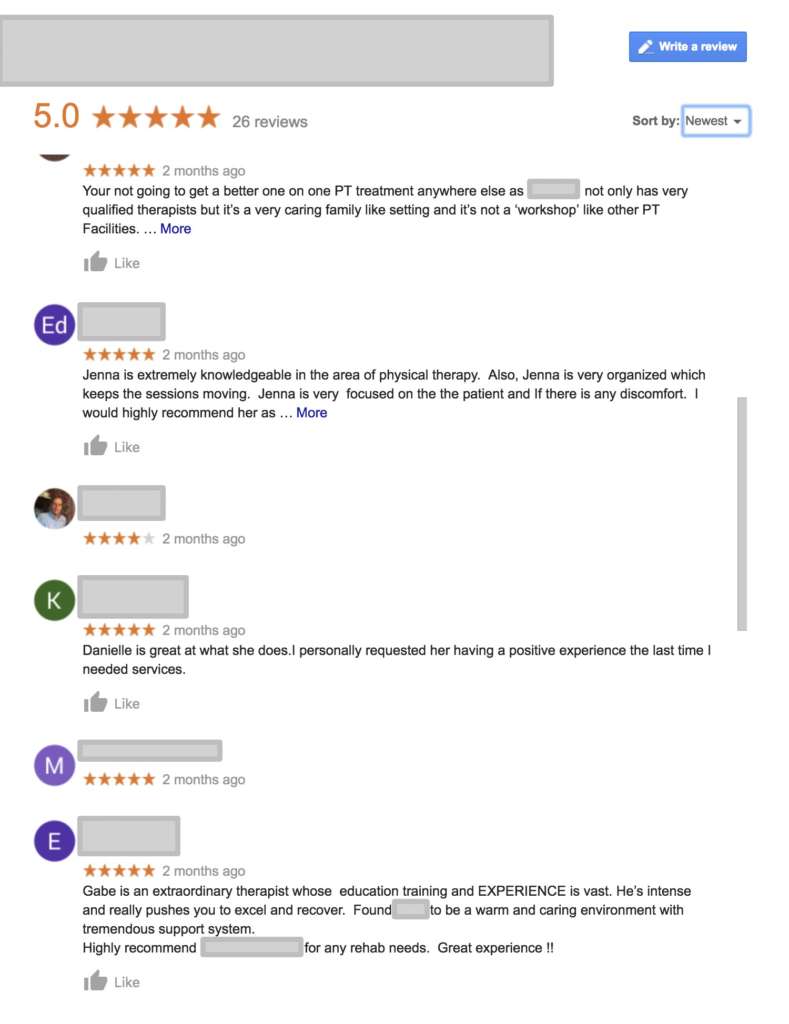 Review Campaign Case #3 — Asking Nicely For SPECIFICS
After prequalified contacts are identified, it's VERY helpful to ask for specifics. Check out the narrative with these reviews. You better believe that trauma, sports injuries, and post surgical is a bigger service segment than ever!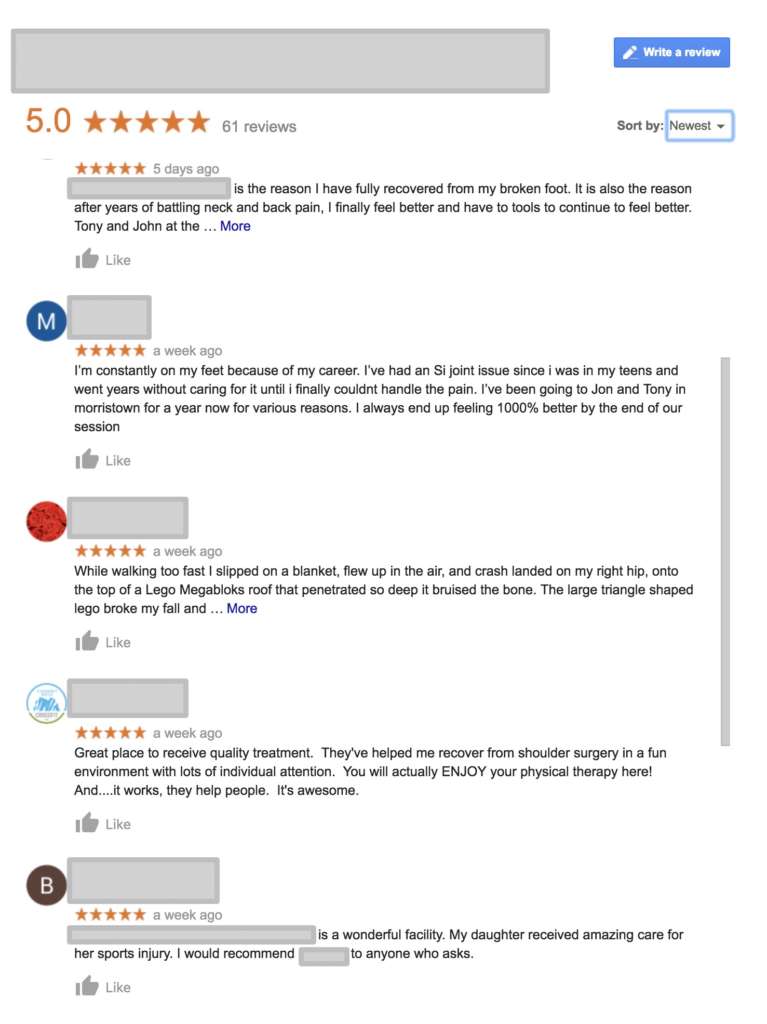 Review Campaign Case #4 — PR Crisis & Reputation Management
If you scroll down a bit, you'll see a three star review. This was a trailing effort from about a month before this screen capture. The client is an education company who experienced a PR Crisis where saboteurs apparent, from disgruntled past customers and competitors, were dropping outlandish one star reviews. UpDoc Marketing was hired to contain the situation.
THE RESULTS: This company went from having but a handful of reviews with scattered one, two, and three star reviews… to this very decent 4.8 Star average, coming up from a below 3 Star average.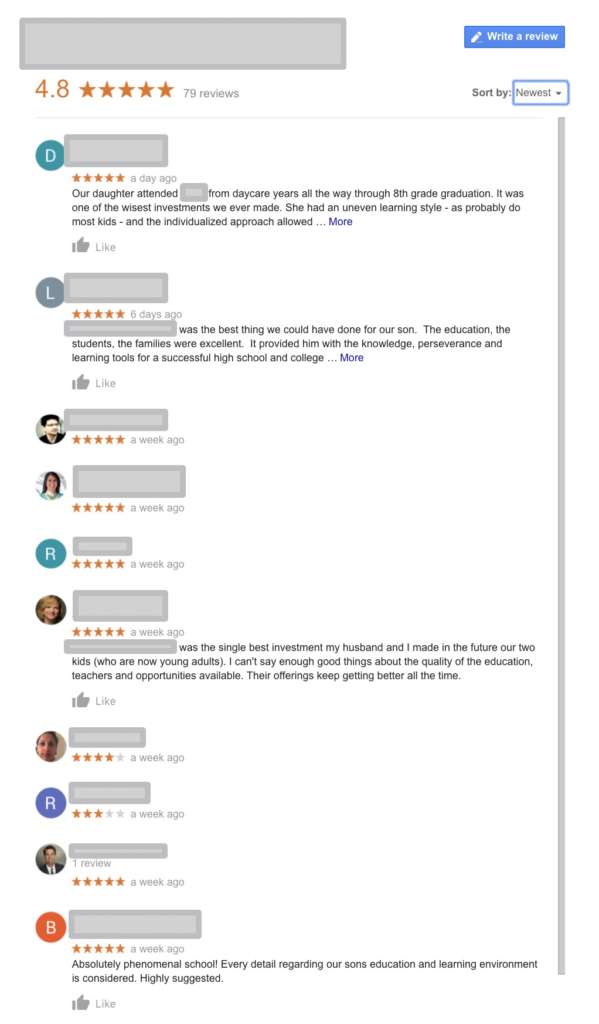 Review Campaign Case #5 — Wellness & Fitness
This final case example is a brand that specializes in fitness, exercise, nutrition, and wellness. The screen capture below is from a FRESH campaign that is literally less than 24 hours old. The results were over 30 five star reviews in less than two days.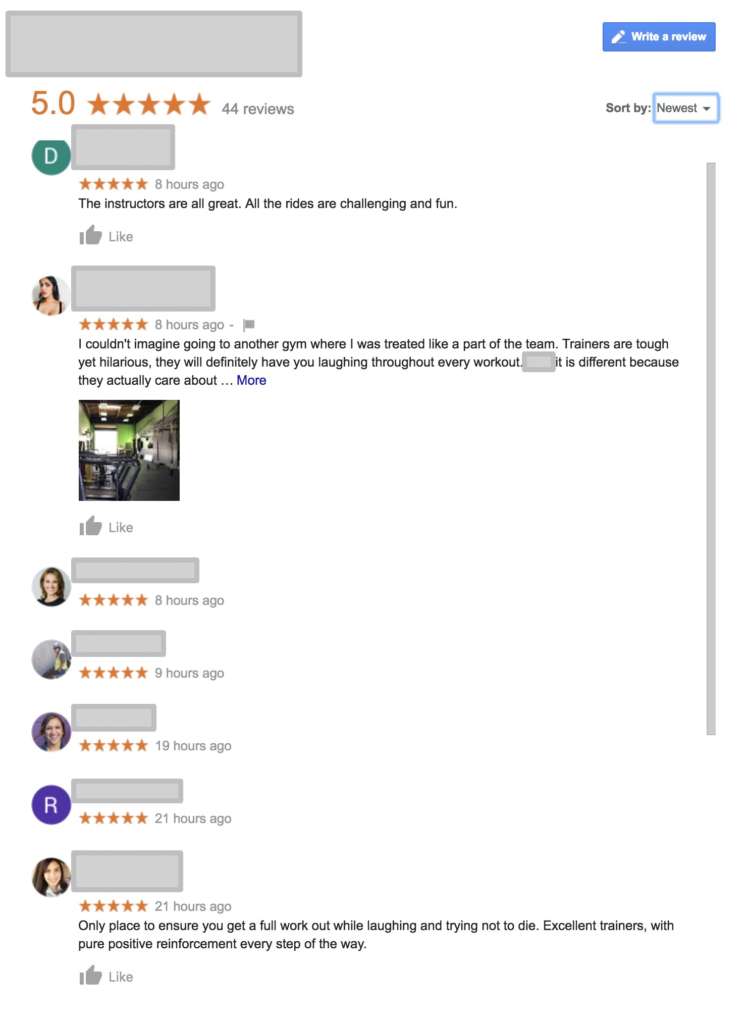 ---
The team at UpDoc are superusers of Reach and many other platforms. We get access to special features and custom content to which our team has demonstrated incredible results in:
Early satisfaction check up.
Preventing patient drop off.
Opening the flood gates to 5 star Google reviews.
Lead source tracking for meaningful marketing data.
… and, many other benefits — just for starters.
Smart Automation Marketing is about how you use platforms; combined with our special access to capabilities & algorithms, we are able bring measurable growth in revenue, in reputation, and in visibility.
Even Bain & Company, one of the top consulting firms in the world, has famously stated: "A 5% increase in customer retention can increase a company's profitability by 75%."

As a follow up: "80% of your company's future revenue will come from just 20% of your existing customers." —Gartner Group
UpDoc's S.A.M. solutions are PROVEN.
Regardless of if your EMR or scheduling software is compatible with Strive Hub Reach, it's the UpDoc way to custom craft solutions. There are plenty within our client portfolio that hail outside of healthcare to which we must build completely new systems.
Even if you just want to have a light discovery chat, we're happy to connect!