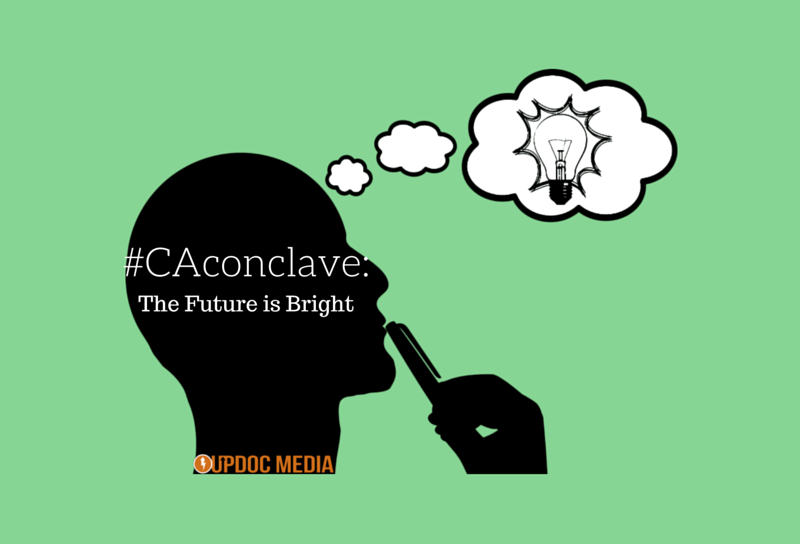 ---
This past Saturday, I had the pleasure of crashing the California Physical Therapy Association's Student Conclave in San Diego. How? Well… the week before, late in the night, one night… I got a DM from #DPTstudent, Scott McAfee.
"ARE YOU COMING?! It's in your backyard!" — Scott

What is what, now??? — Me
---
#CAconclave: The Future Is Bright
---
I had been so busy lately that I completely lost track of this event. Fortunately, thanks to the #PowerOfTwitter, Scott & James Buenaventura looped me into the event last minute, to help out with resume reviews.
The event went down like this. For two separate, one hour blocks, volunteers ranging from clinic owners, relatively fresh clinicians, professors, managers, owners, and others made themselves available to whoever wanted to approach them for advice and feedback on their resumes and cover letters. The sessions were more or less a speed dating format; 10 minute blocks, the bell would ring, you (the student) would move to the back of the line and try again. Many students took the opportunity to get as many perspectives on their content as they could. #Awesome
After a while, a distinct pattern presented itself. Too much. TOO MUCH!
I attribute this to school mode where the student's mind is all about making sure they demonstrate everything they know. All together, the students came with excellent resumes. In fact, many were better than the ones I saw during my time as a rehab director. Nevertheless, the general problem was that since there was SO MUCH INFORMATION that candidates wanted to make sure they conveyed to hiring managers… the ironic sadness occurred in that all that information became lost in the visual complexity of the resume.
Here's what you want to gun for:
#CAconclave #DPTstudent #PTAstudent #resumetips
Cover Letter = Subjective
Resume = Objective
CV = Assessment
Interview = Plan…to get HIRED

— Ben Fung (@DrBenFung) April 10, 2016
Essentially, a cover letter is your pitch. It is how you sell yourself in 2-3 short paragraphs, customized and catered for each application. Your resume is your one page objective sell; it tells in the shortest number of words the minimum qualifiers that make you an actual candidate for interview and hire. To this, there was big news I shared on keyword analytics — which is a HUGE deal maker/breaker for human resources & hiring (discussion to be had in the DPT Career Primer). Your curriculum vitae (CV) is your laundry list, life time journal of accomplishments and experiences.
In all my years, I have only had one person look through my CV. And, it was because my cover letter and resume lead them to it with interest in who "this guy" actually is. At least, that's what the executive director told me upon giving me the offer 😉
All to say, a well crafted cover letter and a precise resume will get you the interview. From there, it is the interview that will land you the job.
And, of course, all this and so much more in detail will be included in our DPT Career Primer! Don't want to miss out? Sign Up Here For UpDates!
---
In other news, the students were working on a California Student Special Interest Group! This bit was very exciting to me. The more students get involved, the more I am convinced of a bright future.
AND! Having several side bar conversations, I am appreciating a definite shift in mindset across the up and coming new grads. The physical therapist profession no longer represents to them "a job." It is a calling, an identity, and an ethos.
They get it.
We had all these talks about the endless potential for where physical therapy could and should be. We talked about small business, scaling corporate frameworks, technology, segmenting markets, startups, etc. We had conversations about how physical therapists don't need to actively run their own businesses. They need to OWN it. They need to delegate. They need to manage it, teach others to manage it, and then, sit back and enjoy it. They need to hire other people to do the clinical work while they grow the business itself. We talked about how successful clinics need to move beyond stagnation. Just because they are "busy" doesn't mean they get to stop there. They need to GROW.
Otherwise, how can PTs complain that corporate and hospital based outpatient clinics get all the good pay rates? If we don't scale up? If we don't prove our value? If we don't make a definitive marketplace presence to effectively compete against the entities we gripe about??? Simple: We can't. Not until we own it.
---
Still, with all things…the future is bright!
The mindset of this coming generation is incredible! I expect amazing things from them. I expect they will need our support to ensure they do not repeat our mistakes. I expect they will reach inevitable points of frustration. I expect they will need mentorship and fellowship with like minds. I do expect them to meet resistance, both from within and from without. And, this is good!
After all, if everyone agrees with you, either nobody is listening or nobody actually cares.
Transforming society is within reach. It starts, as we transform ourselves.