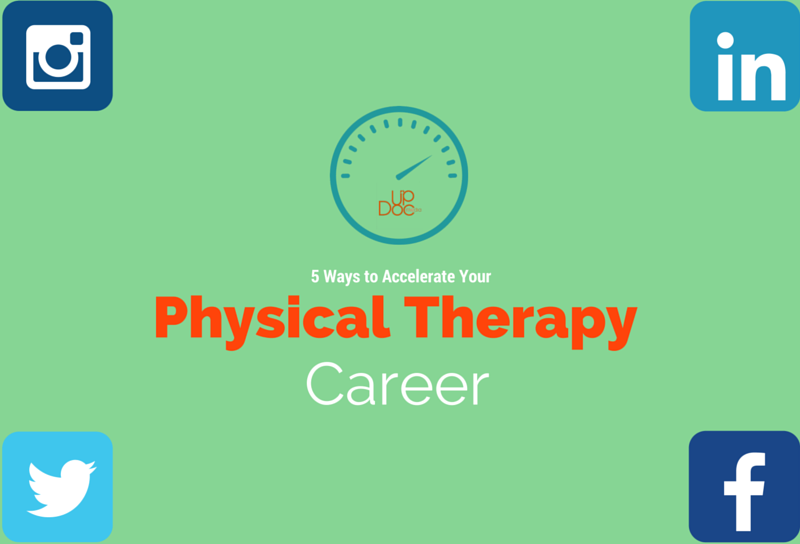 A while ago, I shared my thoughts on new grad career paths for PTs, the job market outlook at the time, and recently, fixing some of these job market problems with value based pay. As the Combined Sections Meeting via the American Physical Therapy Association is coming around the corner, my thoughts have gone once again to students, new grads, developing professionals, career paths, and, the every changing healthcare environment — both for employers as well as employees. My thoughts kept grinding and I came to realize that the physical therapy profession has come to this moment of critical mass.
There are enough PTs across the various phases of careers, generations, and cultures — all who are done with the status quo. All who want more out of their chosen career and lifestyle. People want accelerated success; for themselves, for their businesses, for their profession, and for their industry. While many of these things are outside of individual controls, accelerating one's own career is definitely something we can very much influence in and for ourselves.
The best part: The more accelerated success you experience, the more success you will impart upon the people whom you serve. Here are…!!!
---

---
1. Get Involved With Advocacy
Before continuing education is available to the physical therapy career path. Before you rotate with your clinical affiliations. Before graduation and before the boards. Before residency and fellowship. Before any of it starts at all, there is one place every student can begin. Advocacy.
Professional advocacy is one of the best ways to start an accelerated career path. The leaders, paving the way across the legislative and political fronts need help. They need the help of fresh young minds. They need the help of volunteers. They need support. And, they need the leaders of tomorrow to be trained and groomed for the passing of the torch. If you wish to present yourself as a candidate for an accelerated career, start by fighting for your profession. Why? Because, fighting for your profession ultimately means fighting for your customers.
2. Explore Residency and Fellowship
It is now widely accepted that residency and fellowships are a path to early expertise for healthcare providers. Intensive post-graduate didactics, training in the field, and mentorship from industry leaders has made residency and fellowship in physical therapy akin to a bootcamp from novice to expert. More and more talks have included the idea of making residency a highly encouraged and quite possibly required aspect of physical therapy training. Therefore, if you wish to be ahead of the curve, this is one place to start.
3. Develop Your Personal Brand
You can be sure that no matter where you apply, savvy hiring managers will Google you. They will search for your profile on social media, verify it on Linked In, check for personal and professional websites. If you are present and they like the media they see, it's a huge bonus. If you are not present, well… what bonus can they give you? Therefore, think on how you can build your personal brand via digital means. It has become the standard; if you aren't digital, then you are already behind. Develop a presence, a voice, a personality, and do so consistently. Consistency, after all, is what makes a brand, a brand.
4. Get Businessy
Whether it is an MBA you seek, certifications in finance or healthcare administration; getting businessy in physical therapy means getting extra training and hopefully credentials in things that are NOT clinical in nature. Being that physical therapy is inherently a clinical career, you can accelerate your career by being able to demonstrate value and contribute in manners outside of clinical means. Right now, physical therapy can use huge amounts of help in technology, business, finance, media & marketing, as well as legislation & politics. So, what I mean by getting businessy… I mean to develop excellence in allllllll those other things involved in our profession that resides away from the treatment table.
5. Become Your Own Boss
The final way to accelerate your career is to give yourself a promotion! Yes, that's right… QUIT! Quit your job and hire yourself. It can be to start up a traditional practice. It could be to innovate a disruptive healthcare technology. It could be a transition over part time into per diem work as you scale up a side business. Whatever the case is, more physical therapists really need to recognize the power, freedom, control, and limitless potential of being your own boss. Physical therapy culture really needs to get away from the worker's mindset. Physical therapy culture needs to mature into an owner's mentality. So, become your own boss! It's as accelerated as it gets… a straight shot to the top.
---
I hope this gives you an extra boost going into CSM. Now, not EVERY accelerator listed above is a good fit for everyone. In fact, more likely than not, it may be that only one or two of these ways are a good fit for you, your needs, your situation, your familial and social commitments, etc.
Also, consider that as your career develops, what works well as a career accelerator today may quickly change tomorrow. When I started out, advocacy and developing my personal brand was the way to go. A few years back, I switched to getting businessy. And now, I'm a partner in a company.
In conclusion, these five accelerators are but a list among an infinite many more. The most important part about accelerating your career is fit and timing. Make sure you choose the right accelerator — and — make sure you act on it at the right time in life.