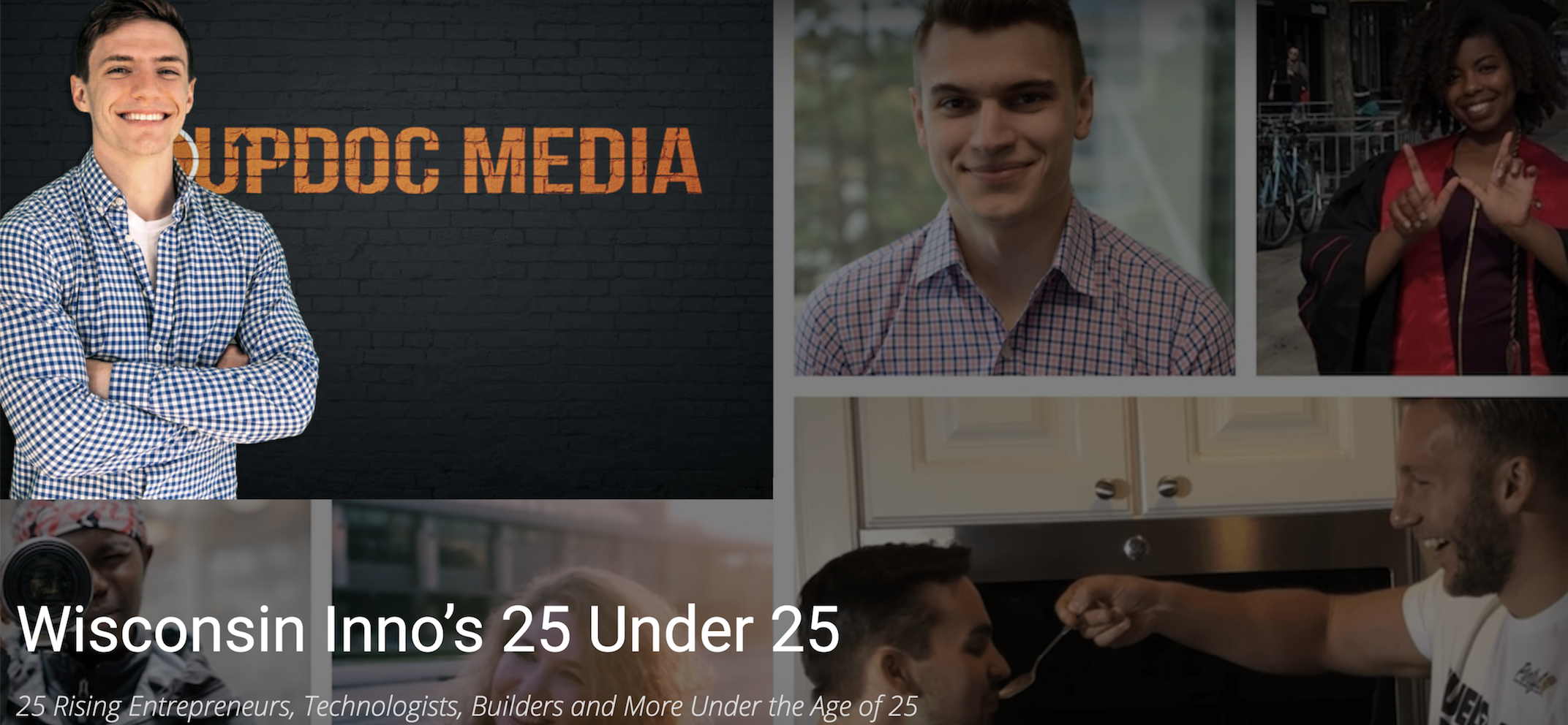 Today we are thrilled to share that our own Chief Growth Officer and Health Snaps company President, Jordan Mather, is the recipient of
Wisconsin Inno's 25 under 25 award!
"I couldn't have done any of it without my guy, Max (Max Zirbel, Chief Innovation Officer, UpDoc Media). His name isn't on there, but it's equally his award."

This win is a fantastic highlight on the importance of drive, motivation, and the willingness to grind. Success cares about the quality of time you put in, your results, and your grit.
If you'd like to learn more about Jordan or Health Snaps, please check out the video and click on the link, below!