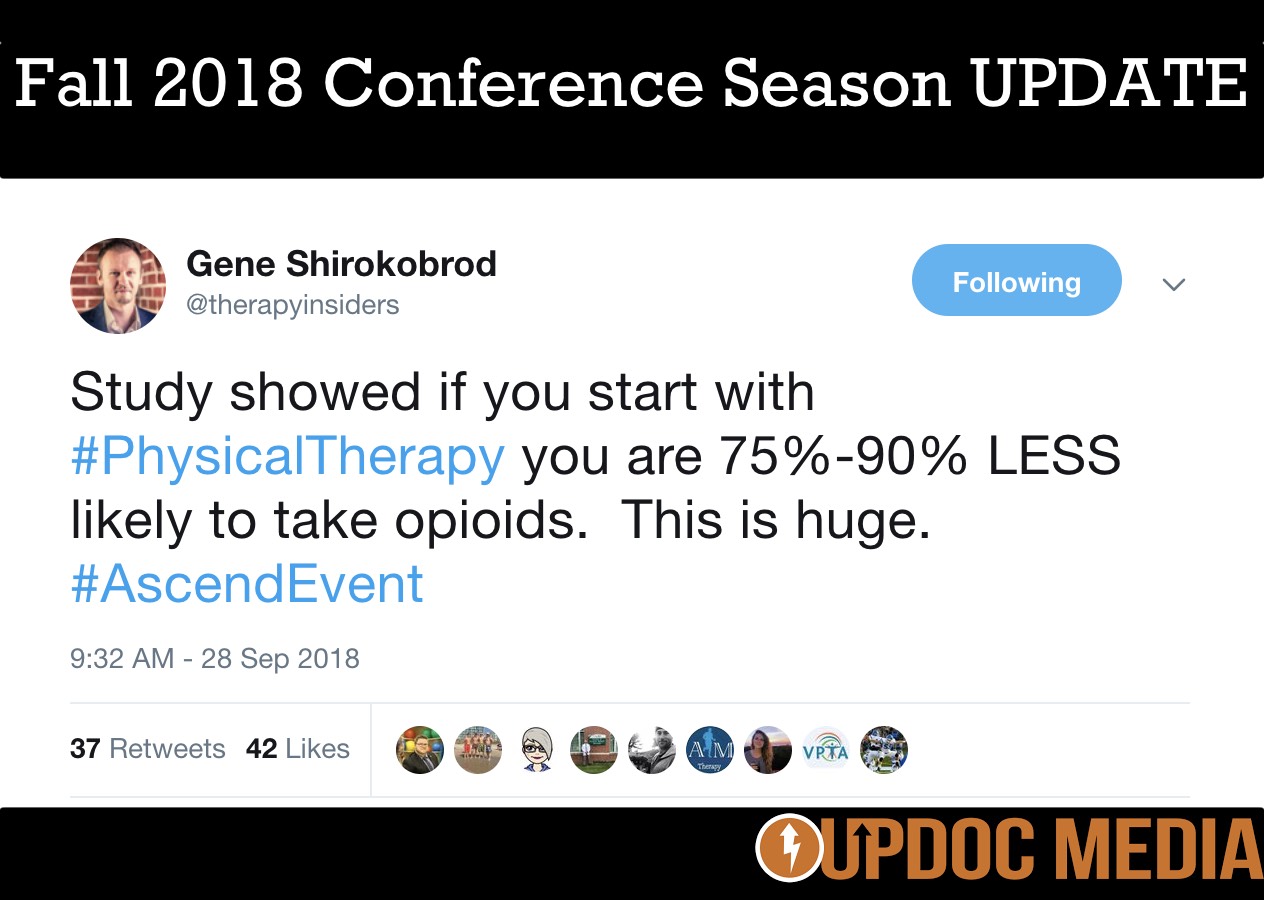 There's been a LOT of happenings during this first half of Fall 2018 conference season. There's much uncertainty with looming disruption in healthcare. However, with all uncertain times, there exists the possibility of riding the waves of disruption into a truly opportunistic future.
Today, we are pleased to share a Part 1 update of this 2018 Fall Conference Season!
---
***VLOG Clarification: 15% payment reduction for physical therapist and occupational therapist assistants.
[SOURCE]
---
Annnnnnnnd! Just in case you missed it:
Now, at these conferences — Gene and I had the opportunity to speak and formally lead some discussions on innovative business models and social media marketing. If you're looking for some ideas, you can check out:
Or, if you want to schedule a free strategy session with the UpDoc Team, you can do so… HERE ↴ 
Chat with The UpDoc Team