Good Times, Great People
California is an interesting place. It's incredibly vast, yet for a few days last week, felt intimately small. That could be due to the fact that I only visited a few locations and spent the rest of the time in the confines of a conference center. Why was I at a conference center, a coast across from my home in Maryland? What propelled me (no pun intended..ah hell never mind, pun intended) to travel cross country to spend 4 days in California? Answer: American Physical Therapy Associations annual Combined Sections Meeting or more commonly known as CSM.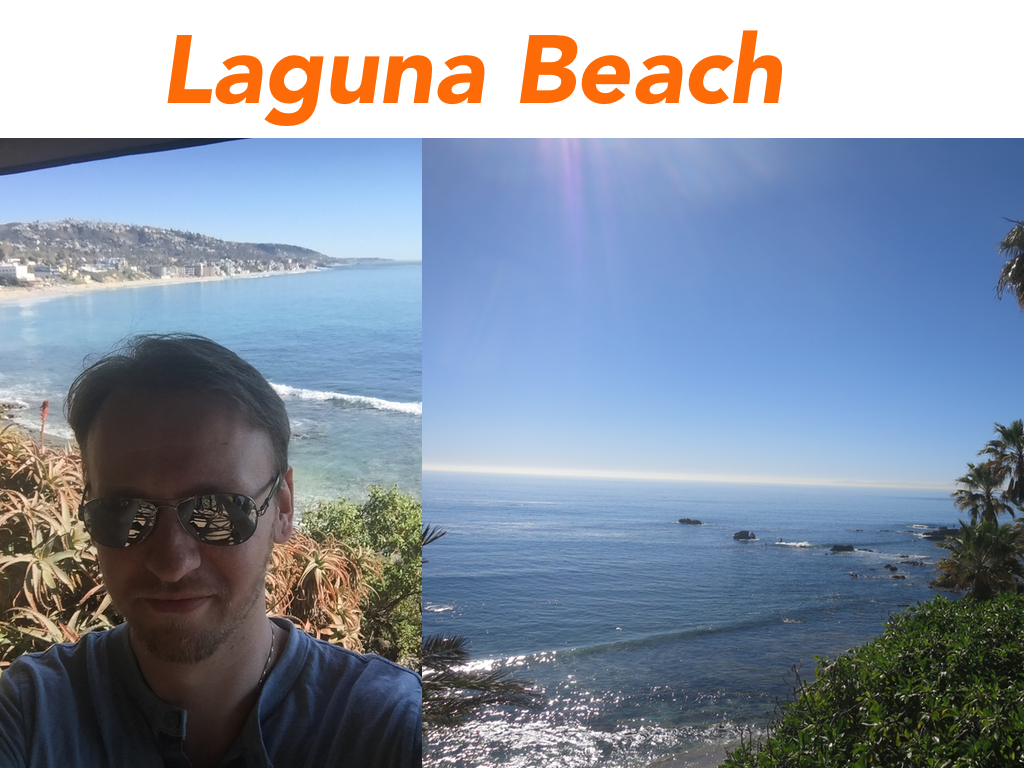 Before we delve into my perspective(s) on CSM lets take a look at some stats.
Over 11,000 physical therapists, physical therapy assistants, and physical therapy students were in attendance.
It felt like over 11,000 physical therapists, physical therapy assistants and physical therapy students were in attendance.
Over 75% of those 11,000 did NOT wear a polo—a crucial stat (feel free to tweet this one out #nopolo).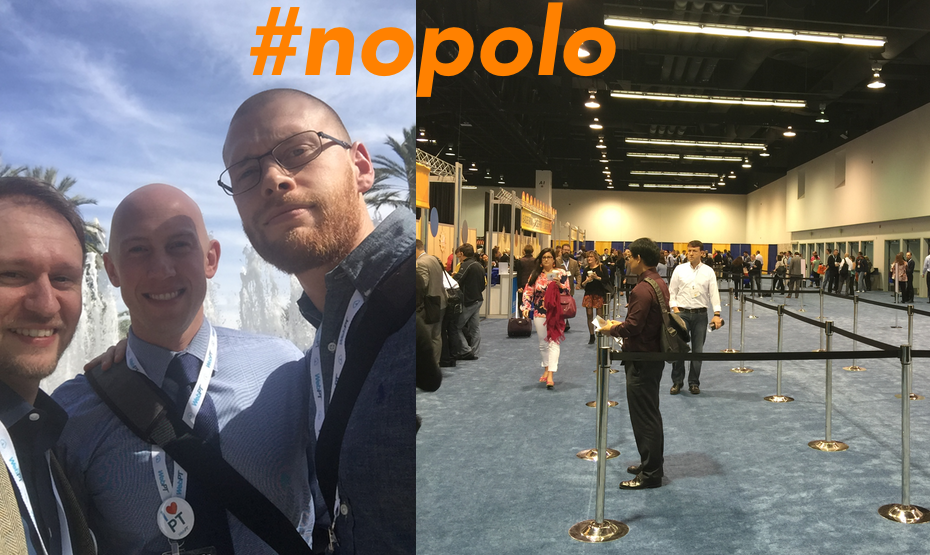 Alright now that we have the stats out of the way, let's jump into the perspective portion of our ride. I enjoyed many aspects of this conference and trip overall such as the weather (minus the light rain that apparently does happen in California), the food (California burrito, In and Out burgers, sushi), and of course, the people. Too broad? Fair enough. Let's get a little more specific.
Being ≠ Engaging
I was seriously impressed by the physical therapy student turn out. They (you) were everywhere. It was your conference. The energy, excitement, and hope that students brought was contagious. It was also too often contained to groups. I know it's hard to branch out and connect with others in such a setting. However, it is also the perfect opportunity to branch out and make connections. It seemed as though many students were happy to be there and be part of the event with their own groups. Did you meet new people? Did you make it a point to reach out to others? If you did, good on you! If not, ask yourself, "Why?" Then, use that reasoning to grow professionally and personally.
Everyone is Selling Something
This may come as a shock to you… we all have an agenda. That agenda involves selling something, yet not necessarily a product or even a service. It could be an idea or a connection… you get the gist. Before you start thinking "that's true you hypocritical ass"(not nice calling me an ass btw), let me point out I said "we all have an agenda." Ben (my UpDoc Media business partner and resident tour guide) and I came to the conference to network, meet with potential clients for Powered by UpDoc Media digital marketing and content creation service we provide (which is awesome…damn it, I can't stop), and present a business seminar for DPT students (that was fun!).
I'd like to think we are fairly transparent with our agenda(s). We want to provide value to the physical therapy community with our content, so in turn at some point, those in the business of physical therapy will pay us for our time and products. Simple, right? It has to be that way. Provide value first. Then second. Then third. Then x 50. After that, you can ask for something in return. It seems as though there are a few people that are not privy to that process. Build value for the community before asking the community to buy your shit.
Many Still Don't Grasp the Power of Social Media
If you are reading this there is a strong chance you are on social media. Whether it's Facebook, Twitter, Instagram, Snapchat, or Pinterest there is a high probability you are a digitally social individual. Yet, I still had a shockingly high number of people in a gasp (see Alf below…remember him? ahhh memories) when I told them the story of UpDoc Media and how we met each other via social media. Even more shocking was the sheer number of students that are not on Twitter and/or engaging on Facebook groups.
That blew my mind.
In this day and age when so many conversation and connections are happening via social media you are doing your career a serious disservice by not being on. Being on social media does not make you special anymore, it makes you entry level.
Millennials are Everything
This is important. Millennials will rule the world. Not figuratively. They (we) will rule the world. In sheer numbers, in ideology and in ability to create new pathways business growth. Mentorship is an important and crucial topic for millennials (and rightfully so). However, from my interaction with millennials who happen to be students, I found what they truly want is (are) people to confirm that they are not crazy for wanting to better their profession with new ideas. Millennials expect change of old processes that are irrelevant and want to be part of that change. Good or bad they (we) want to know that we did something to grow a career, a profession, and ultimately a community. You can either join, or, get the F*#k out of the way.
Having Fun is Essential
Did you have fun at CSM? Great, me too! Are you having fun doing what you do? Ok, let's step back. Are you having fun at all? For those that have lost the essence of excitement of starting something new or passion of doing something that you HAVE to do, it's time to figure out why and when. It was awesome hanging out with students and professionals that are truly having fun with their careers. These people understand that having fun is essential to prevent burn out and push through in times of difficulty (and there are always times of difficulty). If nothing else, I sincerely hope being around thousands of energized, eager, and fun students sparked the memory or ability to have fun. If not…what's the point?
Well, those are my perspectives, impressions, and ramblings from CSM 2016. I'd love to hear what you thought. Do you agree, disagree, dare I ask something else? Let me know in the comments below or on Twitter @Therapyinsiders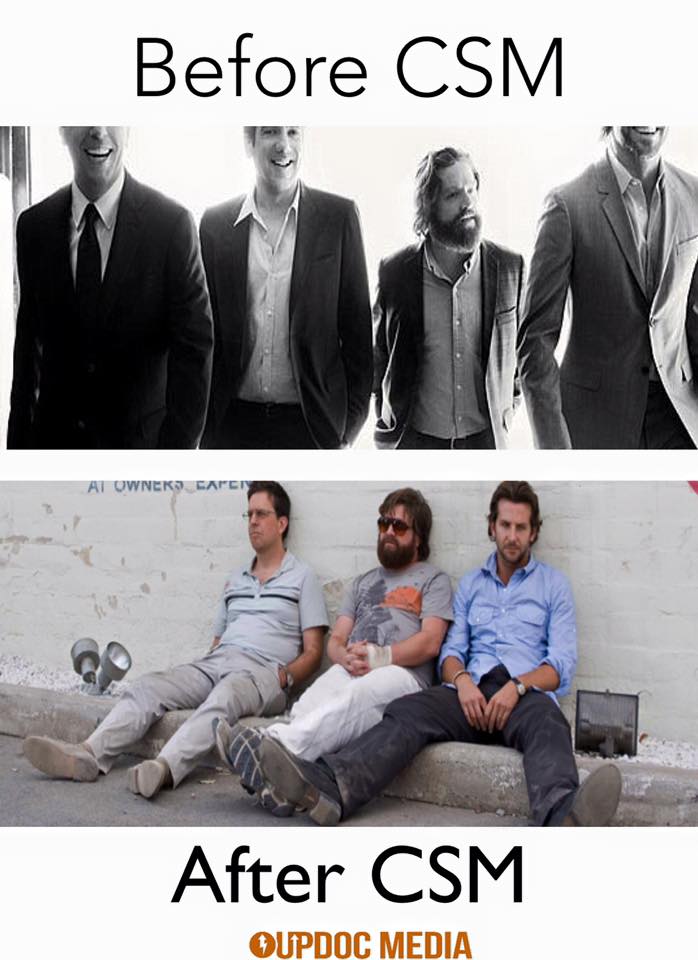 Dr. Gene Shirokobrod 

Co-founder

, UpDoc Media
"Content you NEED to know, delivered with clinical precision"