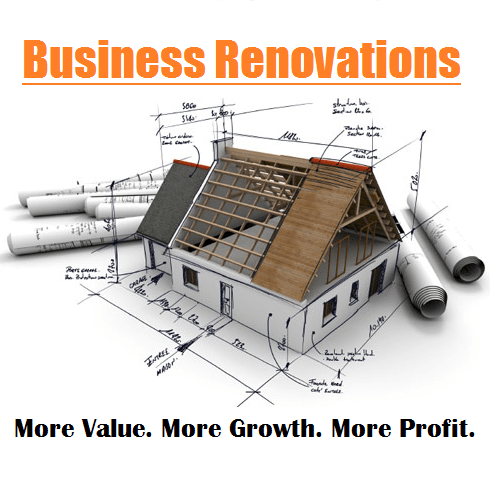 Big news, everyone! Exciting new things are happening here at UpDoc Media and we are very happy to announce two
huge
developments.
First, the team at UpDoc Media is offering a very special consulting service called Business Renovations, "More Value. More Growth. More Profit." Our dream team of industry leaders will be offering an initial free situation analysis of your business. Through this initial look, we will together, determine if we are the best fit solution for your business goals and optimum success. After which, we will dig deeper with a competitive analysis to create a customized growth plan for your business, and of course, give you the numbers to back it up along with the tools to keep track of your success. So, if more value, more growth, and more profit excites you, then you are definitely going to want to check out Business Renovations.
Secondly, UpDoc Media is launching a very exciting continuing education experience called The Garage Series.

Featuring our own co-founder and eclectic personality, Dr. Erson Religioso -and- the highly acclaimed human performance expert Johnny Owens, The Garage Series will take you through a one of a kind continuing education experience, beginning where all success starts… the garage. These first two UpDoc Media courses will be covering The Eclectic Approach to Upper Quarter and Lower Quarter and Bloodflow Restriction Training as featured on ESPN. Spots to these courses are very limited so do not delay, you can sign up for these courses here:
The Eclectic Approach to Upper Quarter and Lower Quarter with Dr. Erson Religioso
Bloodflow Restriction Training & Rehabilitation with Johnny Owens, MPT
---
All the best and until next time, -Your Team at UpDoc Media.