Moving right along, now with Part 3 of 5 of 2015 Physical Therapy Job Market Outlook, Version 2.0! Today we're talking about resumes. Now, while this post is part of a special series dedicated to all you hard working #DPTstudent(s), these tips actually cover applications for the entire gambit of healthcare professions as it pertains to what you must have in your resume. Enjoy!

Regardless if you are a new grad, recent grad, or seasoned professional, let's get a few things straight. Despite small differences in the practices of the physician, nursing, rehab therapy, ancillary, support, and facility professions, no one cares about where you went to school, what your GPA was, what you other test scores were, or anything else. There are over 200 PT schools, nearly 2000 nursing programs, and roughly 150 medical schools in the United States. I can guarantee that no hiring manager knows all of them.
Chances are, unless you went to a big name university, no one will know or care about where you went to school. Rather, they will be more interested with where you did your clinical rotations. This leads us to our first tip:
Tip #1: Highlight clinical experiences.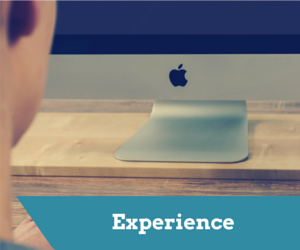 Without work experience, this is really the only experience you have. Hiring managers want to know that their candidate won't be a lost sheep or deer in headlights on their first day. So for the new grads, highlight your rotations along with the setting, the skills you learned, and a quick reference to your clinical instructor (CI) or preceptor. If the higher manager happens to know your former CI and likes them, there's a very good chance you're going to get an interview. Moreover, if you are familiar with the preferred techniques or approach, your chances are getting even better.
Tip #2: Highlight your productivity.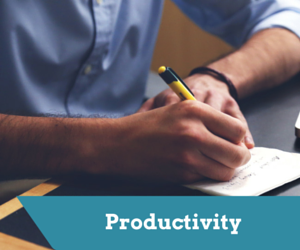 By showing the manager reviewing your resume how productive you were as an intern, they can basically extrapolate how productive you will be in their clinic/department as a new grad. For this reason, I always encourage students to fulfill some basic operational goals during their rotations. Namely, I tell them to appropriately request that their CI train them to qualify as an entry level co-worker: "Teach me what I need to know to work here with you."
Demonstrate and communicate that you are a work horse! You've seen a nice range of patients, know how to treat them, and more than that, you treat them effectively, keeping a strong schedule, and favorable productivity.
Tip #3: Highlight your potential as a good colleague, employee, and coworker.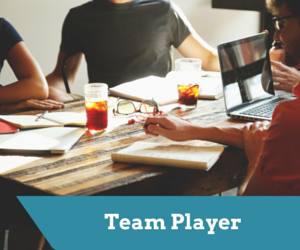 Most of the time, hiring managers are simply trying to figure out "do I like you?" "Can I work with this person?" If you have the opportunity, include the fact that you volunteered to help fill scheduling needs during your rotation. Subtly communicate that you know how to be nice in the playground and the hiring manager will now be very interested in you. When you convey how much of a team player you are, that you like to help out where you can, and that you know how to respect organizational structure, it is time for you to get the hiring manager truly interested in your personage.
Tip #4: Highlight your actions in advocacy and extracurriculars.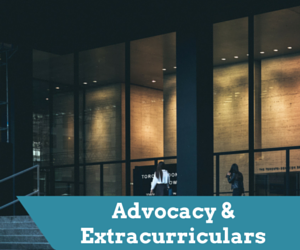 When I was a director, coming across a resume that demonstrated truly impressive levels of dedication wowed me. It speaks volumes that a student, already struggling financially, is willing to march on political battlegrounds to safeguard the future of the profession. This is what I call a dual equalizer. The types of firms you want to work for will care about your level of professional advocacy and extracurriculars. The firms that you need to run from like the plague, couldn't give a hoot about your extracurriculars. A student who is willing to be passionate off the job will certainly give 100% when on the job.
Tip #5: Highlight your career goals.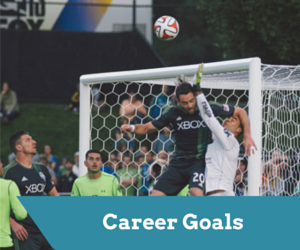 It is helpful to put down some career goals and interests because some organizations really want to invest in you. They will spend upwards of $20-30k on simply your hiring and training. They want to keep you for at least five years, maybe more. If they like what they see, they may put you on a leadership track. If they couldn't care at all about your future, then you should regard in kind… after all, that isn't the type of place you'd want to work for per se.
Just keep in mind, please don't put down "I want your job." or anything to that effect on your career goals. No joke. I seriously had one applicant interview saying that she wanted my job. I had a good laugh. And no, she didn't get the job. What you are trying to communicate through your career goals is the drive you have to perform, the ambition to be more, and the willingness to learn.
What about a cover letter?
This is actually a great place to put Tips 3, 4, and 5. Many times, the hiring manager just wants to see the bare minimum deal maker/breaker section of Tips 1 and 2. The cover letter is a good way to briefly give character to what you may not actually have in true work experience for Tips 3, 4, and 5. Keep the cover letter to something between half a page and two thirds of a page. The more readable the better. The cover letter should be a story about who you are. You should come across as confident, human, yet willing to learn. This is a good place to brag without getting in too much trouble. But really, this is where you want your personality to shine. Some managers read it. Others don't. It won't hurt to write it, but honestly, I'm hearing about more and more managers who will not consider a resume without a cover letter.