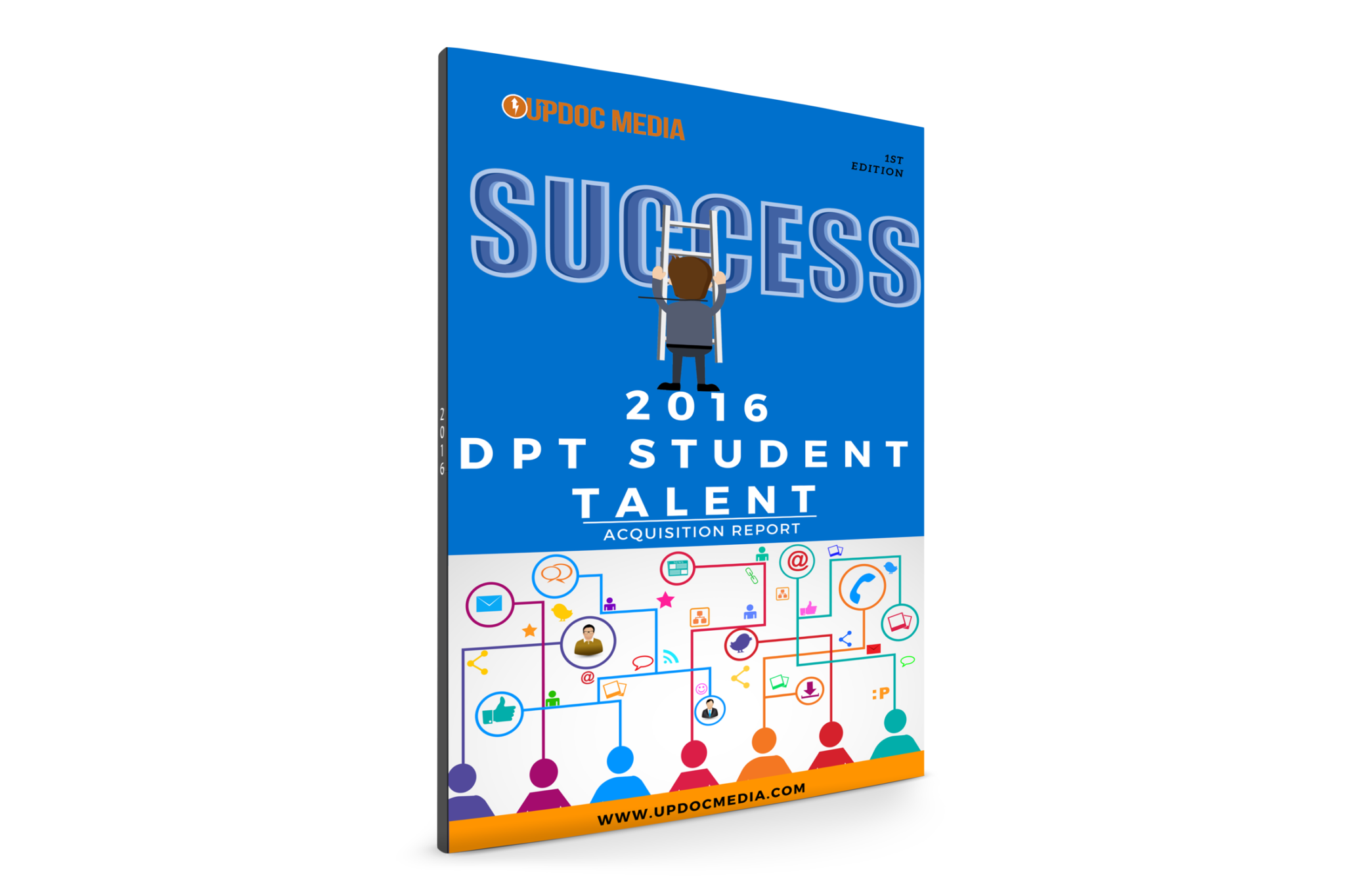 Just in case you missed it: Last week, UpDoc Media released the much anticipated (
not to mention, FREE
) 
2016 DPT Talent Acquisition Report
.
In the making of this report, we surveyed over 100 DPT students, ripe for graduation and entrance into the job market as physical therapists. We asked them some open ended questions, some ranked questions, and covered some definitive issues for this millennial generation of soon to be Doctors of Physical Therapy.
We asked about:
Deal Makers
Deal Breakers
What was most important to them in the compensation package
What was their greatest concern about the job application process
And, we had them openly share their thoughts as to what they valued most
The results from the surveys were staggering. I thought for sure PAY would be #1. It wasn't.
What was additionally intriguing were the results comparing engaged DPT students and those who are currently serving in leadership roles.
Finally, what I found exceptionally interesting (a testament to the growth mindset which is becoming increasingly prevalent in this new generation of DPTs) is how many emails and messages I've received, in the past week alone, about the job market — many of YOU, letting me know how helpful it has been to cross reference the 2016 DPT Talent Acquisition Report alongside the DPT Career Primer content — which has lead to many interviews landed… AND, kudos to you, who have already landed jobs pre-graduation!
But, I digress!
The 2016 DPT Talent Acquisition Report is short, simple, and sweet. It condenses hundreds of data points into relatable information in the form of the thoughts, voices, concerns, goals, priorities, and cultural valuations of the millennial DPT generation to come.
If you're a clinic owner, a hiring manager, a recruiter, in human resources, or in any type of leadership position, this is definitely content you're going to want to get your hands on. After all, it's FREE 😉