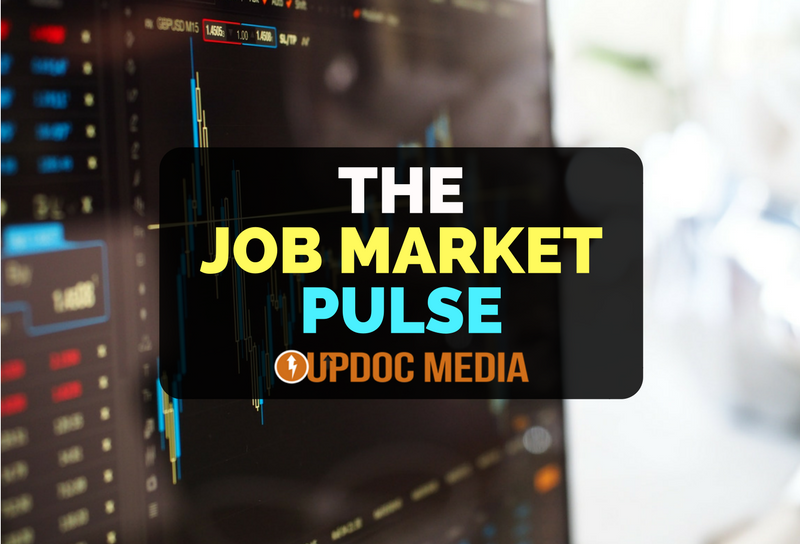 In the Summer of 2015, we launched UpDoc Media's first blog content series surrounding the physical therapy job market. The result: You crashed our website with
too much traffic ?
! In due time, we created something you very likely know well, called the
PT Job Market Pulse
. And, for those of you that are new to The Pulse — we created an open source, transparent job market data pool. Every 2-3 months, we'd gather and analyze all the data and publish the raw data for your specific perusals by state, zip code, experience, setting, job type, and other factors.
Well… The Time Has Come!
It is now time to expand the pulse to incorporate the full scope of rehab therapy allied professionals. Here's what's new:
PT, PTA, OT, OTA, SLP, SLPA, Recreational Therapist, Rehab Aide/Tech, etc. are all part of The New PULSE.
There are expanded sections for Travel, Academic/Research, and Management positions.
And, there's a new section for pre/post negotiations data entry.
---
THE JOB MARKET PULSE
Please watch the intro video.
---
To contribute to THE Job Market Pulse….


[Please CLICK HERE]
---
To sign up to receive THE Job Market Pulse Periodical, please sign up BELOW:
---
Thanks again for joining the movement! Until next time, I remain yours in service,

Ben Fung, PT, DPT, MBA
Co-Founder, COO, UpDoc Media
Co-Founder, CFO, Recharge
ben@devbox.updocmedia.com
C: 470-BEN-FUNG
Twitter: @DrBenFung
Snapchat: DrBenFung
Instagram: @DrBenFung