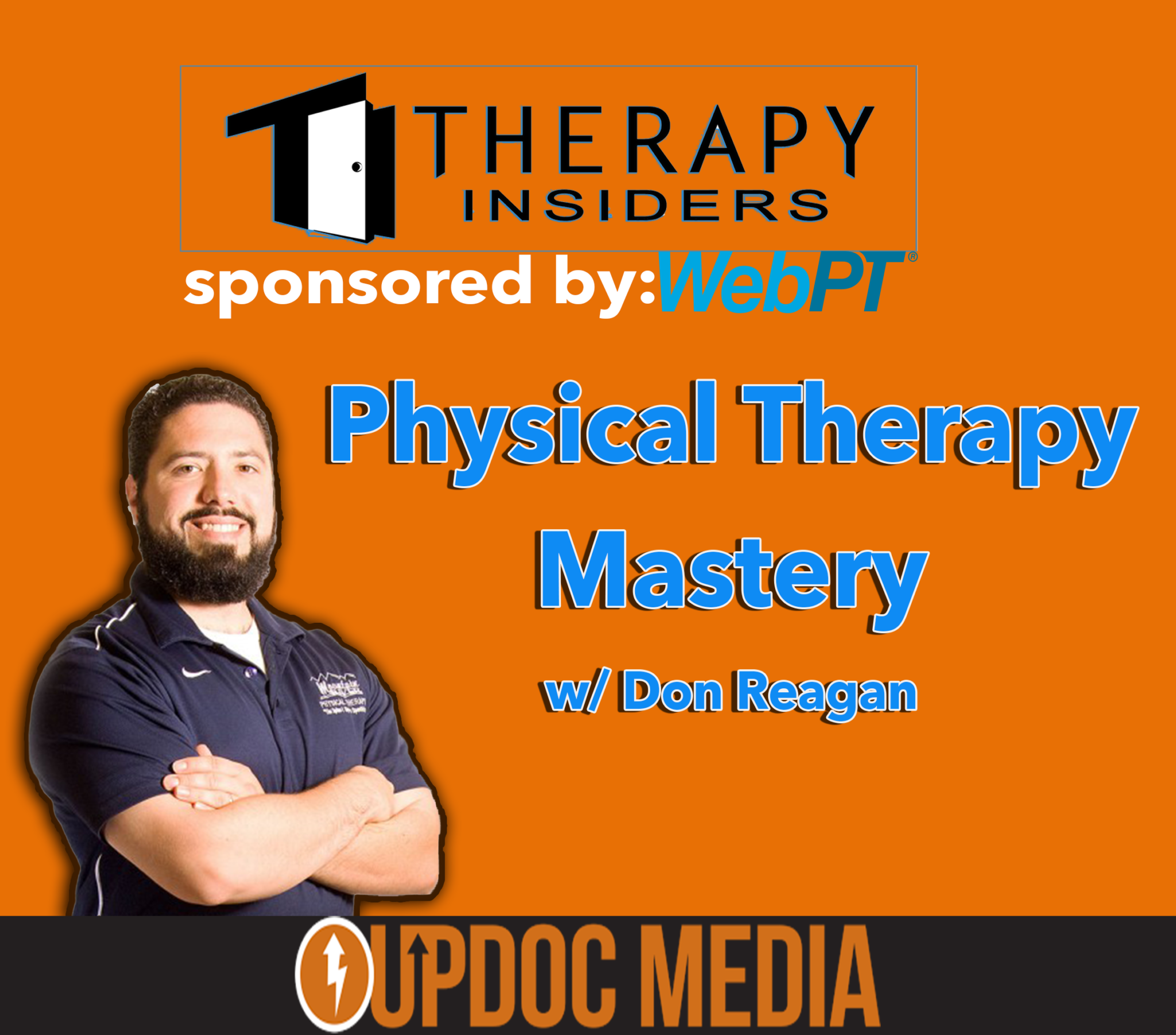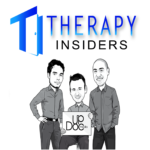 "You need to embrace the process."

"When you don't know what you're doing you end up over selling."

"There's a difference between apprenticeship and mentorship."

"I was ready to leave the profession all together after my first year."

"There is an optimal process to becoming good in anything."
Therapy Insiders Podcast is proudly sponsored by:

CHECK OUT A FREE WEBINAR from WebPT on Reform:
From ACA reform to MIPS, health care is changing fast. Make sure you're prepared for every regulatory storm. Watch our free webinar, Cloudy with a Chance of Reform: 2017 Trends That Will Impact Your Rehab Therapy Practice. In this presentation, expert hosts Dr. Heidi Jannenga and Nancy Ham outline impending healthcare changes and explain how they'll impact rehab therapists. Check it out now at webpt.com/reform.
About Don from: http://wp.mountainriverpt.com/?portfolio=don-reagan-pt-dpt-cscs
Dr. Reagan graduated magna cum laude with his Doctor of Physical Therapy (DPT) degree with an emphasis in Manual Therapy from the University of St. Augustine where he was awarded the "Professional Promise Award". Previously, he graduated magna cum laude with his Bachelor of Science in Exercise Science degree with an emphasis in Strength and Conditioning from Liberty University. He interned with the Naval Medical Center of San Diego specializing in vestibular rehabilitation of the tactical athlete as well as Duke Sports Medicine while assisting with the athletic development of collegiate athletes.
Don he has been a Certified Strength and Conditioning Specialist (CSCS) since 2008 from the National Strength and Conditioning Association (NSCA).  He is currently an instructor for Functional Movement Systems (FMS) and was most recently an Adjunct Professor of Strength and Conditioning at Liberty University and Master Instructor for Equinox Fitness Training Institute (EFTI). He has presented at the state and national levels on the synthesis of movement based rehabilitation and performance enhancement. He has competed in Powerlifting and Olympic Weightlifting.
Don volunteers with the SPORT Foundation assisting with sports medicine coverage to local high school athletic events within Pittsylvania County as an Emergency Responder.
Don and his family are delighted to join the community of Chatham VA!