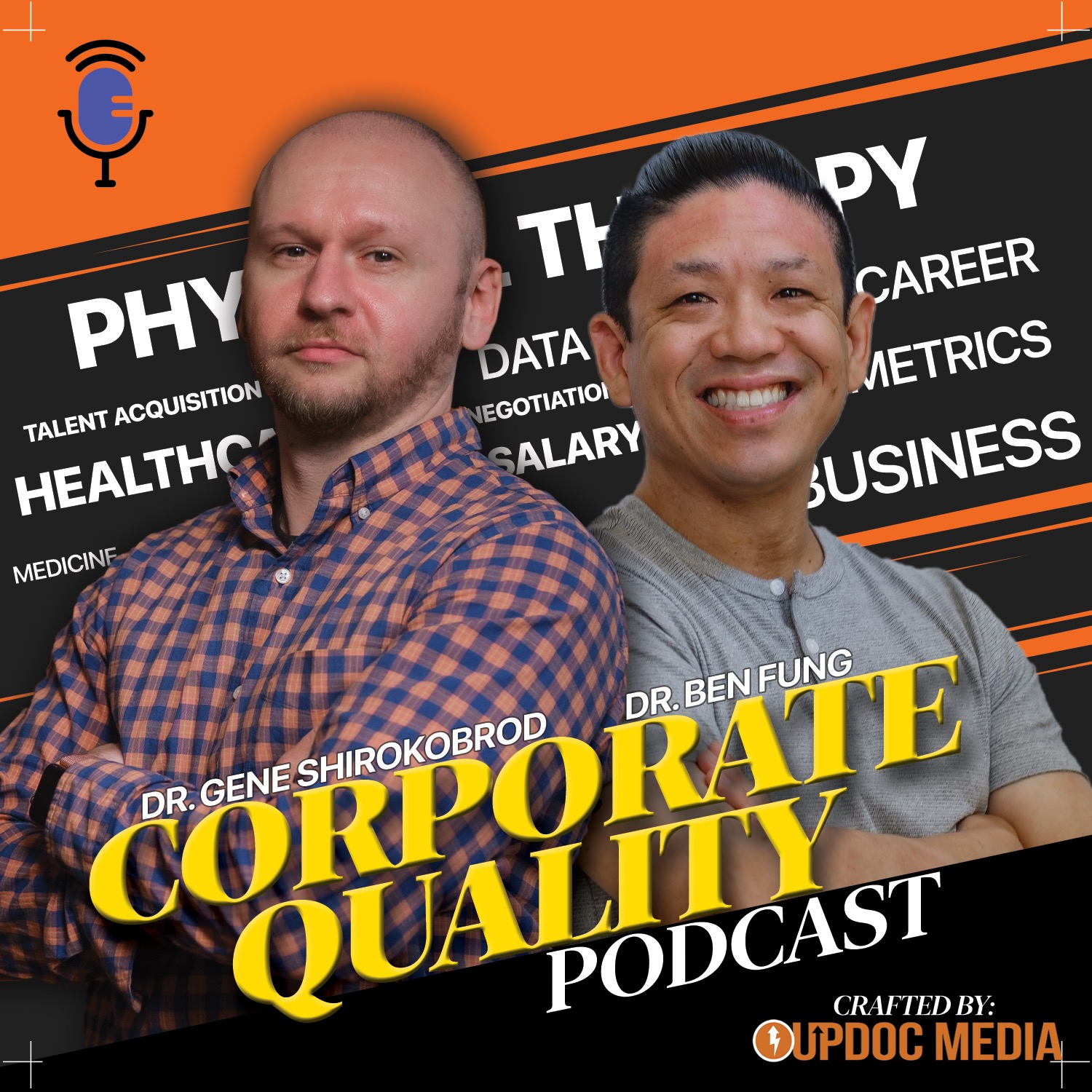 Episode 17: A Better Physical Therapy Business Growth Plan for 2023
Over the last few years we at UpDoc Media have gathered a tremendous amount of physical therapy and allied rehab therapy business data. Last year, was unique in many ways.
One of the biggest discoveries happened when we analyzed data from our upcoming employee engagement and retention platform HIYER. On this podcast, we begin to share that analysis with you in preparation to help your business growth unlike ever before.
Stop the Great Resignation in your organization!
Catch up on related burnout prevention and retention episodes:
Have a question you'd like answered on Corporate Quality Podcast?
We'd love to hear it! Submit your question to be answered on the next episode: