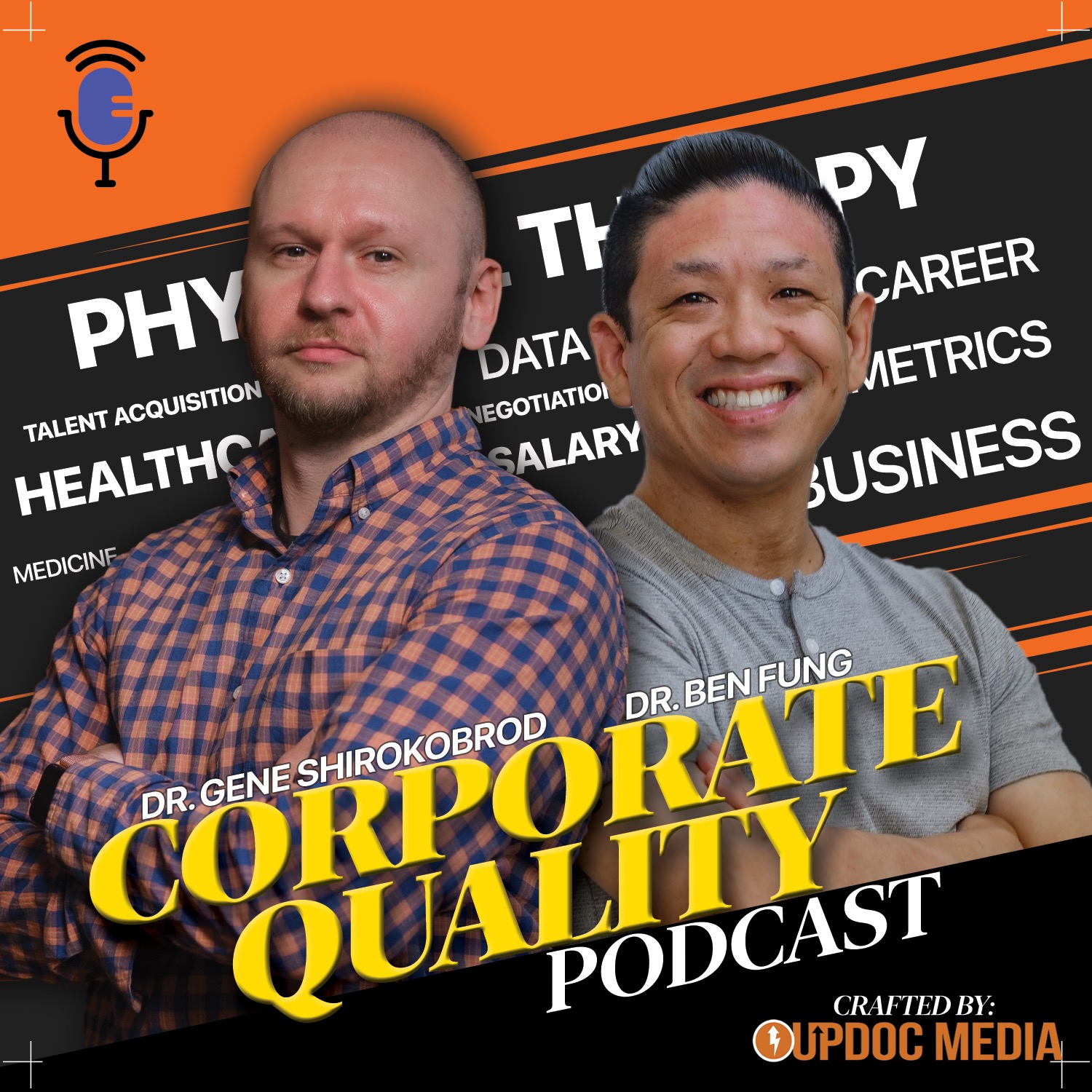 New Year, Same (Growing) Problem
If you are running a business, you need to see the updated physical therapy data sets for 2022 from UpDoc.
On the next few episodes, Dr. Ben Fung and Dr. Gene Shirokobrod will analyze data points from the UpDoc Industry Report (available for free www.updocmedia.com).
On this episode we touch on critical information from the recently released Talent Acquisition and Retention Report 2022.
Looking for our industry reports and surveys? Here are a few more recent items of interest.
2022 Job Market Pulse - Salary Norms and Trends Report
We've brought back the state-by-state analysis on this landmark edition, which includes cost of living vs. pay variance analysis — giving you insights as to if you are in a high pay, high cost of living environment... or, if you are in a low pay, low cost of living environment... OR, somewhere in between.
Practice Management Report – 2022 Moving Forward
If you're a clinic owner, director, rehab manager, executive, or company decision maker — this one is yours! Management colleagues added their thoughts as to what they reflected on as successful and desiring for improvement in 2021; and, their aspirations in 2022 moving forward.
Have a question you'd like answered on Corporate Quality Podcast?
We'd love to hear it! Submit your question to be answered on the next episode: