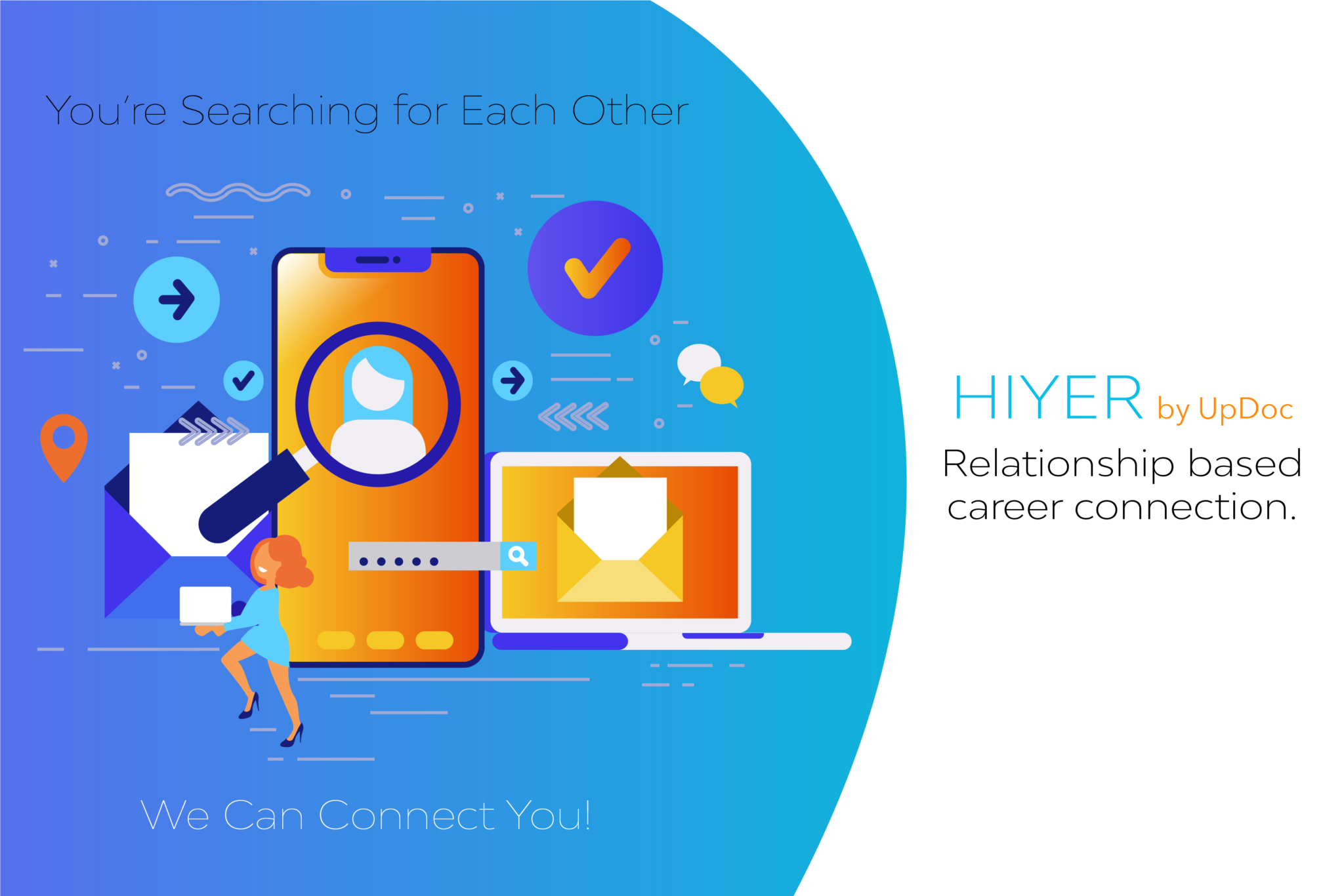 Introducing HIYER by UpDoc
The team at UpDoc Media & UpDoc Inc. are absolutely thrilled introduce our brand new career connection platform: HIYER.
You spend most of your life hours at work, you might as well enjoy it; working with people you like, fulfilling a mission you believe in. HIYER by UpDoc focuses on what many experts in the fields of Human Resources, Career Development, Human Capital, and Talent Acquisition consider to be predictive of career success: A relationship focused directive that drives personal & professional growth by aligning culture, value sets, financial interests, and career goals.
Through HIYER, we will help you make the best connection between employer-employee prospects. The challenge, expense, and opportunity loss of connecting talented individuals with well matched organizations are costly for both candidate and employer.
Hiyer makes the connection accessible, authentic, and meaningful for all parties involved.
---
 ↡SIGN UP TO LEARN MORE ABOUT HIYER ↡