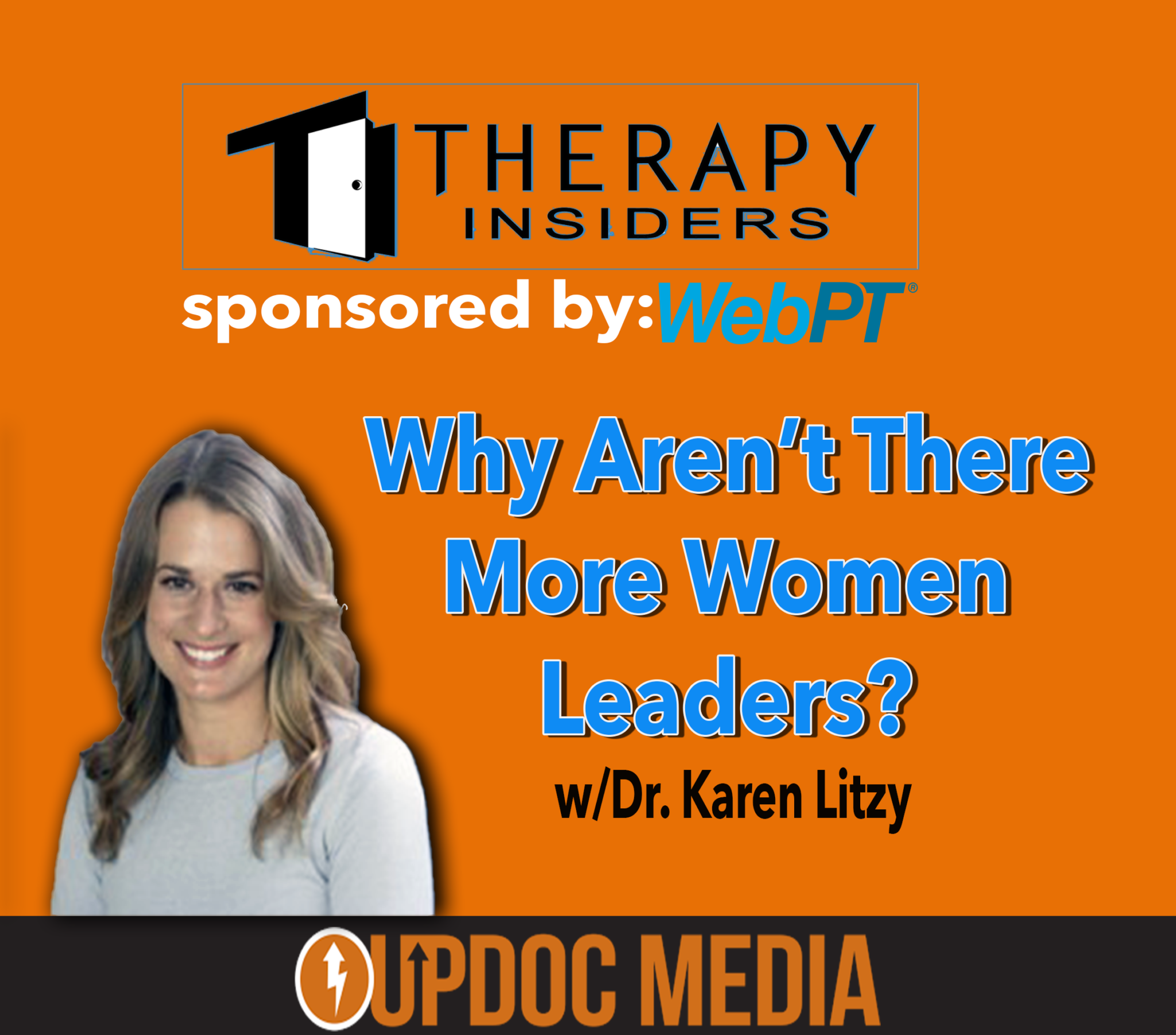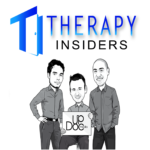 "We hark on evidence based and we hark on following data and data has shown that women are as good and in most cases better leaders than men but we are still entrenched in more traditional mindset of leadership."
In this episode, we discuss:
-Why are women not thought of as leaders in the physical therapy profession?
-Creative solutions for hiring the best fit for your company's culture
-Enhancing the female voice through amplification
-How to grow an audience with solid content and consistency
-Strategies to overcome imposter syndrome and how to foster an environment for vulnerability
-And so much more!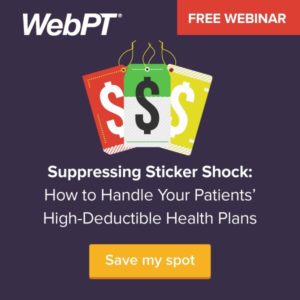 Therapy Insiders Podcast is proud to be sponsored by WebPT!
Have you had the deductible talk with a patient yet? Yea, chances are you have. It's a difficult conversation to navigate. Would you like to learn how to tackle it head on and improve the persons understanding in such a way that it helps everyone? Have you had issues collecting payments from patients with high-deductibles? Obviously, there are many issues with high-deductible insurance plans. Check out this FREE webinar, Suppressing Sticker Shock by Heidi Jannenga, President of WebPT and Nancy Ham, CEO of WebPT! Heidi and Nancy address the aforementioned questions and help explain strategies to handle patients with high-deductible plans. You don't want to miss it!
Dr. Karen Litzy, PT, DPT, MS from http://podcast.healthywealthysmart.com/about-me/ 
Dr. Litzy is currently the owner of Karen Litzy Physical Therapy, PLLC, a concierge physical therapy practice in New York City, where she sees clients in their home, gym or office. Aside from
physical therapy clients she also sees clients for wellness training, surgical packages and golf fitness evaluations. She is on the board of directors for the non-profit Physical Therapy Business Alliance and part of the PT Day of Service team. Dr. Litzy consults with physical therapy colleagues on how to start and maintain a successful out of network physical therapy practice. http://karenlitzy.com/
Physical therapy is an ever evolving practice and for me, a personal journey. That's why I'm committed to staying at the forefront of the industry. Through continuing education and my practice, I work to enrich myself so I can impart to others the true value of physical therapy. My mission is to show people how physical therapy can improve their lives. This is what drives me to help my clients attain their own goals and for myself to build upon the work of those who have helped lead the way.