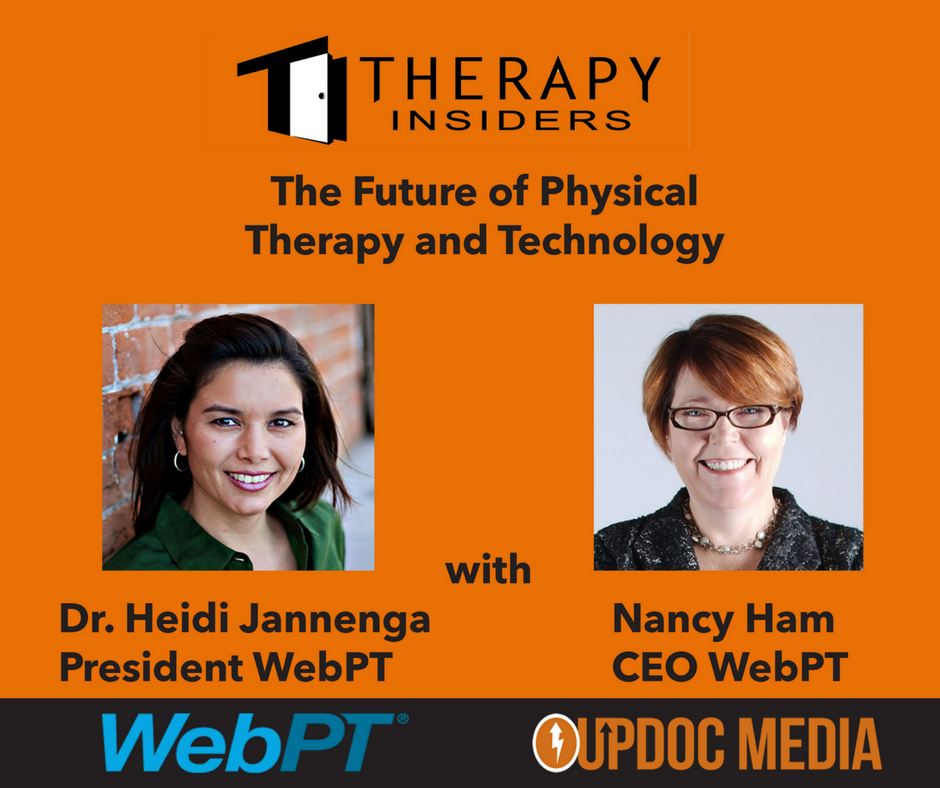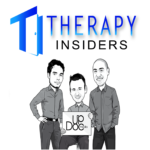 "A really successful culture is purposeful"

"We want to paint a picture of value"
"Too many companies lose their way when they get bigger"
"We enable them to punch above their weight"

"Telehealth will be something critical"

About Nancy and Heidi from www.webpt.com

Nancy Ham joined WebPT as CEO and a board member in 2016, bringing with her a wealth of experience in successfully establishing, developing, growing, and operating private and public healthcare information technology companies. As CEO, she focuses on developing innovative strategies to help guide the company through its next phase of growth.

Prior to joining WebPT, Nancy served as CEO of Healthagen Population Health Solutions, an Aetna company. There, she oversaw several tech businesses, including Medicity, the market leader in clinical data exchange and interoperability. Before that, Nancy was president, CEO, and a director of MedVentive (later acquired by McKesson), a provider of performance analytics that enabled ACOs and payers to manage cost, efficiency, and quality. Her experience also includes executive roles at Sentillion, ProxyMed, Healtheon/WebMD, and ActaMed Corporation. She also spent five years in leveraged finance at GE Capital.

Named by HealthData Management as one of Health IT's 25 Most Powerful Women Thought Leaders in 2016, Nancy holds a bachelor's degree in economics from Duke University and a master's in International Business Studies (MIBS) from the University of South Carolina. In her free time, she enjoys traveling the world, mountain biking, and being outdoors—no matter the season.

As president and co-founder, Heidi leads WebPT's product vision, company culture, and branding efforts, while advocating for the physical therapy profession on a national scale. She co-founded WebPT after recognizing the need for a more sophisticated industry-specific EMR platform and has since guided the company through exponential growth, while garnering national recognition. Heidi brings with her more than 15 years of experience as a physical therapist and multi-clinic site director as well as a passion for healthcare innovation, entrepreneurship, and leadership.

An active member of the sports and private practice sections of the APTA, Heidi advocates for independent rehab therapy businesses, speaks as a subject-matter expert at industry conferences and events, and participates in local and national technology, entrepreneurship, and women-in-leadership seminars. In 2014, Heidi was appointed to the PT-PAC Board of Trustees. She also serves as a mentor to physical therapy students and local entrepreneurs and leverages her platform to promote the importance of diversity, company culture, and overall business acumen for private practice rehab therapy professionals.

Heidi was a collegiate basketball player at the University of California, Davis, and remains a lifelong fan of the Aggies. She graduated with a bachelor's degree in biological sciences and exercise physiology, went on to earn her master's degree in physical therapy at the Institute of Physical Therapy in St. Augustine, Florida, and obtained her doctorate of physical therapy through Evidence in Motion. When she's not enjoying time with her daughter Ava, Heidi is perfecting her Spanish, practicing yoga, or hiking one of her favorite Phoenix trails.