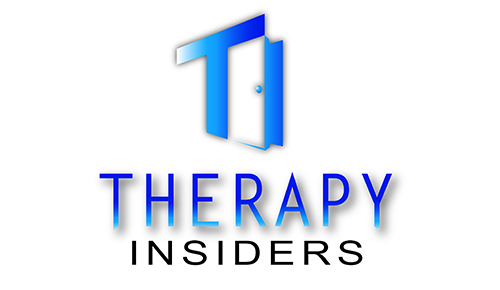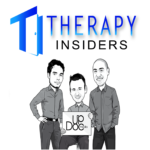 "Coming together is the beginning. Keeping together is progress. Working together is success." ― Henry Ford
Typically I would write up a blog post to go along with the latest podcast (which is below). However, for this podcast I won't be doing that. Why? Because I don't have to, thats why! Someone has already written a very detailed and well thought out post about what is wrong with the current state of healthcare and how to fix it. That someone is Dr. Ben Fung, our guest on this weeks episode of Therapy Insiders podcast. You can find his post, The Success Dilemma In Healthcare, which I strongly recommend you read here: Part 1, Part 2.
Here is a little snippet from the post:
Healthcare has spun out of control in so far that it is no longer a viable business model in and of itself. And trust me, that is HARD for me to say. I spent a lot of time, blood, sweat, tears, and money getting my degrees and training to be licensed to do what I do. I pay good money to maintain my license to have the privilege to provide care for others.

Still, it isn't enough. Honesty declares that the monster we've helped create by ALL the current practices we have participated in… has failed.

We, have failed.
Good stuff, right? So we used his blog post and the general decline of healthcare as a spring board for conversation in the podcast. Our goal? Figure out how to fix healthcare. Have a listen and see if you agree with our solution(s). Let us know in the comments and on twitter by tagging myself (@Therapyinsiders) and Dr. Ben Fung (@drbenfung). Then please leave us a review and comment on iTunes!
#Oliver
About our guest Dr. Ben Fung (from http://www.drbenfung.com/about.html):
Raised in San Diego, California – Dr. Ben Fung grew up skateboarding, snowboarding, and surfing. In his free time, he pursued musical instruments, was enthused by martial arts, and engaged in the endless exploration of "how the world works" as fueled by a tireless curiosity.  After graduating secondary school, young Benjamin was conferred degrees from the University of California, San Diego (UCSD) in Bioengineering (Bio-medical Engineering) and Psychology. Wishing to achieve a career which integrates the movement science, bio-physics, and medical applications with a compassionate understanding of the human experience, soul searching ensued.  The usual course was followed; from the initial excitement, to the mid-path frustration, to the final eureka moment.  The journey brought him from academic tutoring, to teaching secondary school, to seeking a professional music career, to bartending, to surf-bumming, all the way to the final goal – becoming a Physical Therapist.
Having himself been a patient of Physical Therapists in the past for a shattered ulna, sprained ankle, and a severe low back injury from snowboarding, the young Benjamin was encouraged by family, friends, and Physical Therapist co-workers to apply to graduate school for Physical Therapy. In 2009, the dream was realized and an Alpha Chi honor's doctorate in Physical Therapy was conferred to Doctor Ben Fung. In 2010, the American College of Sports Medicine was kind enough to publish and present Dr. Fung's thesis: Aerobic and Anaerobic Work During Kettlebell Exercise: A Pilot Study (ACSM Medicine and Science in Sports and Exercise, Volume 42:5 Supplement).
Dr. Ben Fung's professional journey has taken him from the world of hospitals, health conferences, corporate wellness & culture change, to rehabilitation director, private practitioner, consultant, teacher, mentor, and business man. Dr. Fung is happily married to a wonderful and lovely wife, and, a proud new father to his son, Nathan. They enjoy dates seeking local San Diego cuisine hot spots, walking through Balboa Park, Coronado Island, Disneyland, and casual strolls through local beach spots.