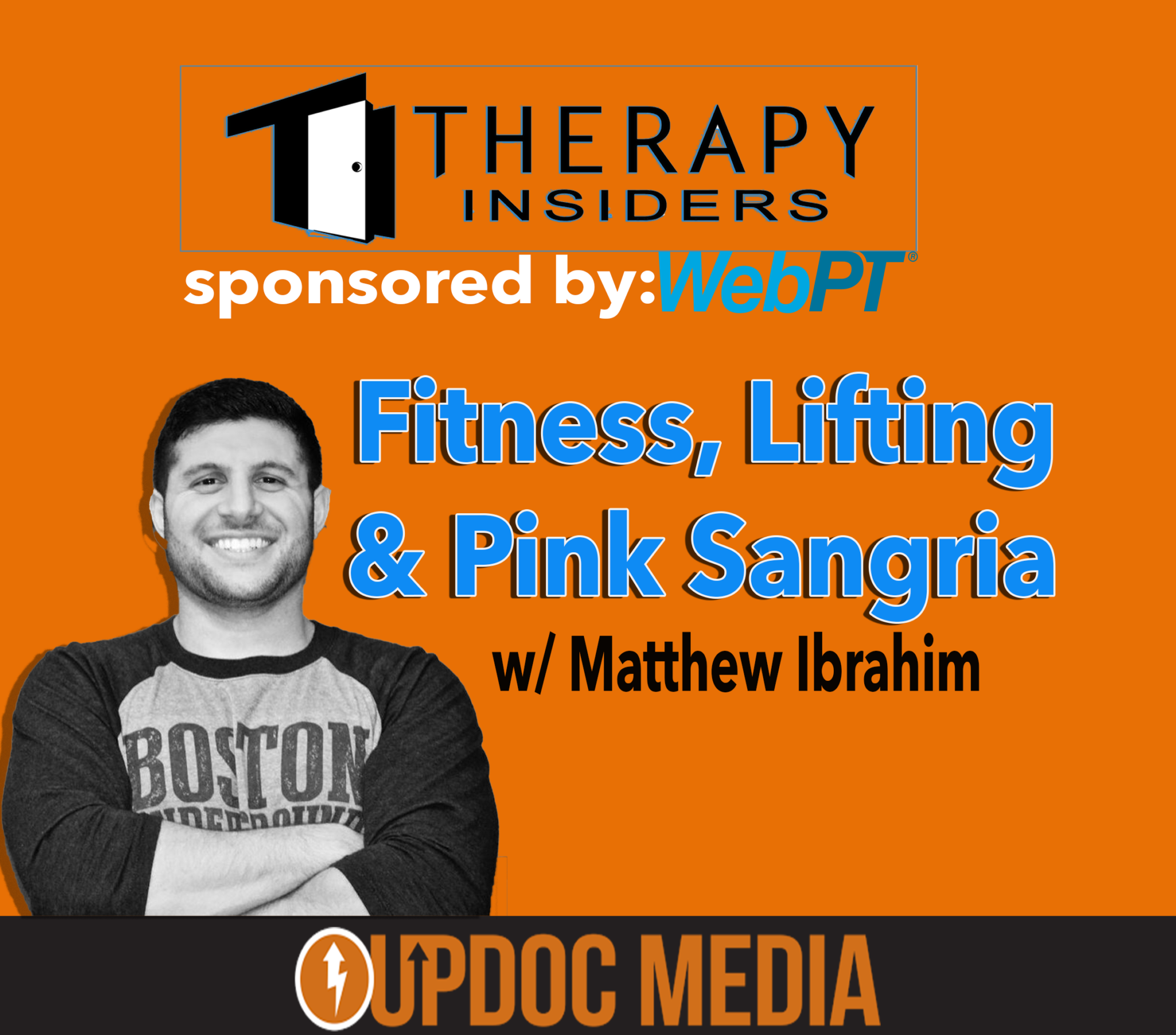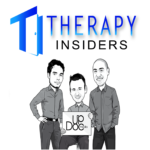 "Exercise is one of the only evidence based things thats good for everything."

"End of the day the clients success is the most important thing."

"This isn't a massage parlor."

"We are all here to help people."
Therapy Insiders Podcast is proud to be sponsored by WebPT!
Have you had the deductible talk with a patient yet? Yea, chances are you have. It's a difficult conversation to navigate. Would you like to learn how to tackle it head on and improve the persons understanding in such a way that it helps everyone? Have you had issues collecting payments from patients with high-deductibles? Obviously, there are many issues with high-deductible insurance plans. Check out this FREE webinar, Suppressing Sticker Shock by Heidi Jannenga, President of WebPT and Nancy Ham, CEO of WebPT! Heidi and Nancy address the aforementioned questions and help explain strategies to handle patients with high-deductible plans. You don't want to miss it!
About Matthew from https://www.matthew-ibrahim.com/about
PERSONAL MISSION
I consider myself a lifelong student of the field. In my decade of experience, I've had the privilege of working with thousands of clients and athletes in the private sector and in the team atmosphere. It has become my personal mission to help the fields of strength and conditioning and sports rehabilitation grow as much as possible through my coaching, my voice, and my content.
 My ultimate goal is to consistently provide simple information that is digestible to the masses. Intelligent movement, strength, and performance should be no secret—this information should be shared through the proper avenues to help promote physical strength development in training and to help reduce the rate of injury in performance. This is what drives me.
CAREER EXPERIENCE
Throughout my career, I've worked with members from professional organizations in the NHL, NBA, NFL, and MLB. Additionally, I've had the pleasure of working with the general population from all walks of life, including the likes of powerlifters, Olympic weightlifters, CrossFit athletes, marathon runners, and triathletes.
​
Working with healthy and injured athletes alike in both training and treatment, I've also been utilized regularly as a consultant with sports teams, collegiate athletic programs, and corporate companies. Most importantly, I view human connection, effective communication, and complete individualization as the most powerful coaching tools, regardless of service.
PROFESSIONAL DEVELOPMENT
I place a strong emphasis on personal growth and continued education, in order to better serve the individuals I work with. Primarily, I focus on a movement-based approach through progressive strength development and technical skill acquisition. I am a proud graduate of the University of Massachusetts Boston where I obtained my Bachelors of Science Degree in Exercise and Health Sciences, and the Cortiva Institute where I obtained my License in Manual Therapy.
​As someone who stresses the value of walking the walk alongside my athletes and clients, it's important for me to consistently work on my own physical preparation as well. My most recent athletic endeavors have taken place on the powerlifting platform with competition bests of 385 squat, 285 bench press, and 465 deadlift.
CONTRIBUTIONS TO THE FIELD
My work has been published and featured in Men's Fitness, STACK, The Personal Trainer Development Center, The CrossFit Journal, Juggernaut Training Systems, UpDoc Media, Sports Rehab Expert, Boston Magazine, and Breaking Muscle.
 As a public speaker, I have been provided with opportunities to present at EXOS at Google Headquarters, The Micheli Center, NEHRSA, along with several Strength & Conditioning facilities and Exercise Physiology/Doctor of Physical Therapy academic programs. The Hip Hinge 101 Workshop, which I co-teach alongside Dr. Zak Gabor, has been presented in Massachusetts, Connecticut, New Hampshire, New York, Rhode Island, Colorado, and Vermont.
Strength & Conditioning Coach, Boston Underground Strength Training

Licensed Manual Therapist, Boston Physical Therapy & Wellness

Provider, Clinical Athlete
FAVORITE QUOTE
"It is not the critic who counts; not the man who points out how the strong man stumbles, or where the doer of deeds could have done them better. The credit belongs to the man who is actually in the arena, whose face is marred by dust and sweat and blood; who strives valiantly; who errs, who comes short again and again, because there is no effort without error and shortcoming; but who does actually strive to do the deeds; who knows great enthusiasms, the great devotions; who spends himself in a worthy cause; who at the best knows in the end the triumph of high achievement, and who at the worst, if he fails, at least fails while daring greatly, so that his place shall never be with those cold and timid souls who neither know victory nor defeat."
—Theodore Roosevelt
UPCOMING WORKSHOPS
April 9, 2017 — Hip Hinge 101 Workshop — Spartan Fitness 360-CrossFit Thermopylae, Middletown, RI

April 29, 2017 — Hip Hinge 101 Workshop — Next Level Strength and Conditioning, Fairport, NY

May 27, 2017 — Hip Hinge 101 Workshop — Active Lab / Active Performance Chiropractic, Broomfield, CO

October 15, 2017 — Clinical Athlete Boston Workshop — Springfield College, Springfield, MA

October 22, 2017 — Hip Hinge 101 Workshop — CrossFit Threshold Training, Burlington, VT