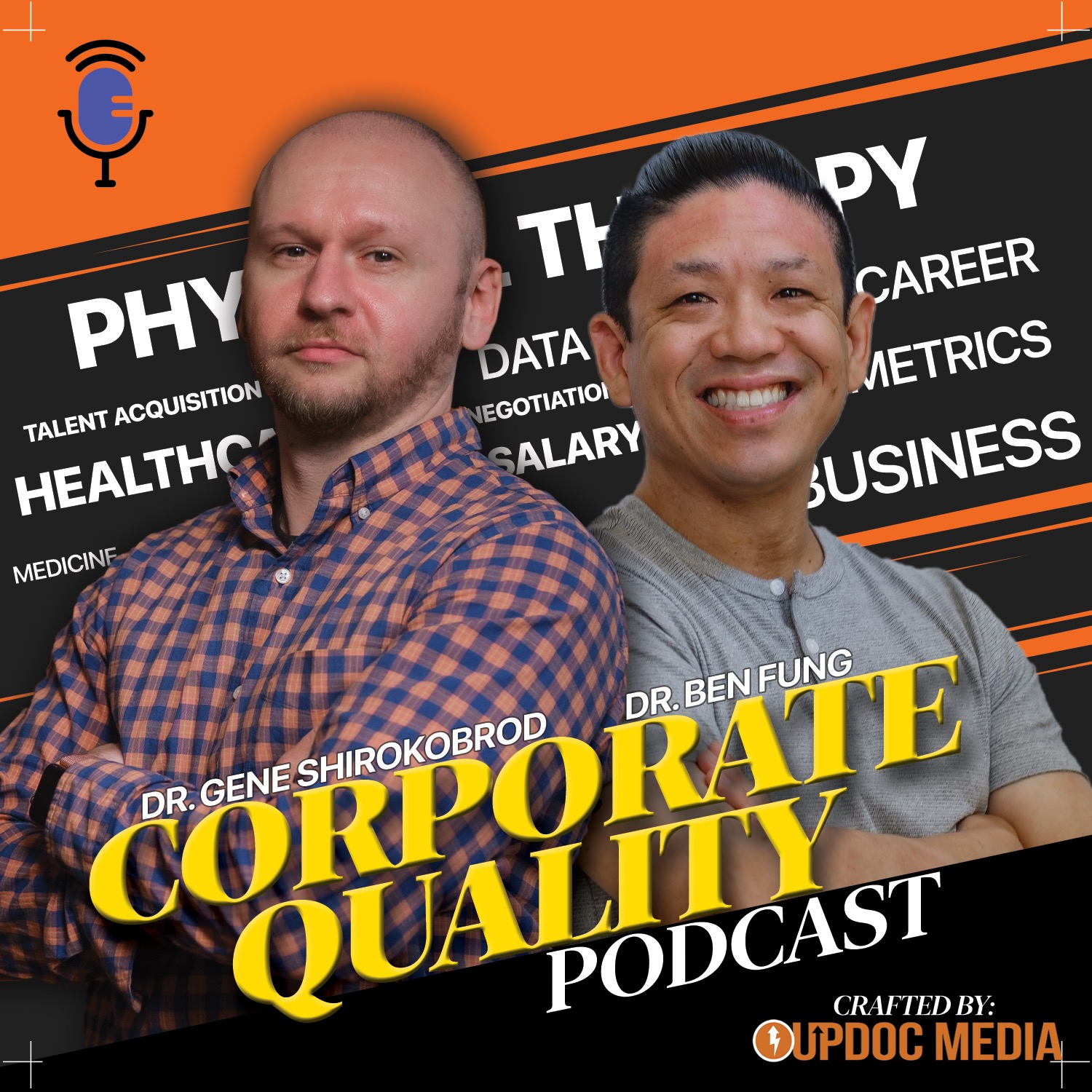 Episode 22 - Your Physical Therapy Employees Have Spoken! Are You Listening?
The UpDoc Media 2023 Talent Acquisition and Retention Report is out!
It's filled with critical data for both employees and employers. If you want to grow your business or find out if you are part of a business that cares about it's employees, this is the report for you. On this episode we start to breakdown critical data from the report.
Have a question you'd like answered on Corporate Quality Podcast?
We'd love to hear it! Submit your question to be answered on the next episode: