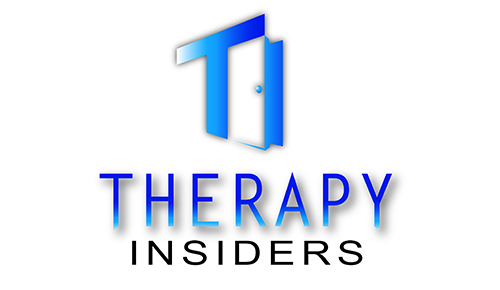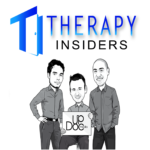 To know where you are going, you first have to know where you came from.
What does the future hold for the physical therapy profession?
One of the most hotly debated topics (and there are plenty lately) in the world of physical therapy is growth of the profession. This ranges from discussion on insurance reimbursement, best clinic practice, research etc… One unifying element from each of those discussions is that they all pertain to the future of physical therapy as dictated by various opinions of like hearted by not necessarily like minded individuals. To say that we (physical therapists) are all invested in the future of our profession would be at best optimistic and at worst naive and simply untrue. Every profession has people that work hard for a career which includes investment in driving their field forward. There are also those that are happy to be part of the profession and do what is necessary to remain in said field.
In this episode of Therapy Insiders, we are joined by Dr. Barton Bishop from Sport and Spine Rehab (www.SSRehab.com), to discuss our thoughts on the future of physical therapy. We delve into what may be holding us in neutral and how to put our profession into gear (I'm working hard for driving metaphors).
Have a listen and let us know your thoughts on what it will take to evolve physical therapy!
About Dr. Bishop from Sport and Spine Rehab website…
Dr. Barton N. Bishop, PT, DPT, SCS, TPI CGFI-MP2, CSCS
Board Certified Clinical Specialist in Sports Physical Therapy
Gold Level Instructor – TheraBand Academy
Titleist Performance Institute Certified Golf Fitness Instructor – Medical Professional Level 2
Certified Strength and Conditioning Specialists
Certified in Graston Technique
Chief Clinical Officer, Sport and Spine Rehab
Clinical Instructor of the Year (2007), Shenandoah University
BBishop@ssrehab.com
Dr. Bishop graduated from Creighton University in Omaha, NE, with a Doctor of Physical Therapy degree in 2003. His undergraduate work was also at Creighton, where he majored in Chemistry. While at Creighton, Dr. Bishop played Division I collegiate golf, and he has further studied the biomechanics of the golf swing and sports physical therapy. He has experience treating professional golfers, baseball players, soccer players, and elite college and high school athletes of all types.
In 2007, Dr. Bishop successfully passed the exam to become a Board Certified Specialist in Sports Physical Therapy by the American Board of Physical Therapy Specialties (SCS – ABPTS). He is one of the few in the region to earn this distinction, which demonstrates superior knowledge of diagnosis and treatment of athletes.
Dr. Bishop has been a Certified Strength and Conditioning Specialist from the National Strength and Conditioning Association (NSCA – CSCS) since 2003. He has been a Certified Thera-Band Instructor since 2009 and recently became a Certified Kinesio Taping Instructor. Both of these certifications make him a sought after instructor for international physical therapy conferences and continuing education seminars.
Dr. Bishop focuses his care on the rehabilitation of extremity and spine injuries and pain using activity and sport-specific techniques. Partially because of this, Dr. Bishop has been recognized by his peers as a Top Sports Medicine Expert in the Washingtonian Magazine.
In addition, Dr. Bishop has extensive experience lecturing to government and private agencies like the U.S. Food and Drug Administration, NASA, U.S. Senate, Team In Training, and the National MS Society regarding prevention and treatment of sports injuries, deskercise, carpal tunnel syndrome, low back pain, and knee pain. He has also been an invited presenter in international physical therapy conferences in the United States as well as many foreign countries including Russia, India, and Italy.
Further, research produced by the Sport and Spine Rehab Clinical Research Foundation, under the supervision of Dr. Bishop, has been published in multiple Peer Reviewed Journals including The Journal of Manipulative and Physiological Therapeutics, Clinical Chiropractic, and Topics in Integrated Health Care.
Dr. Bishop is also a Certified Clinical Instructor from the American Physical Therapy Association and serves as a Clinical Instructor to students from the University of Maryland, Shenandoah University, and the University of South Carolina. Recently, Dr. Bishop was named the Clinical Instructor of the Year for Shenandoah University.
As Chief Clinical Officer of Sport and Spine Rehab, he is responsible for ensuring clinical quality and service excellence is provided at world-class levels in all of our clinics. In 2007, Sport and Spine Rehab was the first multi-location practice in the country that was recognized by the National Committee on Quality Assurance's Back Pain Recognition Program (BPRP). In 2008, SSR practices were the first privately run Performance Health Centers of Excellence in the US. In 2009, DrScore.com, the nation's largest online patient satisfaction database, named SSR "America's Most Loved Practices" as the top seven doctors in the country in patient satisfaction. In 2011 and 2012, SSR was named to the Inc 500/5000 list as one of the fastest growing private US companies. In 2012, SSR's CEO, Dr. Jay Greenstein, was recognized by SmartCEO Magazine by winning their 2012 Technology Implementer Award.
Dr. Bishop takes an active role in the community performing numerous community service events with groups like the Avon Walk for Breast Cancer, Team-in-Training, Back on My Feet, and DC Scores. In 2012, he became a part of the Host Committee for DC Scores Cup, the largest single fundraiser for the DC Scores charity.
Dr. Bishop is licensed to practice physical therapy in the state of Maryland by the Department of Health and Mental Hygiene, in the Commonwealth of Virginia by the Department of Health Professions, and in the District of Columbia by the Department of Health.
Dr. Bishop lives with his wife, Alla, daughter, Katerina, and son, Alexander, in Rockville, MD, where she is a senior manager and consultant for Deloitte.
Dr. Bishop enjoys playing golf and soccer, watching his Nebraska Cornhuskers on TV, and traveling all over the world with his family.