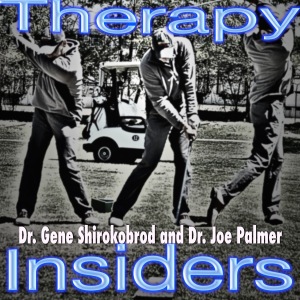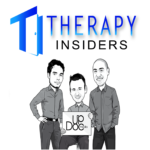 In this episode of the Therapy Insiders podcast, Dr Gene Shirokobrod and Dr. Joe Palmer interview Xiaoxu Kang, CEO of Rehabtics. Xiaoxu describes the benefits of their new technology for patient compliance and participation in HEP and eventual growth of revenue stream for clinicians.
From Rehabtics:
Rehabtics (www.rehabtics.com) is a healthcare IT company in Baltimore, MD.
Rehabtics uses scalable online platforms and modern human motion tracking
technologies to improve patients' compliance, increase caregivers'
efficiency, and help extend the reach of physical therapy services into
each patient's home and make it available 24/7.
Using Rehabtics' technology, caregivers are able to prescribe rehab
exercises online, monitor patients' progress and give feedback remotely.
Patients are able to rehab by playing customized motion-controlled video
games. Their performance such as range of motions and compensation
movements are tracked and logged in real time, which can be reviewed
further by their caregivers online. The system can give patients automatic
feedback and correction when patients do compensation movements. For
home-bound patients, caregivers are able to conduct video calls with
patients remotely with Rehabtics built-in video conferencing functions.
Rehabtics systems can enable caregivers to extend their rehabilitation
services into many other places such as schools and assisted living
centers, besides the homes of a large patient population. Caregivers, with
the support of Rehabtics systems, can now offer post-insurance-coverage
care and remote monitoring services to patients. Patients will stay
connected with their caregivers all the time, motivating them to rehab
better and faster.
Below is the contact info for anyone who is interested to learn more about
Rehabtics:
Email: info@rehabtics.com
Phone: 443-451-7269
Website: www.rehabtics.com
Twitter: @Rehabtics
Address: 1101 East 33rd Street, Suite B300, Baltimore, MD, 21218