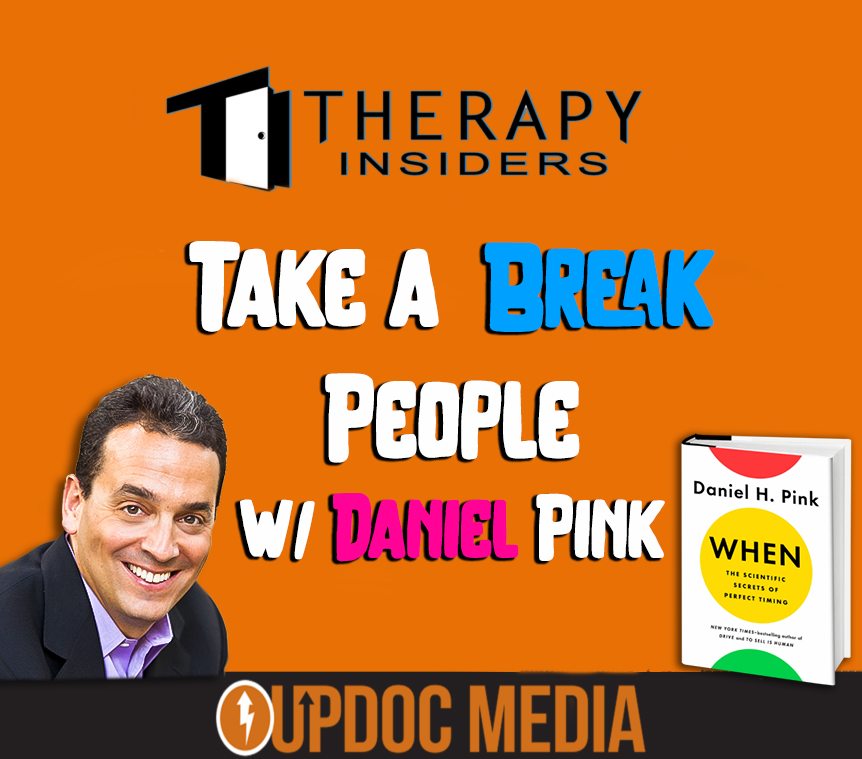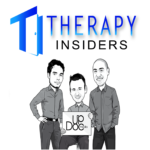 What is YOUR ideal day?
Time to reconsider When to do things.
You wake up. Get out of bed. Get dressed. Brush your teeth. Maybe eat some breakfast. Maybe drink some coffee. Then off to work. How much of your day is optimized vs reacted to?
Have you considered–What is an optimal day for YOU?
What if you could take breaks to drastically improve performance at work?
What if you knew when to do creative work vs drudge work?
What if you had a better handle of how to maximize your day?
Timing is everything.
Learn why!
That's precisely what Daniel Pink breaks down in his new book
When: The Scientific Secrets of Perfect Timing
On this podcast Dan explains the background of his research for the book as well as some details on what makes an effective day. 
Want to read the book? Grab it on Amazon HERE! (we do not make any money on this)
About Dan Pink from: https://www.danpink.com
Short Bio:
Daniel H. Pink is the author of six provocative books — including his newest, When: The Scientific Secrets of Perfect Timing. His other books include the long-running New York Times bestseller A Whole New Mind and the #1 New York Times bestsellers Drive and To Sell is Human. His books have won multiple awards and have been translated into 37 languages. He lives in Washington, DC, with his wife and their three children.
Long Bio:
Daniel H. Pink is the author of several provocative, bestselling books about business, work, and behavior.
His books include:
When: The Scientific Secrets of Perfect Timing unlocks the scientific secrets to good timing to help you flourish at work, at school, and at home.
To Sell is Human: The Surprising Truth About Moving Others, which uses social science to offer a fresh look at the art and science of sales. To Sell is Human was a #1 bestseller on the New York Times, Wall Street Journal, and Washington Post lists and is being translated into 31 languages. More than a dozen outlets, from Amazon.com to The Washington Post, selected it as one of the best books of the year. It also won the American Marketing Association's Berry Book Prize as the year's best book on marketing.
Drive: The Surprising Truth About What Motivates Us, which draws on 50 years of behavioral science to overturn the conventional wisdom about human motivation. Along with being a Wall Street Journal, Boston Globe, Los Angeles Times, San Francisco Chronicle, and Publishers Weeklybestseller, Drive spent 159 weeks on the New York Times  bestseller lists. A national bestseller in Japan and the United Kingdom, the book has been translated into 35 languages.
A Whole New Mind: Why Right-Brainers Will Rule the Future, which charts the rise of right-brain thinking in modern economies and describes the six abilities individuals and organizations must master in an outsourced, automated age. A Whole New Mind was on the New York Times bestseller lists for 96 weeks over four years. It has been a Freshman Read at several U.S. colleges and universities. In 2008, Oprah Winfrey gave away 4,500 copies of the book to Stanford University's graduating class when she was the school's commencement speaker.
The Adventures of Johnny Bunko: The Last Career Guide You'll Ever Need, the first American business book in the Japanese comic format known as manga and the only graphic novel ever to become a BusinessWeek bestseller. Illustrated by award-winning artist Rob Ten Pas, The Adventures of Johnny Bunko was named an American Library Association best graphic novel for teens
Free Agent Nation: The Future of Working for Yourself, a Washington Post bestseller that Publishers Weekly says "has become a cornerstone of employee-management relations." In 2013, the U.S. Department of Labor and the Library of Congress selected Free Agent Nation as one of 100 Books That Shaped Work in America.
Pink was host and co-executive producer of "Crowd Control," a television series about human behavior on the National Geographic Channel. He also appears frequently on NPR's Hidden Brain, the PBS NewsHour, and other TV and radio networks in the US and abroad.
He has been a contributing editor at Fast Company and Wired as well as a business columnist for The Sunday Telegraph. His articles and essays have also appeared in The New York Times, Harvard Business Review, The New Republic, Slate, and other publications. In 2007, he was a Japan Society Media fellow in Tokyo, where he studied the country's massive comic industry.
For the last six years, London-based Thinkers 50 named him, alongside Michael Porter and Clayton Christensen, as one of the top 15 business thinkers in the world.
Pink's TED Talk on the science of motivation is one of the 10 most-watched TED Talks of all time, with more than 19 million views. His RSA Animate video about the ideas in his book, Drive, has collected more than 14 million views.
He currently serves on the advisory boards of RiseSmart, Betterment Institutional, Heleo, and Hubspot.
Before venturing out on his own 20 years ago, Dan worked in several positions in politics and government, including serving from 1995 to 1997 as chief speechwriter to Vice President Al Gore.
He received a BA from Northwestern University, where he was a Truman Scholar and was elected to Phi Beta Kappa, and a JD from Yale Law School. He has also received honorary doctorates from Georgetown University, the Pratt Institute, the Ringling College of Art and Design, and Westfield State University.
Pink and his wife live in Washington, DC. They have three children — a college junior, a college freshman, and a high school freshman.