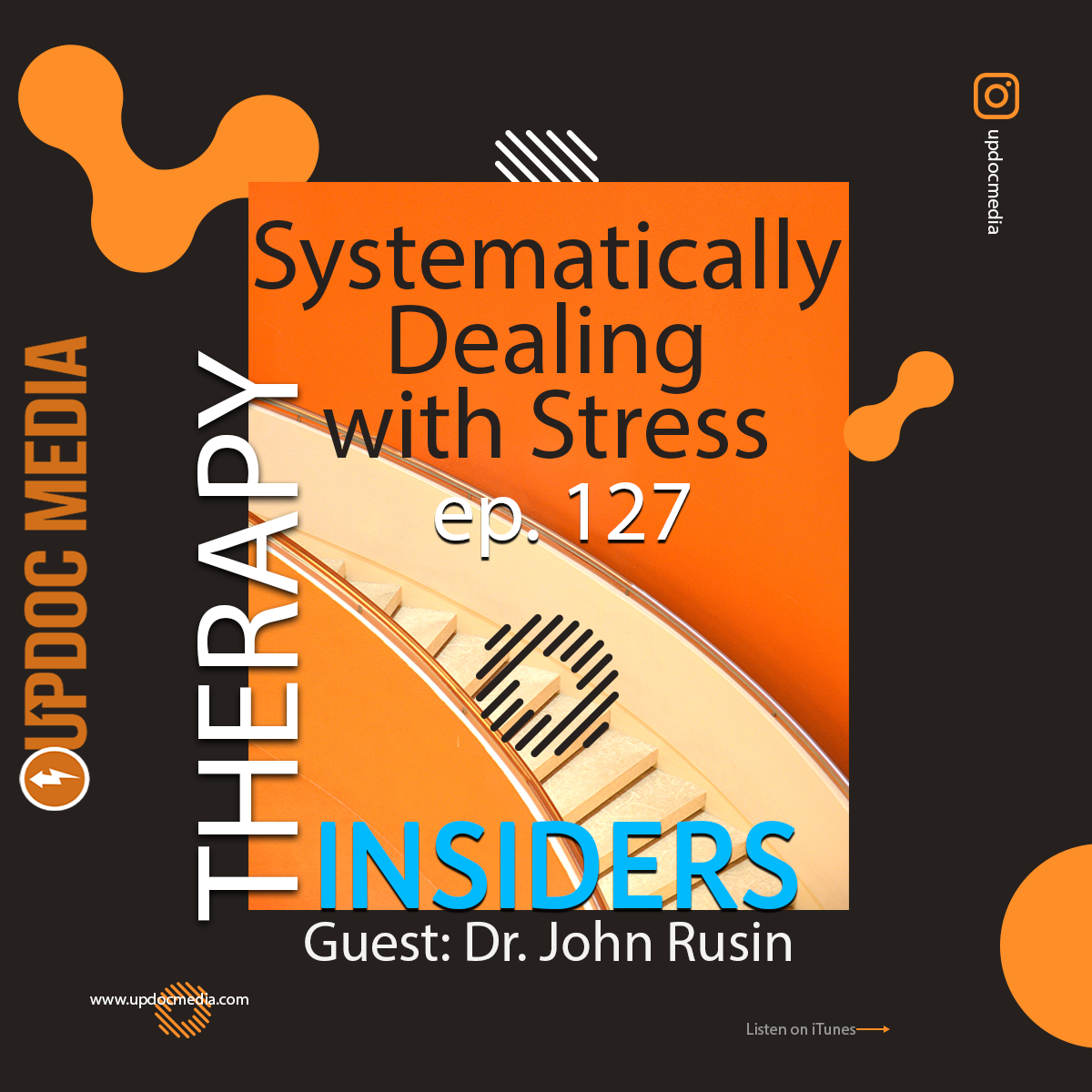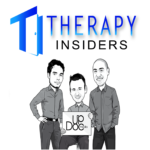 Stress is a natural part of life. It's neither good or bad. It simply is.
Too much or too little stress can veer into good or bad.
In particular, too much stress can become a serious health issue. We all experience stress and yet some of us are better than others at dealing with it.
Even more so, at channeling it into high productivity. How is that done? Through internal systems.
On this episode of Therapy Insiders podcast, we, along with Dr. John Rusin, go over our stress management systemization strategies.
As physical therapists and as business owners we have unique insights into stress. We help people as clinicians and we help our teams as business owners. At the same time, we have to keep our stress level at an optimal level in order to perform at the needed level.
Let's go over our approach to dealing with stress.
Tune in!
More about John from https://drjohnrusin.com
DR. JOHN RUSIN
Dr. John Rusin is one of the fitness and sports performance industry's leading experts in the pain-free performance training model that blends the world of strength and conditioning with clinical movement based diagnostic medicine to provide the ultimate results based methods, programming and practice for an impressively diverse demographic of elite athletes and general fitness clients.
His innovative vision for the future of elite level sports performance physical therapy and injury prevention based training protocols are highlighted by the synergy of high-performance strength and hypertrophy programming with a cutting-edge, pain-free training methodologies, are revolutionizing the way his athletes and clients look, feel, function and perform.
With more than a decade of elite-level training experience and advanced degrees in both exercise science and physical therapy, Dr. Rusin has developed performance, regeneration, and aesthetics programs for some of the world's best strength, power, and endurance athletes. Dr. Rusin's present and past client list include MLB All-Stars, NFL All-Pros, Olympic Gold, Bronze and Silver Medalists, World-Record-Holding Powerlifters, Elite Bodybuilders and Figure Competitors, All-World IronMan Triathletes, and top professional athletes from eight of the major American professional sports leagues.
Dr. Rusin is an internationally recognized strength coach, speaker, and writer, whose work has been popularized throughout the sports performance and fitness industries in some of the most prestigious media outlets in our industry such as Men's Fitness, Men's Health, Testosterone Nation, Bodybuilding.com, Stack Magazine, and Muscle & Strength, to name a few. His innovative pain-free performance training systems have been taught to thousands of personal trainers, strength coaches and rehabilitation professionals from across the world.
Dr. Rusin is the owner of John Rusin Fitness Systems, an online fitness platform geared toward synergizing the best of high-performance training and intelligently designed pain-free training programming to elite level athletes and general fitness clients across the world. Dr. Rusin's website, DrJohnRusin.com, continues to grow and gain the reputation across the fitness industry as a go-to resource for strength coaches, personal trainers, and rehabilitation professionals with it's science backed and gym tested articles, videos and programming.
In addition to Dr. Rusin's work in sports performance and physical training, he is also is the owner of Dr. John Rusin Consulting, an in-person and remote based advanced coaching and consulting service that has been used with some of the most polarizing names in fitness, along with the top brands and facilities in the industry. Dr. Rusin's systems, methods and techniques have been battle tested with impressively diverse athletic population whose focus is training and performing at a world class level while minimizing risks of injuries and creating career longevity to any sport or activity.
For more about Dr. John Rusin and his work, stay current with his social media: Facebook Page, YouTube, and Instagram