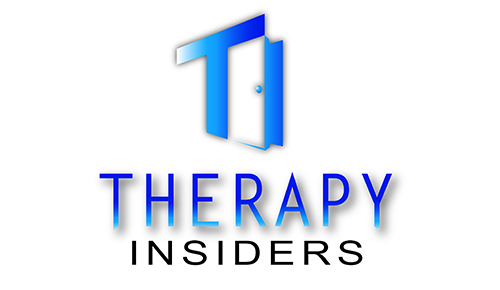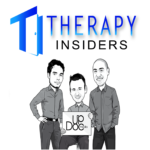 "I swear I've seen a lot of stuff in my life. But that was awesome"
-Tommy Boy
In this episode of Therapy Insiders podcast, we are joined by renowned physical therapist and pelvic floor specialist Julie Wiebe. We cover various topics including proper breathing, rib cage movement, pelvic floor and Tommy Boy quotes! There is so much awesome information discussed that you will need to actually pull over and take notes…yes its that good (don't drive and write).
Please leave us a review on iTunes (click the link…CLICK IT)…https://itunes.apple.com/us/podcast/therapy-insiders-podcast/id609009250?mt=2
About Julie (from her website https://www.juliewiebept.com)
Julie Wiebe, BSc, MPT has over eighteen years of clinical experience in both Sports Medicine and Women's Health. Her passion is to revolutionize the way women recover from injuries and pregnancy and return to high levels of fitness and their chosen sport . She pursues this through innovative education, rehabilitation, and return to fitness programs that promote diaphragm and pelvic floor integration into core strengthening and manual therapy programs. Julie has been an invited speaker at clinics, academic institutions, hospitals, professional organizations and the APTA Combined Sections Meeting.
She shares her evidence-based approach internationally with other rehabilitation and fitness professionals through live continuing education programs, online courses, and professional mentoring. Her diaphragm/pelvic floor integration approach has been successfully incorporated by practitioners into a variety of patient populations including sports medicine, orthopedics, women's health, pediatrics and adult neuro.
Julie maintains a clinical practice in Los Angeles and shares her approach for post pregnancy and pelvic health recovery and return to fitness with women worldwide through online courses and DVDs.
When not trying to change the world one pelvic floor at a time, Julie is happy to focus on her other passions: being mom to the Z's (Zoe and Zack), and wife to David.
Follow it all on twitter @juliewiebept. Join the conversation with Julie on Facebook. Get your questions answered by Julie and find more content on You Tube.
Want to book Julie for an onsite or online lecture, inservice or course? Please contact admin@juliewiebept.com
Contact Julie at julie@juliewiebept.com (Julie's clinical practice is in the Los Angeles area)
Online Courses For Pros
Pelvic Floor Piston: Foundation for Fitness (step-by-step for women) this is what Maureen has.
Available online or as a DVD
Live Course Future Dates: