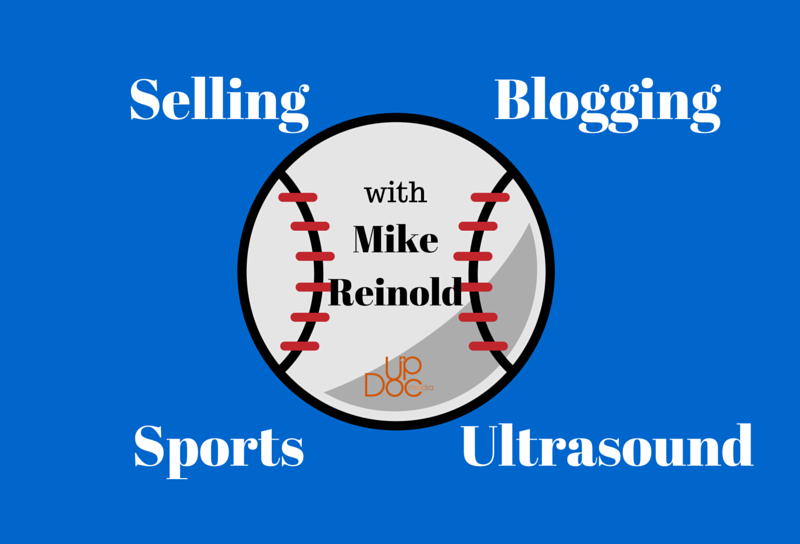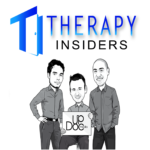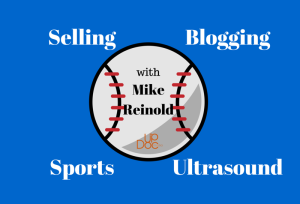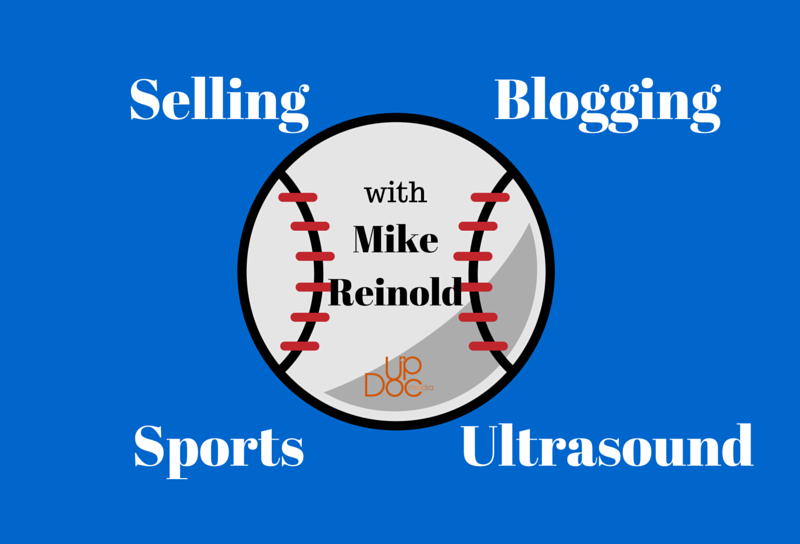 When your guest utters a phrase such as "I probably shouldn't share this…" you know its going to be a good podcast. Well, our guest, Mike Reinold, did just that. He then proceeded to share his insight on professional growth, selling via email and running a cash PT business. Then, Mike dropped some interesting perspective on….ultrasound. Yes, that ultrasound. Want to know what Mike said? Yes, you do! Hit play and let us know what you think!
Therapy Insiders is sponsored by WebPT: The ultimate EMR for physical therapists. Want to know why they are the ultimate? Want to learn more about ICD-10? Yes, yes you do! Check out WebPT.com/podcast and find out the latest information about ICD-10 and much more. Want a free demo? Of course you do! Give them a call at 866-221-1870!
About Mike from (www.mikereinold.com)
Michael M. Reinold, PT, DPT, SCS, ATC, CSCS is considered a world-renowned leader in the field of sports medicine, rehabilitation, fitness, and sports performance. As a physical therapist, athletic trainer, and certified strength and conditioning specialist, Mike uses his background in sport biomechanics, movement quality, muscles imbalances, and manual therapy to specialize in all aspects of human performance. He has worked extensively with a variety of professional athletes with emphasis on the care of throwing injuries in baseball players.
Mike is currently the co-founder and president of Champion Physical Therapy and Performance, a physical therapy and performance training facility just outside Boston in Waltham, MA.
Mike is also currently a consultant for the Chicago Cubs baseball club after having worked for Boston Red Sox for many years as Head Athletic Trainer and Physical Therapist. He was a member of the 2007 World Series Champion team and focused on keeping pitchers healthy and rehabilitating players back to peak performance. Mike redesigned the medical model throughout the major and minor league systems, developing a comprehensive program to proactively attend to imbalance, deficiencies, and poor movement patterns before injuries developed. He continues to consult with many teams and players around Major League Baseball.
Prior to the Red Sox, Mike was formerly the Facility Director of Champion Sports Medicine and the Coordinator of Rehabilitative Research & Clinical Education at the American Sports Medicine Institute in Birmingham, AL under the direction of legendary orthopedic surgeon Dr. James Andrews. He was involved in the rehabilitation of 1000's of athletes from all sports and levels of play. Mike helped develop many of the leading rehabilitation protocols and return to sports programs that are used around the world.
Mike also coordinated the rehabilitative research and education for the Massachusetts General Hospital, Department of Orthopedic Surgery, Division of Sports Medicine and the Sports Physical Therapy Department.
Mike has been featured in several local and national publications such as Sports Illustrated, The Sporting News, ESPN, Men's Health Magazine, Men's Fitness, Fast Company Magazine, Greatist, The Huffington Post, The Boston Globe, and The Boston Herald and has been recognized for his contributions to the field of sports medicine and performance as well as his programs from caring for overhead athletes. He was recently name one of the 100 Most Influential People in Health and Fitness.
Mike received his B.S. in physical therapy from Northeastern University and his Doctorate in physical therapy from the Massachusetts General Hospital Institute of Health Professions, both in Boston, MA. He is board certified clinical specialist in sports physical therapy by the American Board of Physical Therapy Specialties. He also graduated from the postprofessional sports physical therapy fellowship program of the American Sports Medicine Institute, in Birmingham, AL, under the direction of Kevin E. Wilk, PT, DPT, James R. Andrews, MD, and Glenn S. Fleisig, PhD.
In addition to his clinical work, he has made significant academic contributions in the form of laboratory research, biomechanical research, and clinical education, teaching thousands of individuals worldwide. Mike has published over 50 journal articles and book chapters in such prestigious publications such as AJSM and JOSPT. Mike serves on the International Advisory Board of the Journal of Bodywork and Movement Therapies and Physical Therapy in Sport, and the review boards of several other journals. He guest edited a special issue of JOSPT on articular cartilage and meniscal lesions of the knee and was also an associate editor of Sports Medicine and Performance Magazine.
In addition to his journal publications, Mike has also edited several books including The Athlete's Shoulder, Conditioning Programs for Baseball Pitchers, Preventative and Rehabilitative Exercises for the Upper Extremity, and Preventative and Rehabilitative Exercise for the Lower Extremity.
Mike has an educational website at MikeReinold.com where he shares his new research and clinical experience in articles read by thousands daily and is being translated into languages such as Spanish, Japanese, and Hungarian. His website has won numerous awards for it's content and quality. He has several critically acclaimed educational products teaching his approach to rehabilitation, sports medicine, fitness, and performance training.
Mike is also actively speaking at various seminars and national meetings including past presentations at the annual APTA, NATA, and ACSM conferences and an invited lectures at Harvard University, Massachusetts General, Iowa State University, the Professional Baseball Athletic Trainer Society, The Professional Baseball Team Physicians Society, and is a yearly presenter at the ASMI Injuries in Baseball Conference. He has served as a rehabilitation consultant and advisory board member for several companies such as Genzyme Biosurgery, TRX, AlterG, Empi, and Don Joy. He is active in his professional societies including the American Physical Therapy Association, National Athletic Trainers Association, National Strength and Conditioning Association, American Sports Medicine Fellowship Society, ICCUS Society, and the Major League Baseball Players Alumni Association.
Mike has been awarded the 2004 New Horizons award and the 2002 Excellence in Research award by the Sport Physical Therapy Section of the APTA.