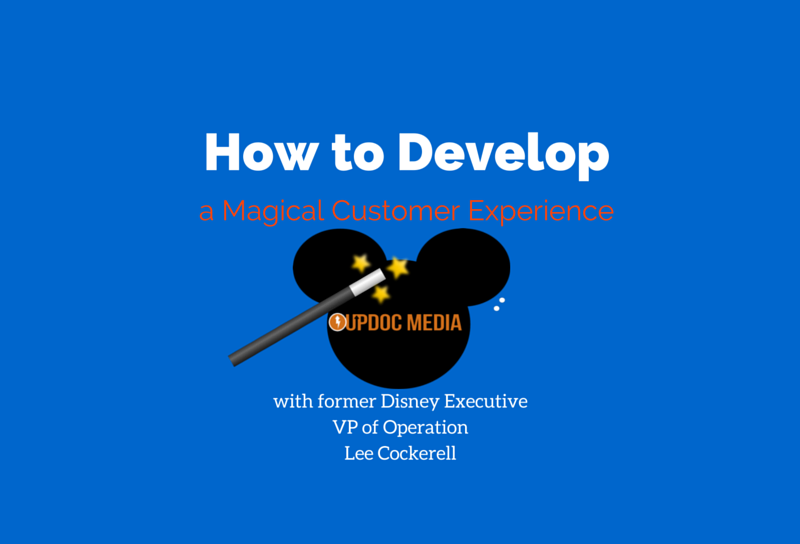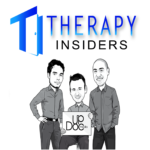 What does it take to create a magical experience? Let's take a step back. What does it take to create a good customer experience? If you can't answer that question–you are in serious trouble. More specifically your business is in serious trouble. Luckily for you, we were able to get Lee Cockerell, one of the world's leading experts on leadership and building a magical customer experience. Why is Lee so good at it? Probably has something to do with him working at Disney for a couple decades. Lee is a retired executive VP of Operations of Disney resorts responsible for developing some of their leadership programs still used today. Lee is also an accomplished writer with several books under his belt. In this episode he breaks down how Disney does it and how we all should do it–in building a magical customer experience. Spoiler alert–it has NOTHING to do with magic.
P.S…We also had a special guest co-host.
Therapy Insiders Podcast is proud to be sponsored by:
Therapy Insiders is sponsored by WebPT: The ultimate EMR for physical therapists. Not only does WebPT produce incredible EMR software, they also produce awesome content. Don't believe me? Check out www.webPT.com/payforperformance for an upcoming webinar on outcomes and why they are the future for physical therapy growth! Want a free demo? Of course you do! Give them a call at 866-221-1870!
about Lee from www.Leecockerell.com
Lee Cockerell is the former Executive Vice President of Operations for the Walt Disney World® Resort. "As the Senior Operating Executive for ten years Lee led a team of 40,000 Cast Members and was responsible for the operations of 20 resort hotels, 4 theme parks, 2 water parks, a shopping & entertainment village and the ESPN sports and recreation complex in addition to the ancillary operations which supported the number one vacation destination in the world."
One of Lee's major and lasting legacies was the creation of Disney Great Leader Strategies which was used to train and develop the 7000 leaders at Walt Disney World. Lee has held various executive positions in the hospitality and entertainment business with Hilton Hotels for 8 years and the Marriott Corporation for 17 years before joining Disney in 1990 to open the Disneyland Paris project.
Lee has served as Chairman of the Board of Heart of Florida United Way, the Board of Trustees for The Culinary Institute of America (CIA), the board of the Production and Operations Management Society and the board of Reptilia a Canadian attractions and entertainment company. In 2005 Governor Bush appointed Lee to the Governor's Commission on Volunteerism and Public Service for the state of Florida where he served as Chairman of the Board.
He is now dedicating his time to public speaking, authoring a book on leadership, management and service excellence titled, Creating Magic…10 Common Sense Leadership Strategies from a Life at Disney. which is now available in 13 languages and his latest book, The Customer Rules…The 39 Essential Rules for Delivering Sensational Service. Lee also performs leadership and service excellence workshops and consulting for organizations around the world as well as for the Disney Institute. Lee has received the following awards;
Golden Chain Award for Outstanding leadership and business performance from the Multi-Unit Foodservice Operations Association (MUFSO).
Silver Plate Award for Outstanding Operator in the foodservice industry from the International Foodservice Manufacturers Association (IFMA).
Excellence In Production Operations Management and Leadership (POMS) from the Productions and Operations.
Grandfather of the year from his three grandchildren, Jullian, Margot and Tristan.
Lee and his wife Priscilla live in Orlando Florida.
Lee's Books