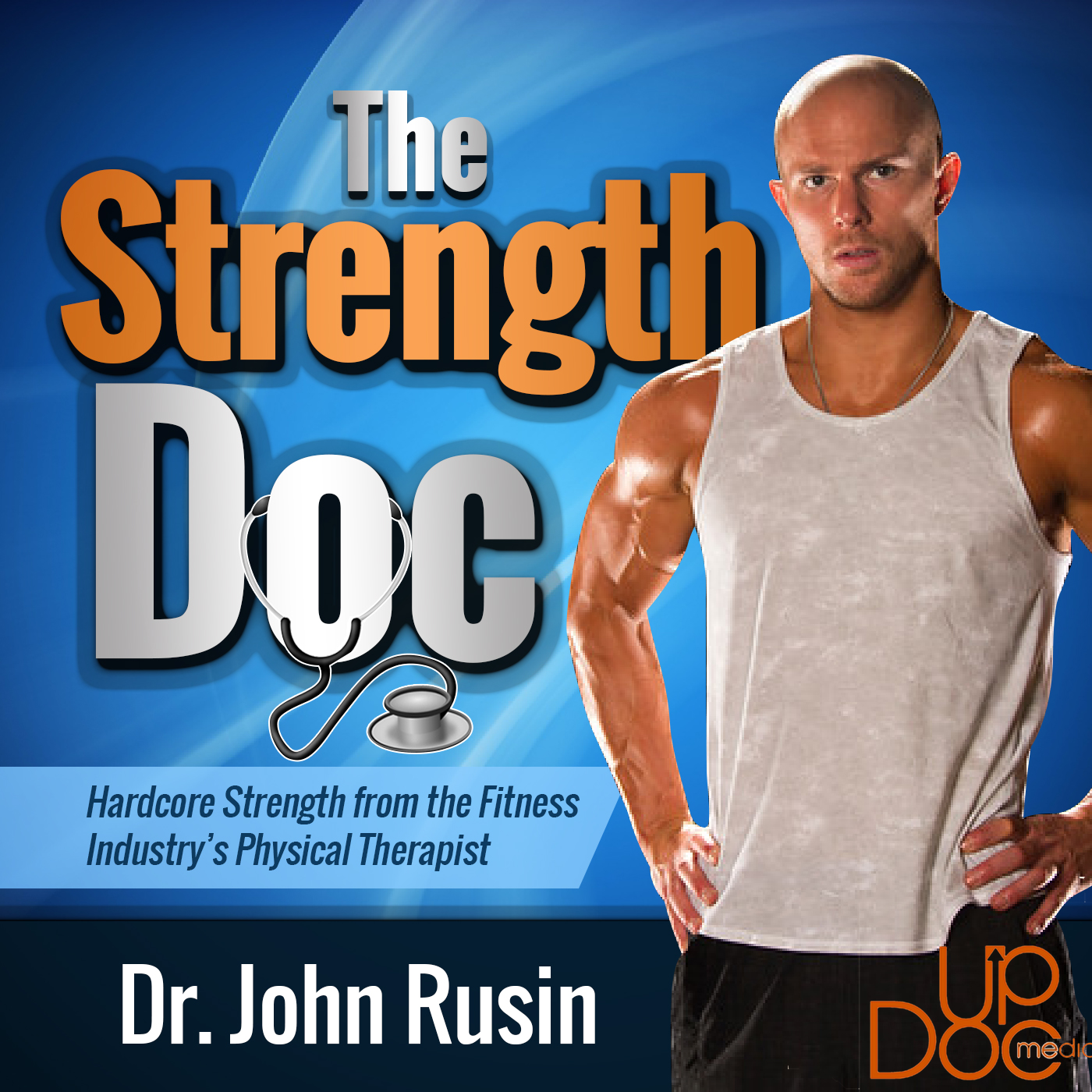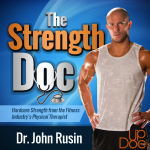 On this episode of Strength Doc Podcast,
Dr. John Rusin
is joined by Canadian physiotherapist Jason Shane to discuss physiotherapy, training, coaching and dry needling.
About Jason from http://www.shanephysiotherapy.ca/p/about-us.html
Jason Shane, MPT, B.A., Functional Dry Needling/IMS Certified, graduated with a Masters Degree in Physical Therapy from the University of British Columbia (UBC).  He has a special interest in orthopaedics and sports injury rehab by using a manual therapy and exercise-based approach to treatment.  He has additional training in Kinetacore Functional Dry Needling/IMS and Instrument Assisted Soft Tissue Mobilization(IASTM).
Jason believes in helping people get back to their pre-injury activities as soon as possible while minimizing their chance of re-injury.  He has experience working with individual from a variety of backgrounds including paramedics, RCMP, and athletes of all levels from recreational soccer players all the way to Olympic curlers. He has also worked as a physiotherapist for North Vancouver's Junior B hockey team.
Asides from sports injuries, he has a special interest in treating clients who have been in a motor vehicle accidents, workplace injuries, Anterior Cruciate Ligament (ACL) injuries and repairs, and lower back and shoulder injuries.  Jason is a believer in preventative rehabilitation.  To this end he was invited by the Windsor Soccer Academy in North Vancouver to present an on field ACL prevention program to their athletes.  He has also done a speaking engagement to dental professionals on how to extend their career by keeping injury free through proper posture and positioning.
One of his other pursuits is that of facilitating continuing education for health professionals.  He hosted the first KinetacoreTM Level 1 dry needling course in Vancouver and their Therapeutics and Level 2 courses. He has also hosted The Manual Therapist's Eclectic Approach to Soft Tissue Mobilization and The Eclectic Approach to Spinal Thrust Manipulation.  And, he speaks to the graduating class of physiotherapists at UBC annually on how to prepare for the written national exam.
He is a distributor of the the EDGE Tool, a high quality stainless steel tool for assisted soft tissue manipulation, the EDGEility Tool, a lower cost, high quality plastic tool for IASTM, and EDGE Mobility Bands, for enhancing mobility with compression wrapping and self mobilization from neck to foot.
In his free time enjoys spending time with his wife, daughter, and son, and hiking the local mountains with his German Sheppard Deja, snowshoeing at Mount Seymour, strength conditioning and running.
Publications:
Wilson, D, Van Vlack, T., Schievink, B., Doak, E., Shane, J., Dean, E.  (2013) Lifestyle Factors in Hypertension Drug Research: Systematic Analysis of Articles in a Leading Cochrane Report. International Journal of Hypertension. (In press)