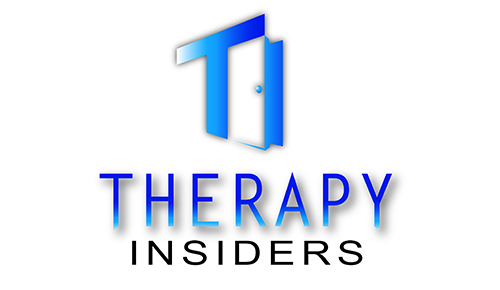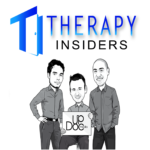 "Creating a better future
Requires creativity in the present."
― Matthew Goldfinger
In this episode of Therapy Insiders podcast, we are joined by new APTA president Sharon Dunn. We discuss what the APTA needs to do to support and grow members, how to innovate and the need to evolve to survive.
This episode of Therapy Insiders is sponsored by WebPT: The ultimate EMR for physical therapists. Want to know why they are the ultimate? Check them out at WebPT.com/podcast and find out for yourself (seriously its more fun that way). Want a free demo? Of course you do! Give them a call at 866-221-1870!
About Sharon (Source here)
President
Sharon L. Dunn, PT, PhD, OCS
Shreveport, LA
Term Expires: 2018
sharondunn@apta.org
Sharon is Associate Professor and Chair of the PT program at LSUHSC in Shreveport Louisiana, where she teaches musculoskeletal content and professional issues.  She has a PhD in cellular biology & anatomy and carries out basic and clinical research which includes topics such as osteoarthritis and coping mechanisms for ACL deficiency.  She is board certified in Orthopaedic  Physical Therapy and directs a post-professional PT residency in Orthopaedics at LSU.  In addition, she is passionate our profession, currently serving as the President of the APTA.
Education and Post-Graduate Training
Northeast Louisiana University
Monroe, LA
1983 – 1985
Pre-Physical Therapy curriculum
Louisiana State University Medical Center
School of Allied Health – Department of Physical Therapy
Shreveport, LA
1985 – 1987
Bachelor of Science in Physical Therapy – 1987
Louisiana State University Medical Center
School of Allied Health
Shreveport, LA
1992 – 1996
Clinical emphasis
Masters in Health Sciences – 1996
Louisiana State University Health Sciences Center
School of Graduate Studies
Department of Cellular Biology and Anatomy
Shreveport, LA
2000 – 2006
Ph.D. 2006
Teaching Interests
Orthopaedic Physical Therapy, Biomechanics
Research Interests
Basic science of healing (histologic and biologic markers) and impact of loading (tension, compression) on musculoskeletal tissues
Non-operative rehab for ACL-Deficiency – motor control training to prevent pivot episodes – functional outcomes and H-reflex latency attenuation
Selected Publications
Marc S. Goldstein, David A. Scalzitti, Rebecca L. Craik, Sharon L. Dunn, Jean M. Irion, James Irrgang, Thubi H.A. Kolobe, Christine M. McDonough, Richard K. Shields, "The Revised Research Agenda for Physical Therapy", Physical Therapy, 91(2): 165-174, February, 2011.
Dunn SL, "The Wound Healing Process", Chapter 2 in McCulloch JM, Kloth LC, Wound Healing: Evidence Based Management, 4th Ed., Philadelphia, FA Davis, 2010.
Dunn SL, Kolomytkin OV, Marino AA, "Pathophysiology of Osteoarthritis: Evidence against the Viscoelastic Theory", Pathobiology, 76: 322-328, November 2009.
Dunn SL, Kolomytkin OV, Waddell DD, Marino AA. "Hyaluronan binding receptors: possible involvement in osteoarthritis", Modern Rheumatology, 19:2, p 151-155, April 2009.
Waddell DD, Kolomytkin OV, Dunn SL, Marino AA, "Hyaluronan Suppresses IL-1ß-Induced Metalloproteinase Activity from Synovial Tissue", CORR, 465: 241-248, December, 2007.
Kolomytkin OV, Dunn SL, Hart FX, Frilot II C ,Kolomytkin D, Marino AA, "Glycoproteins bound to ion channels mediate detection of electric fields: a proposed mechanism and supporting evidence", Bioelectromagnetics, 28: 379-385, 2007.
Marino AA, Dunn SL, Waddell DD. "Granulomatous Inflammation After Hylan G-F 20 Viscosupplementation of the Knee", J Bone Joint Surg Am, Oct. 2003, 85: 2051-2053.
Specialty Training/Board Certifications
ABPTS Certification in Orthopaedic Physical Therapy
Initial board certification: 1996
Recertification: 2006
State / National Service or Recognition
American Physical Therapy Association, Board of Directors, 2007 – current
Louisiana Physical Therapy Association, President, 1996-1999, Vice-President, 1991-1995, Board of Directors, 1988-2000, Government Affairs Committee, 1999-current
David Warner Distinguished Service Award, Louisiana Physical Therapy Association,1999