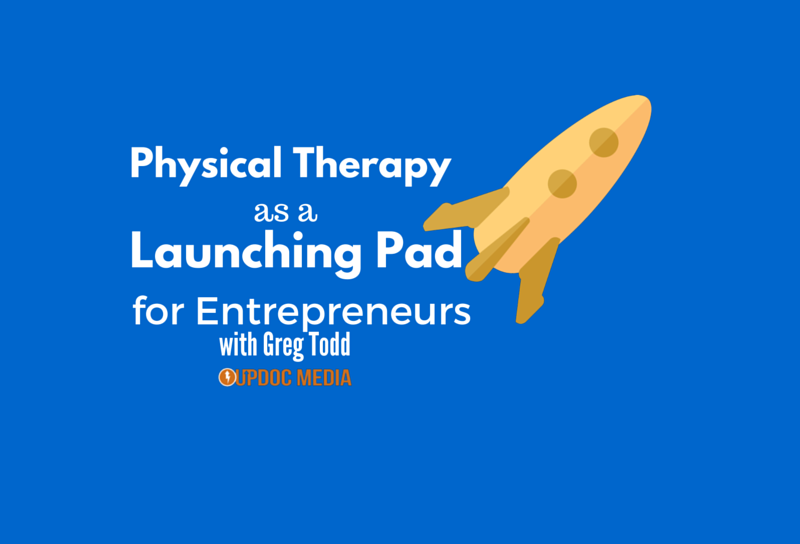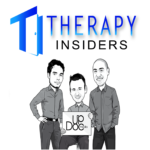 What doors can physical therapy open?
Physical therapy is a great career. Don't believe me? Pull up pretty much any top jobs survey or list and ill be surprised if you get to double digits before seeing physical therapy on that list. However, what if you are an entrepreneur and want to move beyond treating patients in the clinic? Does physical therapy allow for a launching pad into entrepreneurial success? I think so, as I've done it and live it. I'm not the only one! Our guest on this episode of Therapy Insiders, Greg Todd, agrees as well. Greg shares his story and insight of starting out as a clinician then small business owner and now an entrepreneur.
Therapy Insiders is proud to be sponsored by Ascend Business Summit!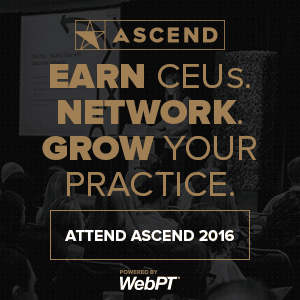 We at UpDoc Media and Therapy Insiders podcasts are big fans of business. We live it, learn and teach it. One thing all business has in common, is people and relationships. One of the best way to grow relationships and meet new, like-minded people is at business conferences. One of our favorites is Ascend Business Summit. This year not only will we be attending, we will be presenting as well. Get your tickets before June 1st, 2016 for early bird pricing. Meet and network with some of the brightest minds in physical therapy and rehab business.
About Greg from http://gregtoddpt.com/about-greg/
Greg Todd is the co-owner of Renewal Rehabilitation in Wesley Chapel and Hyde Park. He graduated from Florida International University with a Bachelors of Science Degree in Physical Therapy, and received his strength and conditioning certification through the National Strength and Conditioning Association in 2000. He has over 15 years of experience in outpatient physical therapy. Greg is a board certified orthopedic certified specialist through the American Physical Therapy Association, and has served as the official physical therapist for Saddlebrook Tennis and Golf Resorts for the past 10 years. He also works as a consultant for professional tennis players on the ATP and WTA tour. Greg is also an avid runner, and has completed four marathons, seven half-marathons, and numerous 5k races.
Over the past 10 years, Greg has grown his 2 private practices from 3 to 17 employees, and has had a 10% increase in net revenue for the past 8 consecutive years. He credits this to the amazing team culture of his company, using innovative marketing strategies, having a thorough understanding of the business of physical therapy and embracing the use of technology as a way to connect with more frequently with patients and build the brand of what makes physical therapists so vital and powerful to the healthcare industry.
Greg now serves as a consultant for 12 (and counting) medical and technology companies and has lectured at numerous universities and nationally recognized seminars on his innovative business and technology strategies that he has used throughout his successful 15 year career.