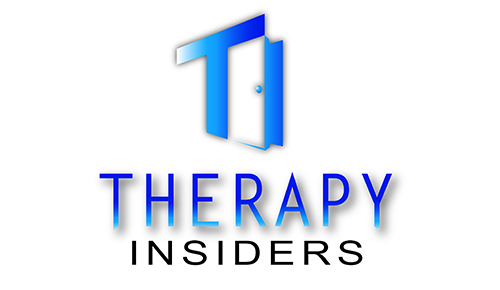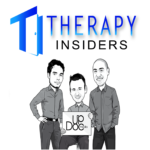 Whats the latest in the world of research in physical therapy? Good question, we wanted to know as well. So we decided to ask one of the best research connoisseurs in the field…Chad Cook. Want to know what he said? Of course you do! Simple. Just push play!
P.S: Stick around to the end for another special announcement…spoiler alert….ITS AWESOME!
About Chad Cook from http://dpt.duhs.duke.edu/Faculty/Chad-Cook/
Chad E. Cook PT, PhD, MBA, FAAOMPT

Professor, Vice Chief of Research


Phone: (919) 684-8905
Office: Wing B, #230
Email: chad.cook@dm.duke.edu
Dr. Cook is a clinical researcher, physical therapist, and profession advocate with a long-term history of clinical care excellence and service. His passions include refining and improving the patient examination process and validating tools used in day-to-day physical therapist practice. Dr. Cook has authored or co-authored 3 textbooks, has published over 165 peer reviewed manuscripts and lectures internationally on orthopedic examination and treatment.
Educational History
1990 BS in Physical Therapy, Maryville University, St. Louis, Missouri
1999 MBA, Global Management, University of Phoenix, Phoenix, Arizona
2003 PhD, Consumer Economics, Texas Tech University, Lubbock, Texas
Teaching
PT704 and PT714 The Musculoskeletal Series
PT712 and PT722 Health Policy and Management Courses
Practice
Dr. Cook is a Fellow of the American Academy of Orthopaedic Manual Physical Therapists, and has specialized in Manual Therapy for over 15 years
Research
Dr. Cook is primarily interested in examination and conservative or surgical treatment of orthopedic-related conditions.
Selected Publications
Cook C, Learman K, Houghton S, Showalter C, O'Halloran B. The addition of cervical Unilateral Posterior Anterior Mobilisation in the treatment of patients with shoulder impingement syndrome: A randomised clinical trial. Man Ther. 2014 Feb;19(1):18-24.
Cook CE, Sizer PS, Isaacs RE, Wright A. Clinical identifiers for detecting underlying closed cervical fractures. Pain Pract. 2014 Feb;14(2):109-16.
Reneker JC, Moughiman MC, Cook CE. The diagnostic utility of clinical tests for differentiating between cervicogenic and other causes of dizziness after a sports-related concussion: An International Delphi Study. J Sci Med Sport. 2014 May 17. pii: S1440-2440(14)00085-1. doi: 10.1016/j.jsams.2014.05.002. [Epub ahead of print].
Cook C, Learman K, O'Halloran B, Showalter C, Kabbaz V, Goode A, Wright A. Which prognostic factors for low back pain are generic predictors of outcome across a range of recovery domains. Phys Ther. 2013 Jan;93(1):32-40.
Cook C, Learman K, Showalter C, Kabbaz V, O'Halloran B. Early Use of Thrust Manipulation versus Non-Thrust Manipulation: A Randomized Clinical Trial. Man Ther. 2013 Jun;18(3):191-8.
Awards and Honors 
Dorothy E. Baethke – Eleanor J. Carlin Award for Excellence in Academic Teaching (2009)
Williams Evans Research Fellow, University of Otago, (2012)
AAOMPT/Dick Erhard Excellence in Research Award. First Author in 2011 (co-author in 2012, and 2013).
Jan Richardson, Excellence in Teaching Award-Duke University –(2006, 2007, 2010)
Helen May Bradley Career Achievement Award-Maryville University (2007)