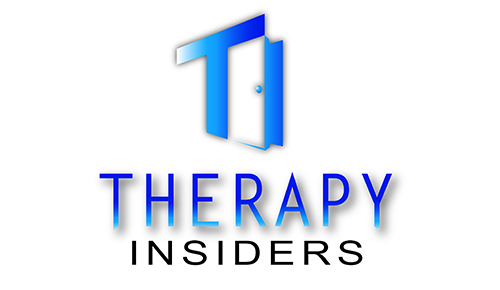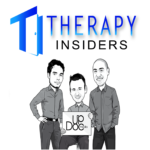 "A mentor is someone who sees more talent and ability within you, than you see in yourself, and helps bring it out of you." Bob Proctor
In this episode of Therapy Insiders podcast, we are joined by Dr. Jeff Moore. We discuss the importance of clinical mentorship, how to go about locating and determining good vs not so good mentors and more. Stay tuned to the end for major UpDoc Media and other announcements!
This episode of Therapy Insiders is sponsored by WebPT: The ultimate EMR for physical therapists. Want to know why they are the ultimate? Check them out at WebPT.com/podcast and find out for yourself (seriously its more fun that way). Want a free demo? Of course you do! Give them a call at 866-221-1870!
About Jeff (from http://instituteofclinicalexcellence.com/faculty/)
Dr. Jeff Moore received his doctorate of physical therapy degree with high honors from the University of St. Augustine for Health Sciences in St. Augustine, Florida. After graduation Dr. Moore completed a rigorous spine and extremity program with Dr. Stanley Paris at the University of St. Augustine, culminating in his receipt of the Manual Therapy Certification (MTC). He then pursued yet another post graduate degree, this time from the American Academy of Manipulative Therapy, which trains clinicians to become experts in performing spinal manipulation. In 2011 Dr. Moore passed comprehensive written, oral, and practical exams which tested his knowledge and skills in spinal thrust manipulation resulting in his being granted the spinal manipulation certification (cert-SMT). Most recently Dr. Moore has begun training to become a fellow of the American Academy of Orthopedic Manual Physical Therapists (AAOMPT) through Evidence In Motion. The fellowship training is scheduled to be completed in the spring of 2015.
Clinically, Dr. Moore has spent the past six years working exclusively in outpatient orthopedics. From 2008 to 2011 Dr. Moore practiced in Bozeman, MT at Excel Physical therapy alongside colleagues with extensive manual training through the North American Institute of Orthopedic Manual Therapy and Kaiser Hayward programs. From 2011 to present Dr. Moore has been working in outpatient physical therapy in Iron Mountain, MI. with his brother Dr. Chris Moore. 2014 saw their practice expand to two clinics and a treatment team of nine clinicians. Dr. Moore currently balances his time between clinical practice, fellowship work, teaching with the Institute, and spending time with his wife and two kids.