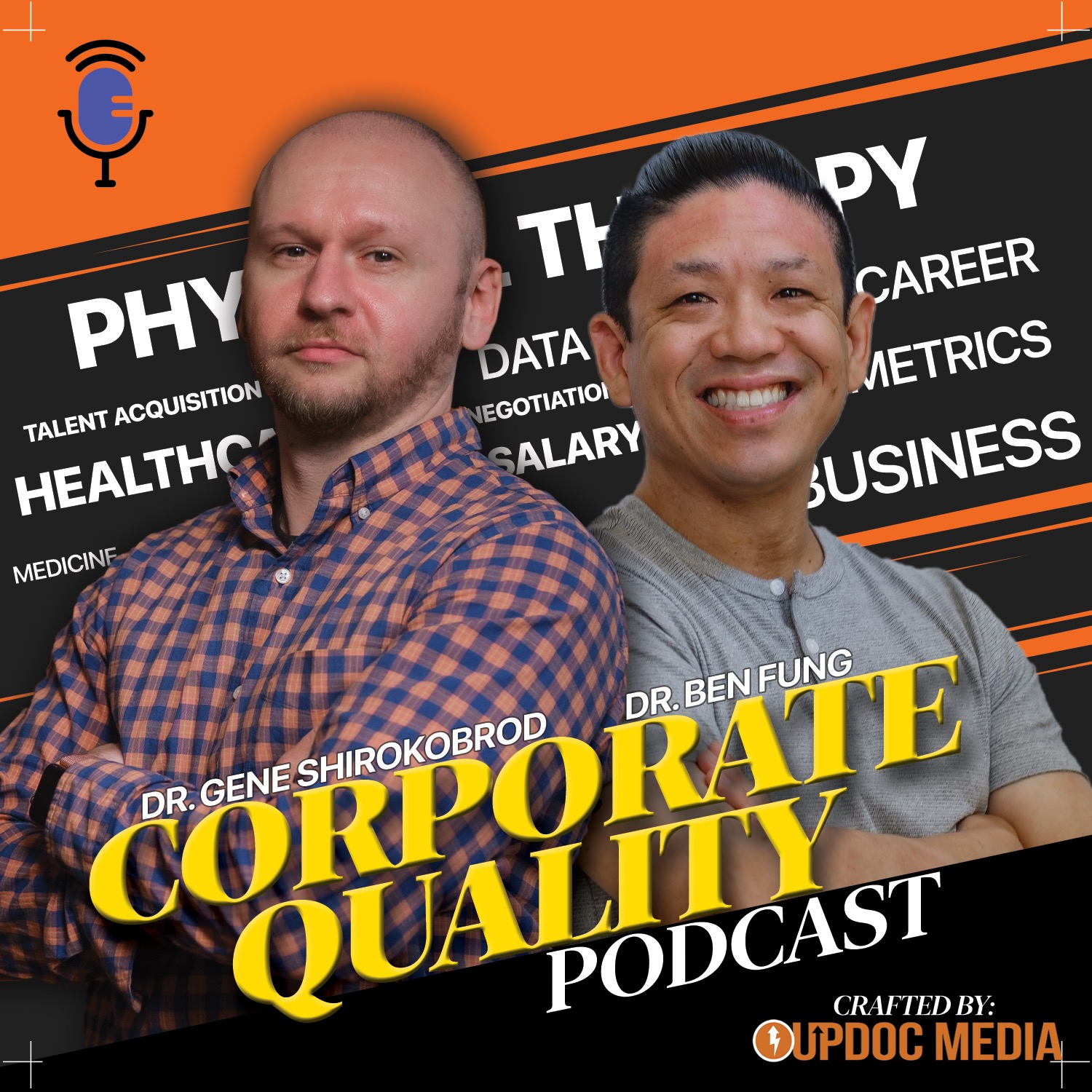 Episode 28 - Being A Good Corporate Citizen to Manage Stress and Burnout Within Physical Therapy Businesses: Corporate Quality Survey Analysis Part 4
When it comes day to day living, you'd be hard pressed not to find someone stressed out at any one time. As a business owner and/or decision maker, it's your responsibility to cultivate a culture of good corporate citizens. Control the controllables, in order to create an environment of psychological safety and sustainable work. Let's get more into it on this episode!
Want to connect? Need consulting help?
Reach out!
Email: info@updocmedia.com
Have a question you'd like answered on Corporate Quality Podcast?
We'd love to hear it! Submit your question to be answered on the next episode: