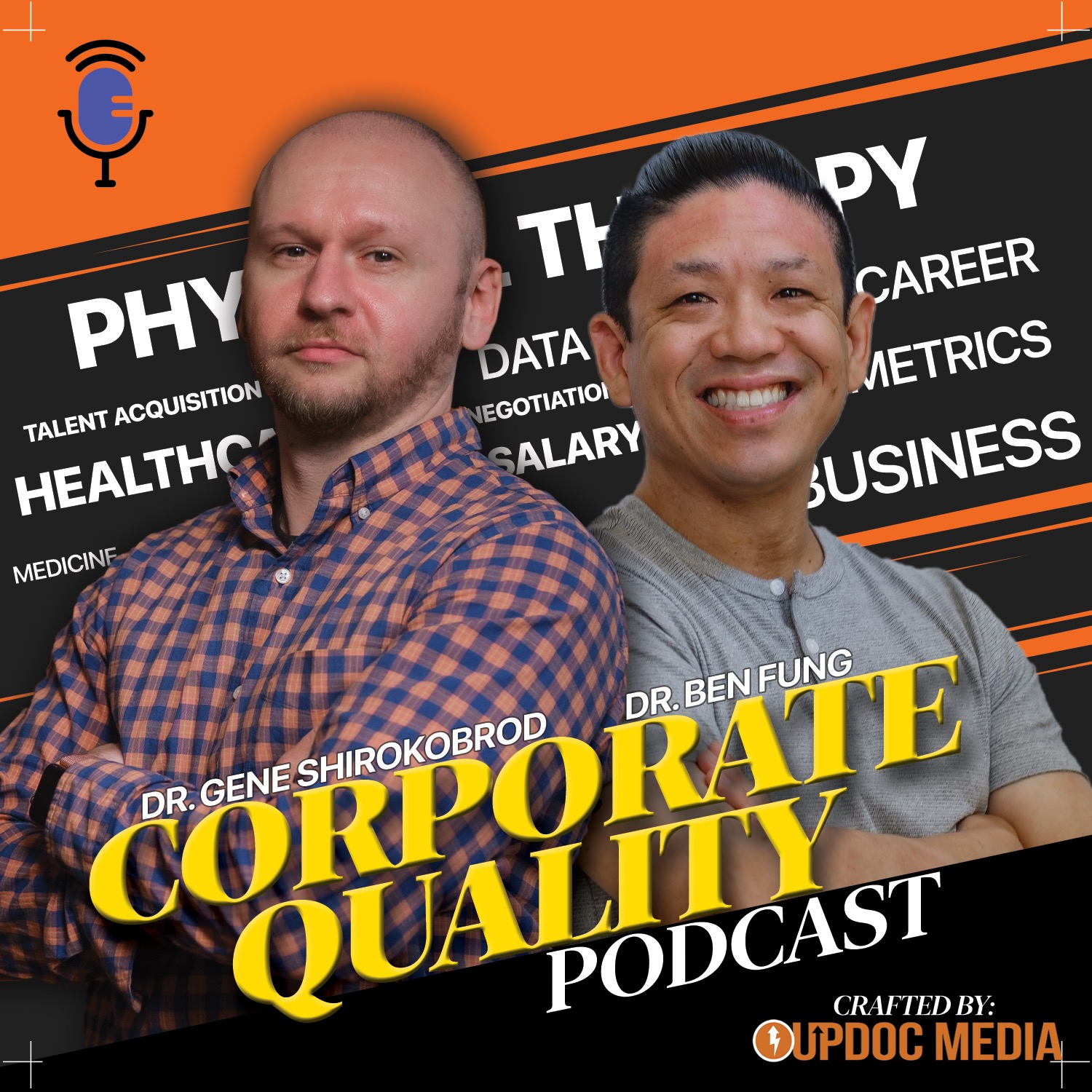 Episode 24 - A True "New" Normal for Physical Therapy Business...Are You Ready For It?
As we analyze the soon-to-be released Corporate Quality Report, it's becoming clear that a new baseline post-COVID "normal" may have finally been achieved. What does that look like and potentially mean for your business? Tune in to hear our analysis!
Want to get your hands on the free soon-to-be release Corporate Quality Report?
Head to www.updocmedia.com/cqi and get on our mailing list to get notified FIRST when its out soon.
Have a question you'd like answered on Corporate Quality Podcast?
We'd love to hear it! Submit your question to be answered on the next episode: