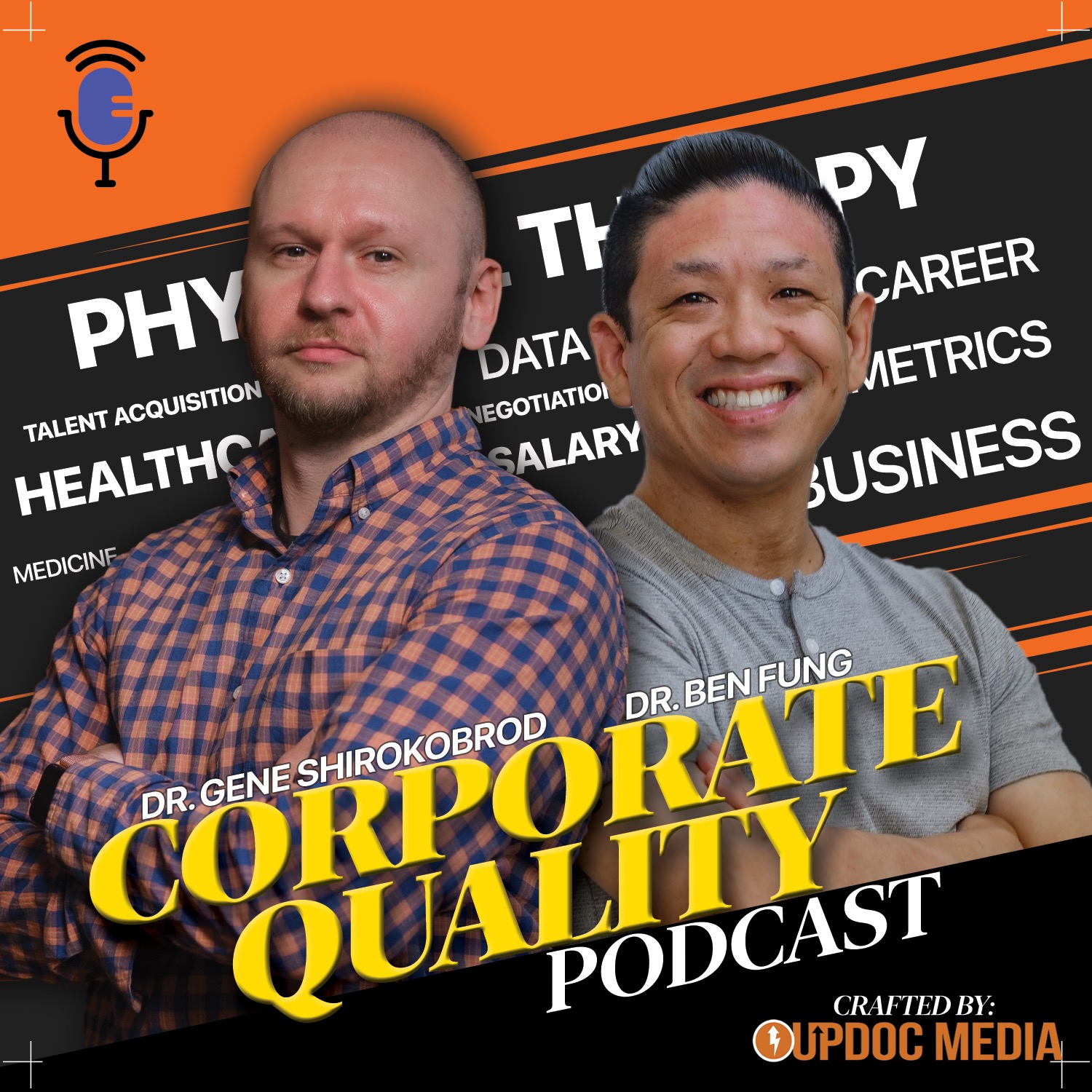 The New Rule For Physical Therapy Business
In early October of 2022, our hosts Drs. Gene Shirokobrod and Ben Fung went on a weekend speaking circuit.
There were stark contrasts between the sessions which highlighted what can and should be done, and what has been done because it has always been done that way.
Suffice to say, the physical therapy business landscape is constantly shifting because the needs and concerns of employees is changing. On this episode, we cover the new rule that should guide how business is done... and, the detriment to those who fail to learn about it.
Have a question you'd like answered on Corporate Quality Podcast?
We'd love to hear it! Submit your question to be answered on the next episode: