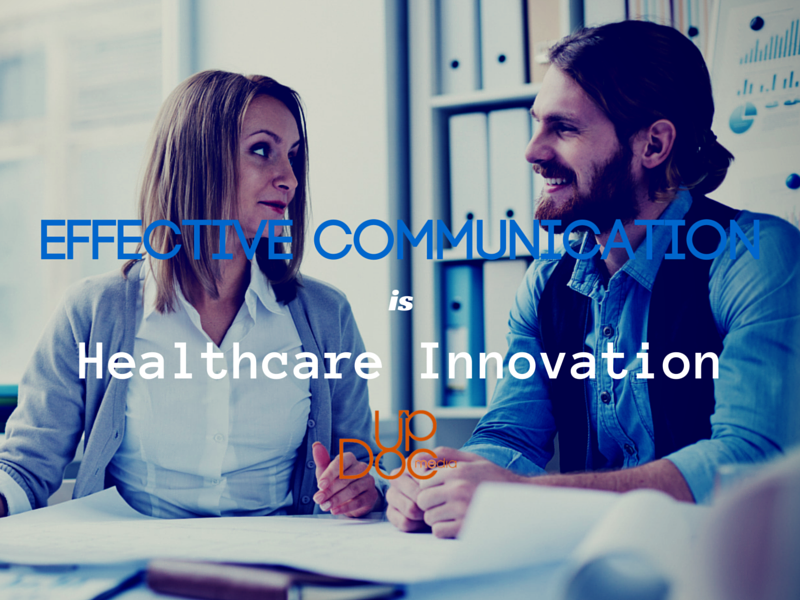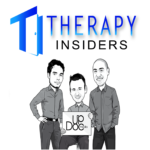 "Anything that's human is mentionable, and anything that is mentionable can be more manageable. When we can talk about our feelings, they become less overwhelming, less upsetting, and less scary. The people we trust with that important talk can help us know that we are not alone."

― Fred Rogers
In this episode of Therapy Insiders podcast, we are joined by Andy DeLaO, aka Cancergeek for the blog and social media friendly crowd, to discuss healthcare innovation. Here's a little spoiler…it's simply complicated but effective communication is essential! Hit play and enjoy! As always please let us know what you think. Leave a comment, tweet at us @updocmedia @therapyinsiders, or email us!
Therapy Insiders is sponsored by WebPT: The ultimate EMR for physical therapists. Want to know why they are the ultimate? Want to learn more about ICD-10? Yes, yes you do! Check out WebPT.com/podcast and find out the latest information about ICD-10 and much more. Want a free demo? Of course you do! Give them a call at 866-221-1870!
About Andy from https://cancergeek.wordpress.com
Healthcare Marketing & Business Development Executive
Currently working as a Global Marketing Manager for a Top 10 ranked Fortune 500 Company
14 years of experience in healthcare, oncology, start ups, and strategic marketing
Clinical background in radiation oncology, dosimetry, business development
Designed, built, operated, managed, and developed several comprehensive cancer centers
One cancer center expansion
One cancer center renovation
Worked with one of the original 16 pilot sites for the National Community Cancer Care Programs (NCCCP) funded by the National Cancer Institute (NCI)
Oversight of 2 ARRA Grants: Multidisciplinary Care & Patient Navigation
Development of an entirely new oncology service line
Program Development: Screening to Diagnosis in 24 hours
Program Development: Diagnosis to Treatment plan in 3 days or less
Owned and operated my own healthcare advisory business
Worked with healthcare organizations across the US and Canada to develop strategic business plans, identify differential value, create specialize programs, define opportunities in the market place, market research
Build physician and administrative alignment across multiple hospital and network systems
Work with genomics and IT to help drive the future of oncology possibilities
I have many interests ranging from design and art, technology and genomics, entrepreneurship and start ups, marketing and business. It is through this melting pot of curiosity and interest that allow me to take the time and pull from all aspects of the world to help identify new and interesting ways to solve current challenges and problems.
I enjoy understanding complex problems and defining them into simple problems to be solved.
Cancer is my life. Cancer is my passion. I am here to "Un-Geek" the world of cancer care.
My desire is to impact the lives of people touched by cancer in this world. Either directly or indirectly by working with vendors, organizations, and healthcare systems.
I am here to make a difficult world of health care easy to understand.
I am simply here to offer HOPE.
-CancerGeek 
Twitter: @cancergeek