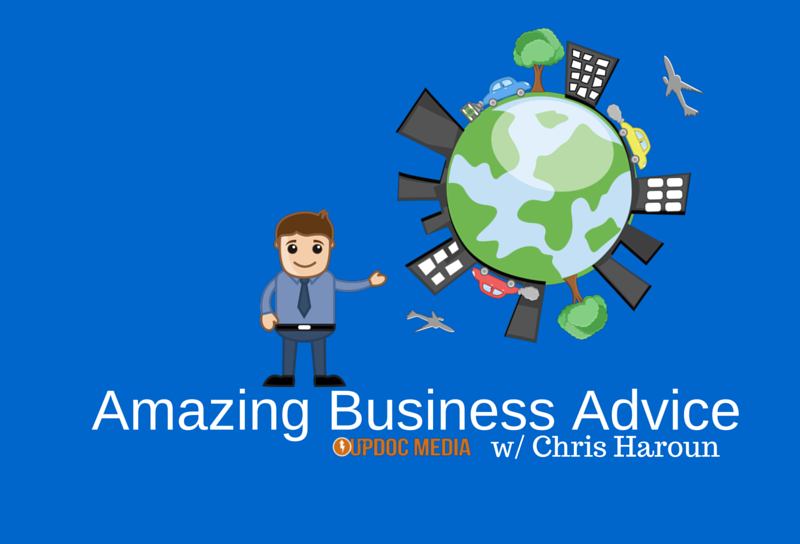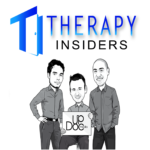 "Most of the people that I've invested in, that are really, really successful companies are the ones that failed earlier in life"
"Why am I so lucky to be given this opportunity? Why me? Why are they pitching this idea to me? Every successful venture capital deal I've been part of I've had to fight tooth and nail to invest"
"We don't like to invest in companies or take them too seriously unless their total adjustable market or TAM is greater $20 billion"
Therapy Insiders is proud to be sponsored by Ascend Business Summit!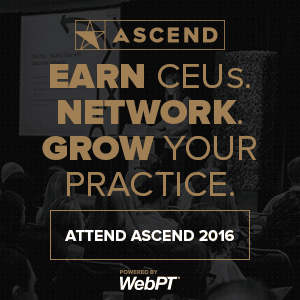 We at UpDoc Media and Therapy Insiders podcasts are big fans of business. We live it, learn and teach it. One thing all business has in common, is people and relationships. One of the best way to grow relationships and meet new, like-minded people is at business conferences. One of our favorites is Ascend Business Summit. This year our very own Dr. Gene Shirokobrod and Dr. Ben Fung will be presenting!! Don't miss an incredible networking and educational opportunity that is Ascend Business Summit. Oh, as a bonus for being an awesome Therapy Insiders listener, make sure to enter code "Therapyinsiders" at check out for $100 each ticket! Get your tickets now!! See you in Texas on September 9th and 10th.
About Chris from his #1 selling Udemy business course: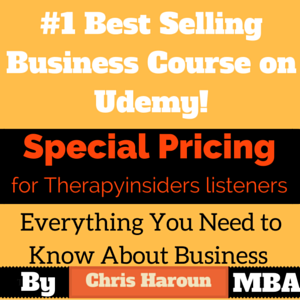 Award Winning MBA Professor, Venture Capitalist and Author.
** Chris is the author of the #1 best selling business course on Udemy called "An Entire MBA in 1 Course." ** 
** According to Business Insider: "Haroun is one of the highest rated professors on Udemy, so you can expect to be in good hands through the course of your education." **
Chris Haroun is a venture capitalist, an award winning business school professor, MBA graduate from Columbia University and former Goldman Sachs employee. He has raised/managed over $1bn in his career. He is the CEO of Haroun Education Ventures. He also has work experience at hedge fund giant Citadel, consulting firm Accenture, and several firms that he has started, including an investment firm that had a venture capital / private investment in Facebook several years before the Facebook IPO.
Chris is passionate about educational charities and he is on the board of directors of The LemoFoundation.org, which offers scholarships and mentoring to East Palo Alto students where the high school graduation rate is only 40%. He is also on the board of Providing Opportunities for Women (P.O.W.).
Chris is the author of "101 Crucial Lessons They Don't Teach You In Business School. " Forbes recently called this book '1 of 6 books that all entrepreneurs must read right now'. 
He is also the author of "The Ultimate Practical Business Manual: Everything You Need to Know About Business (from Launching a Company to Taking it Public)", and 6 other business books.
Chris is also a frequent guest lecturer at several Bay Area business schools including Berkeley and Stanford. He has written numerous articles and has been interviewed in Forbes, VentureBeat, Entrepreneur Magazine, Wired Magazine, AlleyWatch and Radio Television Hong Kong (RTHK) which is Hong Kong's oldest and sole public service broadcaster. He has his own entrepreneurship column in Inc. magazine.
He has an MBA in Finance from Columbia University and a Bachelor of Commerce Degree with a major in Management Information Systems and International Business from McGill University where he is a McGill University Dobson Fellow. He has founded several companies and he serves on the boards of several Bay Area technology companies and charities and he lives in Hillsborough, California.
Chris Haroun's goal is to "make business education impactful and entertaining with no boring theory; edutainment works!"